Colorado State University Pueblo Alumna, Sarah Mize, joins CSU Pueblo Foundation
Release Date: April 27, 2021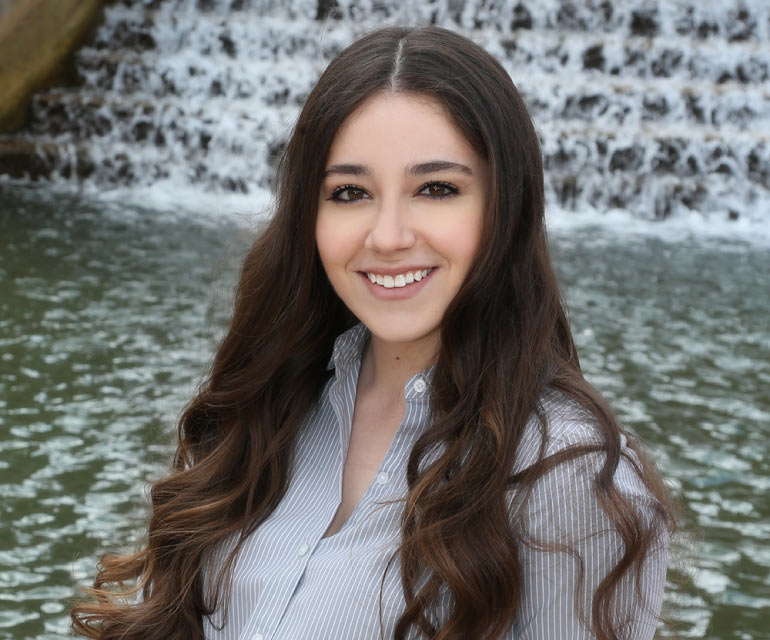 The Colorado State University Pueblo Foundation is proud to announce and welcome 2017 Colorado State University Pueblo alumna, Sarah Mize, as the Foundation's operations coordinator. Sarah will be responsible for operations support, Board correspondence and supervision of work-study students.
Todd Kelly, president/CEO of CSU Pueblo Foundation, states, "We are thrilled that Sarah has joined our hard-working, cross-functional team of professionals supporting fundraising and student scholarships for CSU Pueblo."
Mize most recently served as an academic advisor for the Hasan School of Business, building relationships with undergraduate students and managing the operations of the Hasan School of Business' student events and enrollment. Mize continues to serve as a professor for the School of Business' Freshman Seminar.
"I am thrilled to serve as the Operations Coordinator in the CSU Pueblo Foundation. This organization has played a significant role in my life by awarding me the Kane scholarship so many years ago" said Mize. "I am extremely grateful to have been able to study and work at CSU Pueblo since 2013, and I am honored to now become a university partner with the rest of the Foundation staff."
Mize was born and raised in Pueblo and is a proud graduate of Pueblo Centennial High School. She completed the CSU Pueblo Hasan School of Business' 3+2 program in 2017, earning both a bachelor's degree in economics and finance, and master's degree in business administration. She enjoys walks with her dogs, summer days, and spending time with her family and friends. Her goal is to bring more kindness to the world.
The CSU Pueblo Foundation provides more than $2.5 million in student scholarships annually and supports the philanthropic needs of CSU Pueblo.
For more information, please call Director of Communications, Events and Annual Giving for the CSU Pueblo Foundation, Amber Shipley, at (719) 549-2380 or (719) 251-6117.