Garrison M. Ortiz CSU Pueblo Distinguished Young Alumni from the Malik and Seeme Hasan School of Business
Release Date: December 16, 2020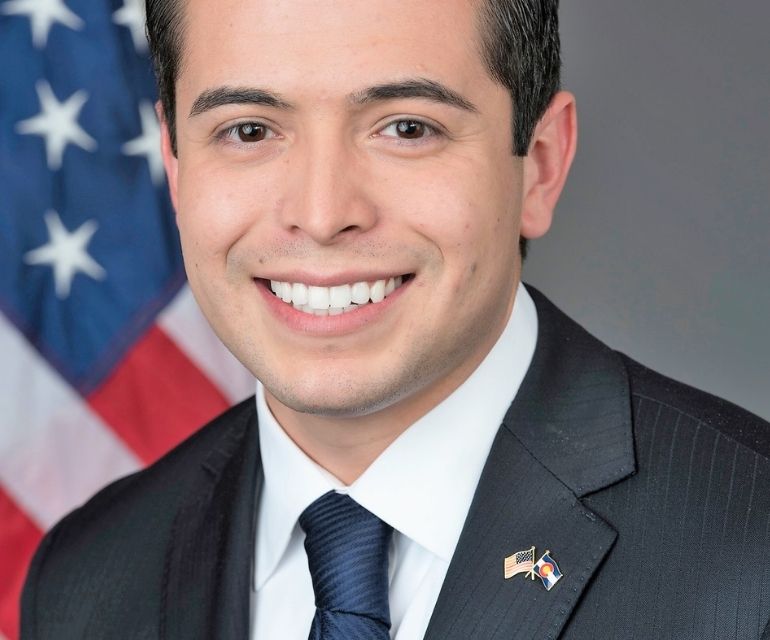 The Colorado State University Pueblo Foundation and Alumni Association are pleased to announce the 2020 Distinguished Young Alumni awards bestowed upon alumni from each college who are under the age of 35. These individuals have enhanced the reputation of the University and their respective colleges through outstanding professional achievement, personal accomplishment, and service to CSU Pueblo and their community.
"The CSU Pueblo Alumni Association appreciates the strong support and involvement from all of our alumni," said CSU Pueblo Director of Alumni and Community Relations, Tracy Samora. "We are pleased to be able to recognize the contributions and achievements of our young alumni and are proud to have been part of their educational journey."
The Malik Hasan School of Business' 2020 Distinguished Young Alumni recipient is Garrison M. Ortiz, A12. Ortiz graduated magna cum laude with a Master of Business Administration. Ortiz was nominated by Hasan School of Business Dean, Dr. Bruce Raymond.
Ortiz was sworn into his first 4-year term as Pueblo County Commissioner on January 10, 2017, and was named chair in 2019. As commissioner, Ortiz is dedicated to helping his community with his strong financial background and entrepreneurial approach to government. Prior to his election as a public servant, Ortiz worked at Pueblo Rape Crisis Services advocating for victims of domestic violence and as a consultant, developing strong international business experience throughout parts of the US, Canada, and Mexico.
"At a time of life when many focus on acquisition of personal wealth and substance, Garrison has given himself to public service" boasts Dr. Bruce Raymond. "He is a great example for all CSU Pueblo alumni and for all Pueblo citizens. Our community would be a better place if everyone gave of themselves the way that Garrison does."
Commissioner Ortiz represents Pueblo County on several boards and commissions, as well as creating and serving on the Pueblo County Jail Taskforce and City-County Trash Task Force. Garrison lives in Pueblo with his wife of four months, Gabriela.