Colorado State University Pueblo's CyberWolves Place First in Deloitte West Mountain Cyber Security Cup Competition
Release Date: December 15, 2020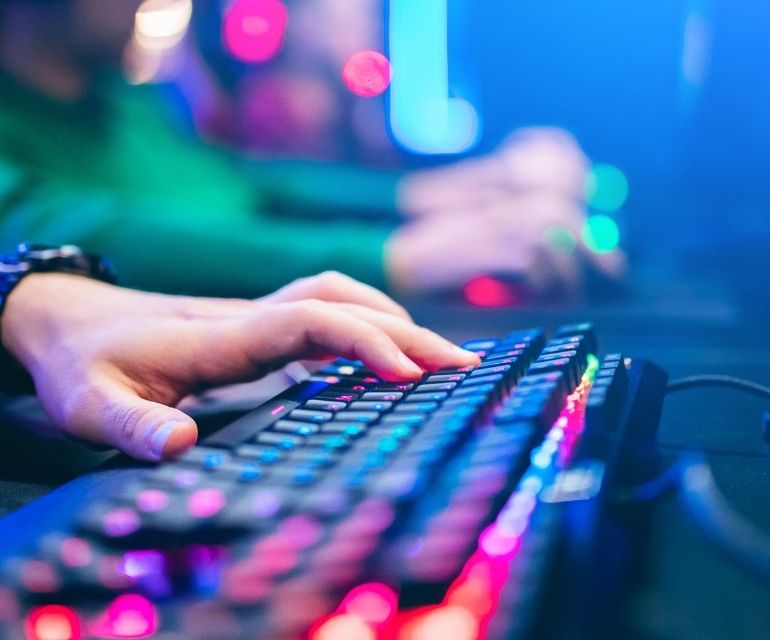 Colorado State University Pueblo's CyberWolves placed first in the Deloitte West Mountain Cyber Security Cup competition, held virtually, Dec. 5, 2020. The Capture the Flag (CTF) challenge was hosted by Deloitte, a multi-international consulting firm, AFCEA Rocky Mountain Chapter, and the University of Colorado, Colorado Springs.
"I am extremely proud of our scrappy CyberWolves for winning the Deloitte West Mountain Cyber Security Cup competition," said CSU Pueblo CyberWolves coach, Roberto Mejias, Ph.D. associate professor of computer information systems and director of the Center for Cyber Security Education and Research."Our CyberWolves competed against some outstanding Cyber Security programs and won," added Mejias.
In total, CSU Pueblo competed against 11 teams from UCCS (two teams), CU- Boulder, CU-Denver, Brigham Young University (two teams), Colorado Mesa University, Western Governors University, Arapahoe Community College, Pikes Peak Community College, and Pueblo Community College. The competition had 20 challenges in the areas of cryptography, network analysis, forensics, web exploitation, steganography, and reverse engineering, among others were presented to all competing cyber teams.
"Our CyberWolves have all worked very hard to improve their cybersecurity skills for all of 2020 and it has paid off with their recent #13 NCL (National Cyber League) team ranking for the Fall, 2020 cyber games and now, by winning the Deloitte Western Mountain Cyber Security Cup competition," said Mejias. "We could not be more pleased with them."
This year's five-member CyberWolves team was led by captain Mark Hedrick and included Raul Reyes, Maggie Hedrick, Mike Zamora, and Mark Tullier.
Hedrick, a Pueblo native and graduate of Pueblo County High School, has consistently ranked in the top one percent of the nation for among all national NCL players for the past several years and has been a CSU Pueblo NCL student mentor for the past two years. Hedrick is a December 2020 graduate and is employed as a "white hat hacker" working as an offensive security consultant.
Reyes, an El Paso, Texas native has also ranked in the top three percent of NCL competition, has served as a CSU Pueblo NCL student mentor, and is currently considering several graduate schools for their National Science Foundation-sponsored SFS (Scholarship for Service) master's programs in cybersecurity. Reyes has served as a Hispanic/Latino role model for middle school and high school students who have expressed interest in I.T. and cybersecurity. Reyes is currently working for the CSU Pueblo I.T. department and is also a December 2020 graduate.
Hedrick is one of the first female NCL players to participate in CSU Pueblo's NCL cyber games and has consistently ranked among the top NCL two percent of the nation. Hedrick has served as CSU Pueblo's first NCL female student mentor and has been an inspiring female role model in CSU Pueblo's efforts to recruit females into I.T. and cybersecurity from local Pueblo area high schools. She is a December 2020 graduate and is currently working for Lockheed Martin with aspirations to work in the information security industry.
Zamora, a Pueblo native, has been an active CyberWolves NCL team member for the past two years ranking among the top NCL three percent for the past two years. Zamora has also competed in other cyber competitions such as the 2018 and 2019 Kansas City Code-a-Thon. Zamora is a December 2020 graduate who is currently working as a Software Engineering for Kratos Space. He is being considered for a number of graduate programs in Astrodynamics concurrent with his career.
Tullier is a graduate of Pueblo Community College and recently started studying cybersecurity. He has already demonstrated great talent by becoming the newest member of the CSU Pueblo CyberWolves' NCL nationally-ranked Red team. Tullier believes the NCL cybersecurity games and CTF related competitions are essential for preparing students for a successful career in cybersecurity.
CSU Pueblo's efforts to attract and recruit underrepresented student groups and female students from southern Colorado into the STEM fields of technology and cybersecurity has been supported by a State of Colorado Cyber Security-Block Chain Appropriation Fund (SB 18-086) and a recent NSF-STEM-HSI (National Science Foundation-STEM for Hispanic Serving Institution), grant award named "Project PUENTE".
The Deloitte CTF cyber competition is designed to help sharpen cybersecurity skills and provide hands-on learning and networking opportunities for participants. The difficulty of the challenges is modified for various scenarios, from the STEM fields (science, technology, engineering, and mathematics) for more advanced college students all the way to cyber professionals and offer unique learning and training opportunities in a fun, competitive environment.
Deloitte routinely hosts in-person CTFs at the Rocky Mountain Cyber Symposium with local and regional cyber teams. This year Deloitte hosted the Mountain West Cyber Challenge with the same platform to expand the reach of that event.
Deloitte provided a virtual platform for this Colorado-wide virtual cyber CTF event and invited cyber teams from all Colorado schools interested in fielding a cyber team.
Assisting this event with logistics and awards was AFCEA, a member-based, non-profit association for professionals committed to unifying the area's military, government, industry, and academic partners to advance continuing education of today's young leaders in STEM-related fields
For more information about CSU Pueblo's CyberWolves and these CTF competitions, please contact the coach of the Cyber Wolves, Roberto Mejias at roberto.mejias@csupueblo.edu.