Colorado State University Pueblo Hosts Author and Activist Cornel West for Fall 2020 Convocation Opening Ceremony
Release Date: August 17, 2020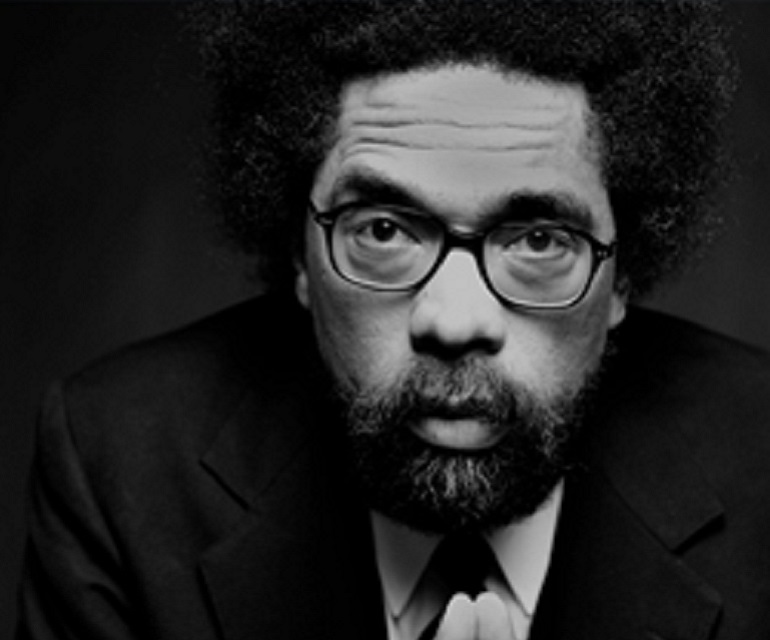 PUEBLO – Colorado State University Pueblo will welcome faculty and staff back to campus on Monday, August 17 for an in-person and virtual fall convocation week titled "Life. Changing. Navigating Life in a Rapidly Changing World." This year's convocation will include a key note address, via livestream, from Cornel West, Ph.D. well-known philosopher and activist. 
The professional development opportunity is made possible by CSU Pueblo's Hispanic Serving Initiative grants programs. This will be West's third appearance on the CSU Pueblo campus.
"Dr. West has become a friend and advocate for CSU Pueblo," said CSU Pueblo President Timothy Mottet. "He has offered us guidance as we work to become the people's university, and he has urged us to embrace change, honor diverse voices, and to always treat one another with decency and dignity. We are honored to welcome him back to our campus during this unique moment in our history."
Cornel West is Professor of the Practice of Public Philosophy at Harvard University and holds the title of Professor Emeritus at Princeton University. He has also taught at Union Theological Seminary, Yale, Harvard, and the University of Paris. Cornel West graduated Magna Cum Laude from Harvard in three years and obtained his M.A. and Ph.D. in Philosophy at Princeton. West has a passion to communicate to a vast variety of publics in order to keep alive the legacy of Martin Luther King, Jr. – a legacy of telling the truth and bearing witness to love and justice. West is the author of 20 books, and he is best known for his classics, Race Matters and Democracy Matters, and for his memoir, Brother West: Living and Loving Out Loud. His most recent book, Black Prophetic Fire, offers an unflinching look at 19th and 20th century African American leaders and their visionary legacies.
In his major bestseller, Race Matters, West burst onto the national scene with his searing analysis of the scars of racism in American democracy. Race Matters has become a contemporary classic, still in print after 10 years, having sold more than 400,000 copies.
West is a frequent guest on the Bill Maher Show, CNN, C-Span and Democracy Now. He made his film debut in the Matrix – and was the commentator (with Ken Wilbur) on the official trilogy released in 2004.  He also has appeared in more than 25 documentaries and films including Examined Life, Call & Response, Sidewalk, and Stand.
He has produced three spoken word albums including Never Forget, collaborating with Prince, Jill Scott, Andre 3000, Talib Kweli, KRS-One and the late Gerald Levert. His spoken word interludes are featured on productions by Terence Blanchard, The Cornel West Theory, Raheem DeVaughn, and Bootsy Collins.
CSU Pueblo students will begin the academic year on Monday, August 24 in a mix of face-to-face, online, and hybrid classes.
According to President Mottet, "Our goal at CSU Pueblo is to provide a flexible, in-person and online learning opportunity for every student. Our faculty and staff have been hard at work all summer to prepare courses and student services for fall, and our student affairs teams are preparing residence halls and welcome week events that are engaging and safe. We are confident in our learning model, eager to welcome students home, and ready to start the new semester."
The opening session, 9 a.m. to 11 a.m. on Monday, is available via livestream for all CSU Pueblo faculty and staff and is open to the public. After a move to remote learning and operations in March, CSU Pueblo employees were back to campus, in a limited capacity, on July 1.
To join the livestream for Convocation with CSU Pueblo visit the university Facebook page www.facebook.com/ColoradoStateUniversityPueblo, or YouTube https://www.youtube.com/user/ColoradoStatePueblo​, or visit www.csupueblo.edu, and click "Join Our Stream."
For media requests, please contact Haley Sue Robinson, Director of Communication and Public Information Officer of CSU Pueblo at haley.robinson@csupueblo.edu or 719-549-2284.