Personal Wellness and Sustainability Offered As New Short Course for Educators for Summer 2020
Release Date: June 30, 2020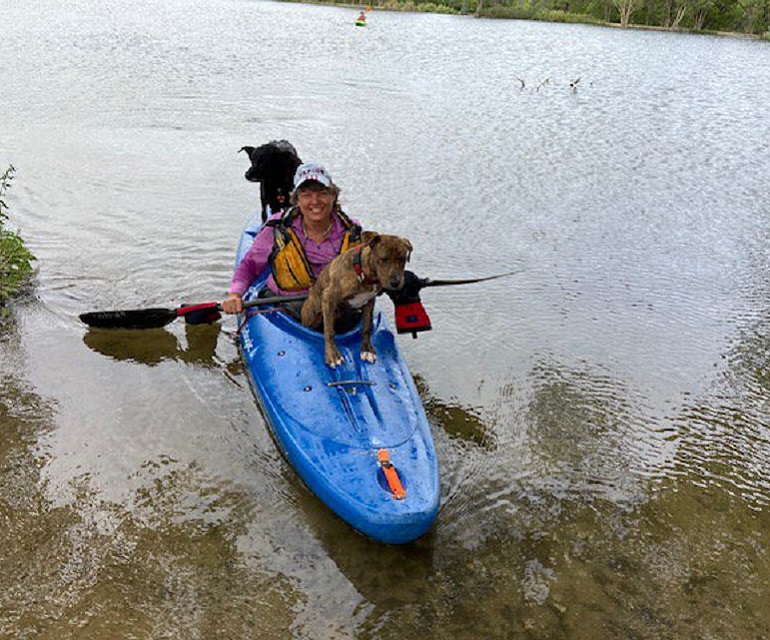 A Colorado State University Pueblo professor has partnered with a local, Pueblo preschool director to meet the needs of educators during the time of coronavirus, COVID-19. The course offers teachers and educators alike the techniques of teaching students about self-care.
Christine Rochester, PhD professor of Physical Education at CSU Pueblo and Graduate/Undergraduate Coordinator of the Health and Physical Education Program, reached out to Director of the Earthkeeper Nature Preschool, Tami Montoya about offering this course. The course begins Monday, July 6 and concludes Thursday, July 23. The program is offered online to meet the needs of educators virtually and also for the safety and well-being of everyone during the coronavirus pandemic.
"The course is ideal for any teacher who wants to learn how to take better care of themselves and become a better role model for his or her students," said Rochester. "Included in the course is learning several outdoor-based educational activities that can be used with students."
Rochester and Montoya developed the course through the Green Women Leadership Training offered through Healthy Women Health Early, a non-profit with the mission of supporting and empowering women to take charge of their personal health and well-being. The programming teaches and promotes self-care, healthy lifestyles and connection to Mother Earth.
The course entitled Personal Wellness and Sustainability is offered through the Division of Extended Studies at CSU Pueblo. The course allows for educators to evaluate their own self-care practices, learn ways to improve self-care and personal health and provides techniques for teaching students about self-care. The course participants will explore the connection between their own self-care and taking care of the planet.
"In the few months since COVID-19 entered our communities, schools and teachers have been on an insane learning curve, needing to adjust to an almost completely new way of life," said Rochester. "Teachers are required to prepare students for a life during COVID-19, in which students' mental and social issues are relevant curriculum. Yet teachers are struggling to hold their own wellness together."
The course includes the development of a personal plan to prevent teacher burnout; a system for creating one's own sustainability plan in the education profession and the techniques for helping students develop personal responsibility for their own wellness. The program provides hands-on activities that can be implemented immediately with students in the classroom.
For more information about the course please contact Christine Rochester, PhD professor of Physical Education at CSU Pueblo and Graduate/Undergraduate Coordinator of the Health and Physical Education Program, at
Christine.rochester@csupueblo.edu
. The course can be found on the Extended Studies website at
www.csupueblo.edu/extended-studies
under short courses and conferences and "Continuing Education Credits for Educators."