CSU Pueblo partners with the United States Army to specialize in credentialing certificates
Release Date: May 15, 2020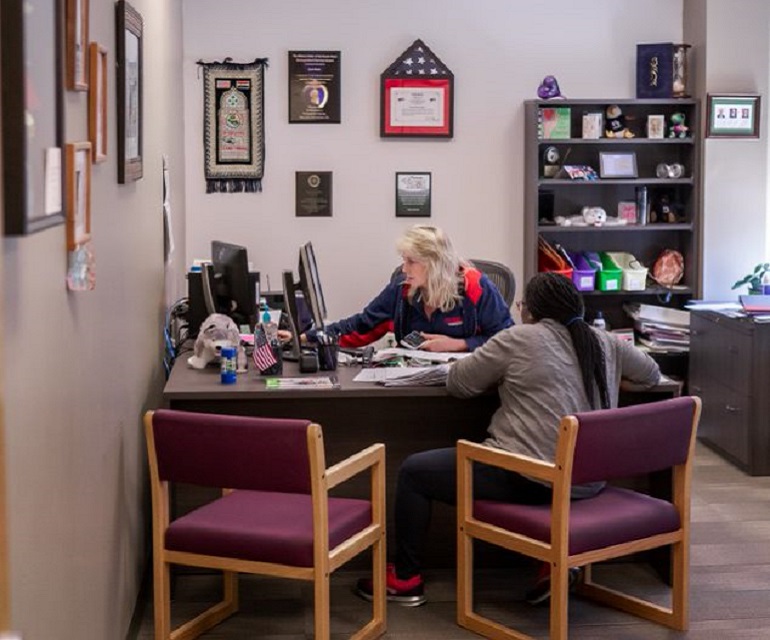 Pueblo – Colorado State University Pueblo is one of the first colleges and universities to partner with the United States Army to specialize in credentialing certificates for active duty soldiers at Fort Carson Army installation.
The U.S. Army has begun a new program to assist active soldiers in pursuing credentials/licensures/certifications called The Army Credentialing Assistance (CA) Program. The CA program provides additional economic support for an individual to pursue additional academic credential/licensure/certification, books, fees and exams, as well as recertification of active duty soldiers, which can lead to additional employment opportunities for active duty service members.
A soldier who applies for the CA program can also apply for the Tuition Assistance program (TA) or vice-versa with a combined limit of $4000 per fiscal year.  
"We are thrilled that CSU Pueblo has been selected as an institution that can provide service members additional educational opportunities through the CA program. Being a designated military friendly institution, this new program furthers our opportunity to be a university of choice for service members," said Kristyn White Davis, CSU Pueblo Dean of Extended Studies. "Our exceptional faculty and staff are dedicated to helping service members obtain credentials to assist in their academic and economic growth during and after their service," said White Davis.
Much like the Army's TA funding provided to eligible soldiers working towards an academic degree, CA was created to allow soldiers to pursue credentials. CA is a voluntary, off-duty training program that directly contributes to improving total U.S. Army readiness, supporting soldiers' professional development, retaining quality soldiers, and preparing soldiers for meaningful employment upon transition from military service.
Soldiers from regular Army, Army National Guard, United States Army Reserve officers, warrant officers, noncommissioned officers, and enlisted are eligible to participate in the CA program.
Certificates being offered include: Homeland Security Studies, Recreation Leadership, Sustainability, Construction Manager, Estimating & Planning Construction Costs, Advanced Construction Manager, Six Sigma Green Belt, Lean Green Belt, English Graduate, Railroad Engineering, Diversity Studies, Nurse Educator, Executive Leadership and Nurse Educator Post Masters.
"CSU Pueblo's Fort Carson office has been truly dedicated for over 50 years in helping soldiers and their families," said Dana Rocha, CSU Pueblo director of military and veterans success center (MVSC). "I am so happy that we can extend our support in this new program."
For more information on the Army Credentialing Assistance (CA) Program at CSU Pueblo, contact Kory New, Fort Carson Student Services Coordinator, Extended Studies Division, CSU Pueblo, 719-586-6930 or
Korine.new@csupueblo.edu