Leadership-In-Residence Program Leads to Internship for CSU Pueblo Engineering Student
Release Date: May 13, 2020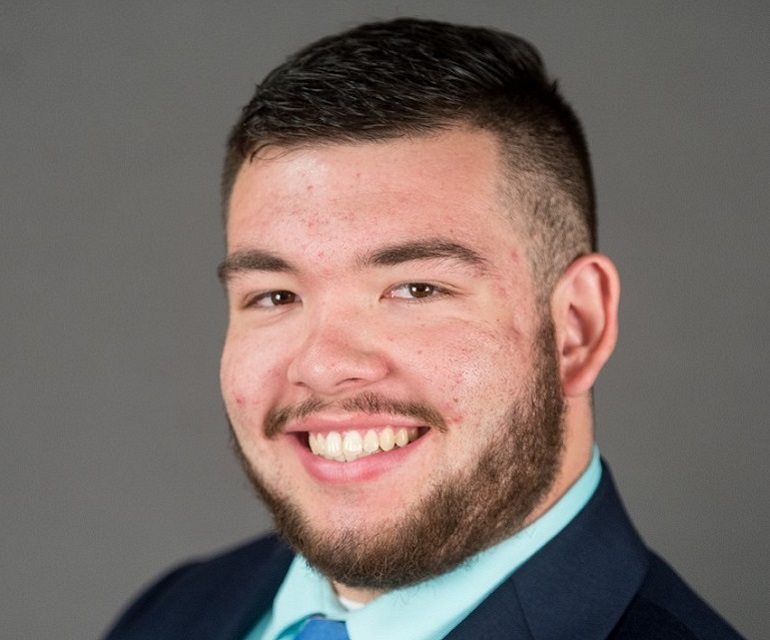 Colorado State University Pueblo student, Phillip Flores earned the opportunity for a summer internship with Kellogg Company, most well-known for Kellogg's cereal. The internship is a direct result of Flores' participation at the Hispanic Association of Colleges and Universities (HACU) conference during fall of 2019.
HACU's annual conference takes place to showcase successful programs and promote greater Hispanic participation in scholarship, fellowships, internships and other such programs funded by private and government organizations. The conference also works to expand partnerships with HACU member institutions, of which CSU Pueblo is a proud member. 
Phillip Flores '22, Mechatronics Engineering and Spanish major, is a Pueblo native and a first generation college student. Flores earned and opportunity with the HACU Leadership-In-Residence program last fall and attended the 33rd annual conference. During the conference, Flores pursued the availability of the internship hall to meet with potential employers and to learn of future working relationships.
Flores cited an alignment of values with Kellogg's as to why he wanted to pursue an internship with the company. "Through integrity, accountability, passion, humility, simplicity and a focus on success, we have created a vibrant company culture where ideas can blossom, people can thrive and success can flourish," is the values statement from Kellogg.
"HACU was definitely the golden key that helped me get this," said Flores. "I met Kellogg at the HACU conference and I just went in with an open mind.  When I went to go talk to them, I had my expectation and it wasn't what I thought. The people were so excited to meet me and one thing that stuck out was their why." 
The internship with Kellogg begins May 18 and concludes August 7 in Omaha, Nebraska which is the largest cereal plant and one of the 18 plants located in North America. Flores leaves May 11 and has been given a living stipend to cover costs related to his time working for Kellogg.
"I'm grateful for this opportunity because of HACU," said Flores. "You get out of it what you put into it. It's special to have these opportunities as a minority or a first generation college student or someone who hasn't experience this before."
Flores has been informed by his soon to be manager, he will have individual projects as well as collaborative opportunities related to his field of study of engineering. There are other manufacturing interns working for Kellogg, Flores will work with a fellow student intern during his time in Omaha. Flores believes this internship can be a catapult to his career later or other internship experiences in the future. 
"I'm most excited to be able to work in my industry before I actually have to," said Flores. "That way I can ask questions before I begin working in my field."
For more information about Hispanic Association of Colleges and Universities scholarships or conferences and the opportunities involved at CSU Pueblo, please contact Michelle Gjerde in the Career Center at michelle.gjerde@csupueblo.edu or 719-549-2512. Visit
www.hacu.net/annualconference
to learn more about the 2020 conference in Orlando, FL.