4th Annual Educator Hall of Fame and Teacher of the Year Awards
Release Date: February 25, 2020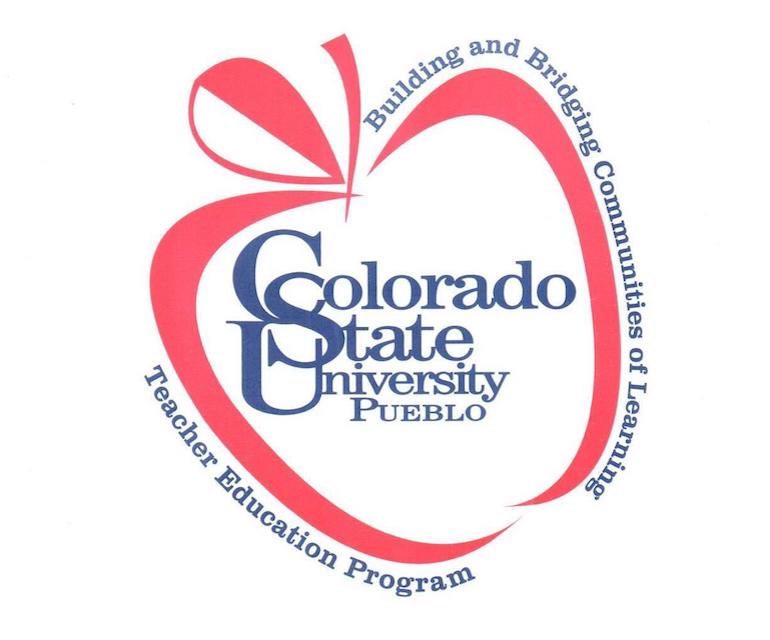 Outstanding educators from Colorado State University Pueblo's Teacher Education program will be honored during the Alumni Educator Hall of Fame induction and Alumni Teacher of the Year Awards. The fourth annual ceremony takes place on Thursday, March 5 at the Occhiato Student Center Ballroom. The event is co-sponsored by the Teacher Education Program and the Office of Alumni and Community Relations.
These awards celebrate alumni who have made outstanding achievements in the educational field, particularly in Colorado. The Hall of Fame is reserved for alumni who have demonstrated 15 or more years of outstanding achievement in the field of education.
The 2020 class of the CSU Pueblo Alumni Educator Hall of Fame will include:
Ron Ellis, A77, Performing Arts teacher, Mitchell High School
Ron Ellis received a bachelor of science in music at Colorado State University Pueblo (formerly University of Southern Colorado) in 1977. Ellis went on to earn his master's degree in music and educational specialist degree (EdS) at University of New Mexico. Ellis has taught numerous band and orchestra classes for the past 40 years. He currently teaches piano and guitar at Mitchell High School in Colorado Springs.
Ellis has been a featured soloist on the Public Broadcasting Service (PBS) networks in Colorado and New Mexico, and with numerous ensembles and orchestras at the Universities of New Mexico, Eastern New Mexico, CSU Pueblo and the Corrales Southwest Artist Series.
Dr. Keith Owen, A93, Superintendent, FFC8
Keith Owen, PhD, earned a bachelor of science in psychology with a minor in education in 1993 at Colorado State University Pueblo (formerly University of Southern Colorado). Currently Owen serves as the Superintendent of Schools for Fountain-Fort Carson School District. He directs schools located on Fort Carson with approximately seventy percent of the families being military connected.
Prior to becoming the Superintendent of Fountain-Fort Carson in 2015, Owen served as the Deputy Commissioner of Education for the Colorado Department of Education. Owen has received several state and national honors, including being named the Communicator of the Year by the Colorado School Public Relations Association in 2016, National Distinguished Elementary Principal of the year in 2003.
Owen is active in many community and professional organizations and is currently on the Governing Board for the American Association of School Administrators and the Past-President of the Colorado Association of Superintendents and School Administrators.
Cheryl Vincent, A86 & A97, Vice Principal, Pueblo West High School
Cheryl Vincent received a bachelor of science in 1986 from Colorado State University Pueblo (formerly University of Southern Colorado). Vincent returned to CSU Pueblo and obtained a bachelor of science in biology in 1997. Working in District 70, Vincent began as a teacher at Liberty Point Elementary (formerly Pueblo West Elementary), to Skyview Middle School.
She began her career as an administrator at Pueblo County High School as the Assistant Principal. Vincent is now the Assistant Principal at Pueblo West High School. Vincent is actively involved in the community serving on the board of directors for Health Solutions, the Colorado Youth Detention Continuum, the Southside Children's Center, and the Pueblo West Metro Board.
The Alumni Teacher of the Year awards recognize recent graduates who are making an impact on the youth of Colorado. This year's Alumni Teacher of the Year Awards will be presented to four individuals in the categories of high school, middle school, elementary school, and specialist.
The 2020 class of the CSU Pueblo Alumni Teacher of the Year will include:
High School: Joe Rosenbrock, A16, Math, Weld County Schools
Joe Rosenbrock is a math teacher at Mead High School. Rosenbrock was a student-athlete at CSU Pueblo and a member of the 2014 National Championship football team. While pursuing his degree, Rosenbrock received the Robert Noyce Teaching Scholarship and the Juliaetta Chostner Memorial Scholarship for excellence in mathematics.
Rosenbrock has continued his involvement in sports by coaching football and basketball at MHS. During his four years coaching at MHS, the football team has earned the playoff's number one seed twice and the basketball team is currently ranked first in 4A.
Middle School: Hannah Blagg, A14, Physical Education, Roncalli Middle School
Hannah Blagg is currently the physical education teacher at Roncalli Middle School in District 60. Blagg impacts the health and wellness of hundreds of students daily through her teaching. During her time as a student at CSU Pueblo she not only excelled at her studies, but was a member of the Pack Tennis team as a student-athlete.
Blagg continues her love of physical education outside of the classroom through coaching at MBS Family Sport and Fitness in Pueblo and being actively involved in CrossFit. Blagg comes from a family of proud educators.
Elementary: Yolanda Montano, A14 & A19, South Mesa Elementary
Yolanda Montano is an Exceptional Student Services (ESS) Generalist Teacher at South Mesa Elementary School in District 70. Montano currently works with students of all ages and needs. Montano received a bachelor of science in liberal arts at CSU Pueblo along with a Master of Education. She began her career as a first grade teacher, before transitioning into the special education sector. Montano's goal is to address the importance of academics along with the social skills that leave a long lasting and rewarding impact on a child.
Specialist: Ashley Solano, A12, Instructional Technology, Roncalli Middle School
Ashley Solano is a proud alumna of the mass communications department with an emphasis in electronic media, receiving a bachelor of science from CSU Pueblo. After achieving her Alternative Licensure Teacher Education certificate, Solano began as a Science, Technology, Engineering, and Mathematics (STEM) makerspace teacher, where students have the opportunity to use laser engravers, microbits, create mobile apps, design vinyl decals, use technology to create physical computing devices, and more. Solano strives to teach students that technology can be used to solve real world problems that the next phase of innovation and invention is at their fingertips.
If interested in attending the Educator Hall of Fame and Teacher of the Year Awards ceremony please contact Tracy Samora, Director of Alumni and Community Relations at
tracy.samora@csupueblo.edu
or 719-549-2858. The cost of the event is $20 per person, payable online at alumni.csupueblo.edu. RSVP is required. Check in begins at 5:30 p.m. followed by dinner at 6 p.m. with the awards presentation.