Campus to host 700 students for Science Olympiad
Release Date: February 21, 2020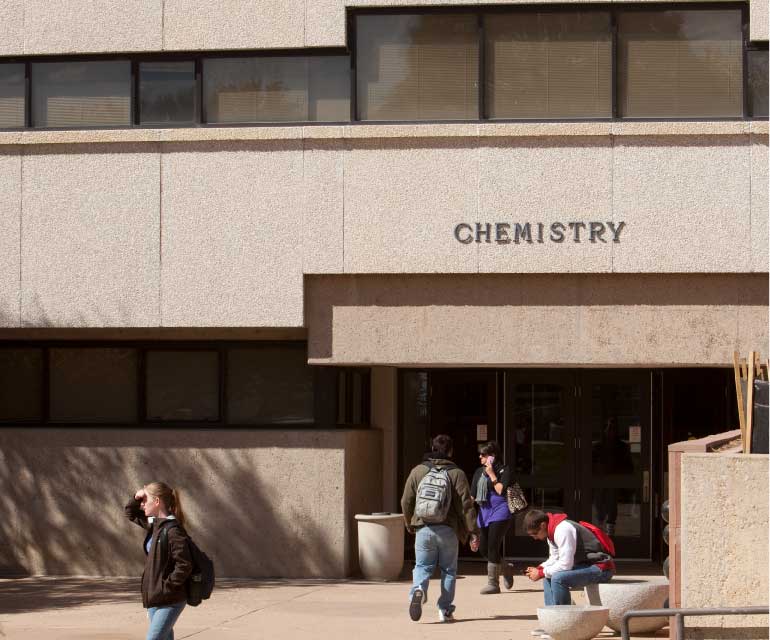 Colorado State University Pueblo will host more than 700 middle and high school students from across Colorado to participate in Colorado Southern Regional Science Olympiad Tournament on February 29, 2020. Approximately 200 CSU Pueblo students, faculty, staff, and community professionals will also support this event.
Science Olympiad is the nation's largest middle and high school science competition with 8,000 teams in all 50 states. The tournament at CSU Pueblo features 23 separate competitions for middle school teams, and 23 separate competitions for high school teams. The competitions range from Protein Modeling to Forensics and Mousetrap Vehicles.
"To encourage stronger Pueblo representation in future years, I would love to invite area teachers and administrators to attend Science Olympiad to learn more about the tournament and how to form new teams," said Abby Davidson, Director of the Colorado Southern Regional Science Olympiad, and Director for the Science Learning Center, Assistant Director for the Communities to Build Active STEM Engagement (CBASE) Grant Program at Colorado State University Pueblo.
The Science Olympiad tournament will include 50 teams of up to 15 student competitors from 17 middle schools and 17 high schools throughout Colorado from 8 a.m. to 3 p.m. on Saturday, February 29.  An awards ceremony will immediately follow the competition starting at 4 p.m. in CSU Pueblo's Massari Arena. Winners will advance to the State Tournament in Colorado Springs on Saturday, April 4 at Cheyenne Mountain High School. The top middle school team and top high school team in Colorado will move on to the National Tournament at North Carolina State University May 15-16 in Raleigh, North Carolina.
While the majority of teams competing will be from out of town, Pueblo County will be represented by teams from Centennial High School, Connect Middle School, Corwin International Magnet School, and Beulah School of Natural Sciences.
In addition to heavy representation of Science, Technology, Engineering, and Mathematics (STEM) faculty from CSU Pueblo and the U.S. Air Force Academy, many community and state governmental agencies will have their STEM professionals represented, including the Pueblo Department of Public Health and Environment, the National Weather Service, Transportation Technology Center, Inc. (TTCI), and the United States Geological Survey.
"Science Olympiad represents an opportunity for our campus to demonstrate our commitment to STEM through the army of student help and STEM professionals that come together to guide these competitors in their tournament," said Davidson.  "It is the perfect opportunity for CSU Pueblo to showcase our passion and expertise in STEM."
All of the events focus on STEM content-based competitions, in collaboration with the Communities to Build Active STEM Engagement (CBASE) Grant Program. The CBASE Grant integrates curricular (new and redesigned coursework), co-curricular (undergraduate research opportunities, mentorship, student services), and programmatic (professional development, community building, and seminar series) initiatives to achieve the goals of increasing retention and graduation rates of undergraduate STEM students, with emphasis on students from underrepresented backgrounds.
Select competitions are open to fans and spectators. To learn more about attending Colorado Southern Regional Science Olympiad Tournament, contact Abby Davidson at abby.davidson@csupueblo.edu.