Colorado State University Pueblo Professor Receives 2020 Colorado Excellence in Teaching Award
Release Date: February 05, 2020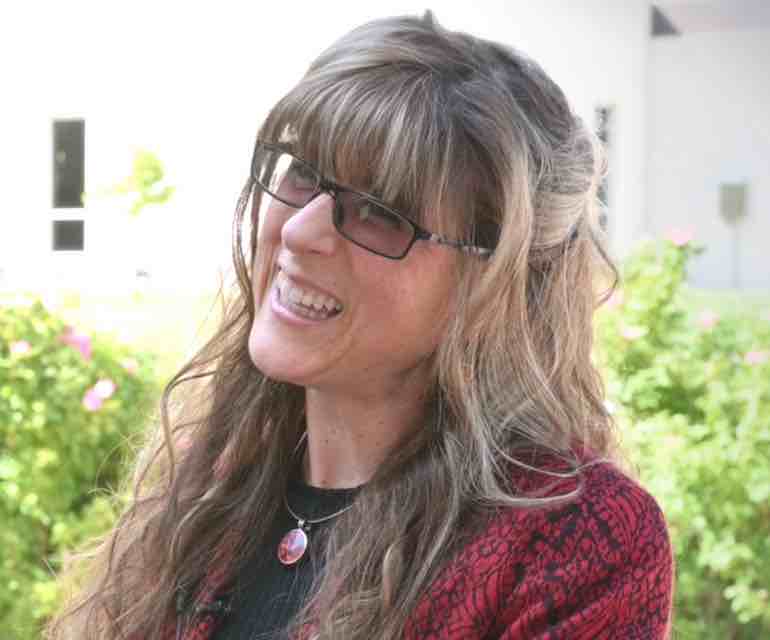 Alegria Ribadeneira, Associate Professor, Director of World Languages, Assistant Chair for English and World Languages was named the recipient of the 2020 Colorado Excellence in Teaching Award. This award is present by the Colorado Congress of Foreign Language Teachers (CCFLT) and presented to one K-16 World Language teacher.
The Excellence in Teaching Award recognizes extraordinary instructional ability, outstanding contributions to the discipline, and exceptional impact on student learning. Ribadeneira's achievement includes her focus on heritage language teaching, her advocacy for language student, and her innovative teaching approaches. Since 2010, Ribadeneira has been involved with Heritage Language Teaching through her association with the National Heritage Language Resource Center (NHLRC) at UCLA.
"Dr. Ribadeneira's is a well-respected faculty member and leader on our campus," said Mohamed Abdelrahman, Provost and Executive Vice President for Academic Affairs for CSU-Pueblo.   "Her recognition with the Excellence in Teaching Award reflects her commitment to her students and to her discipline and aligns well with our guiding principles of transforming learning, empowering students, and building knowledge."
In Ribadeneira's work at CSU-Pueblo, she has focused her efforts on serving students in mixed classes by addressing the diverse linguistic and affective needs of our student population, which includes students who learn Spanish in a classroom environment, and students who learn Spanish at home before becoming English dominant. Ribadeneira's recognition for her advocacy for language students takes into account her efforts inside and outside the classroom.
"One of my favorite things about my job is that I get to work with amazing colleagues in making a difference in the lives of our beautiful students," said Ribadeneira. 
Ribadeneria also works tirelessly outside the classroom which includes her work with the NHLRC and her recent fundraising campaigns that yielded a $30,000 donation to the John L. García Jr. Language Center, and a total of $8,300 of combined donations for the undocumented student fund at CSU-Pueblo. All these monies are intended to support students and celebrate language and culture.
The Excellence in Teaching Award recognizes Ribadeneira's innovative teaching approaches that include student-centered pedagogies such as task-based, content-based, community-based, and project-based learning. Ribadeneira's work with open educational pedagogies have resulted in her students authoring a 214-page e-book about music and society. Currently, Ribadeneira and her students are developing a website that celebrates and explores people's relationship with food in the Spanish-speaking world and beyond.
"I am happy every time we as a campus can bring recognition to our university and the work we are doing," said Ribadeneira.
Ribadeneira will accept her award at a ceremony during the CCFLT Spring Conference to be held in Loveland, CO on February 20-22, 2020. Approximately 500 members are expected to be in attendance.