Colorado State University-Pueblo Hosted 42nd Annual Math Day Swanson Competition and Math Bowl
Release Date: December 03, 2019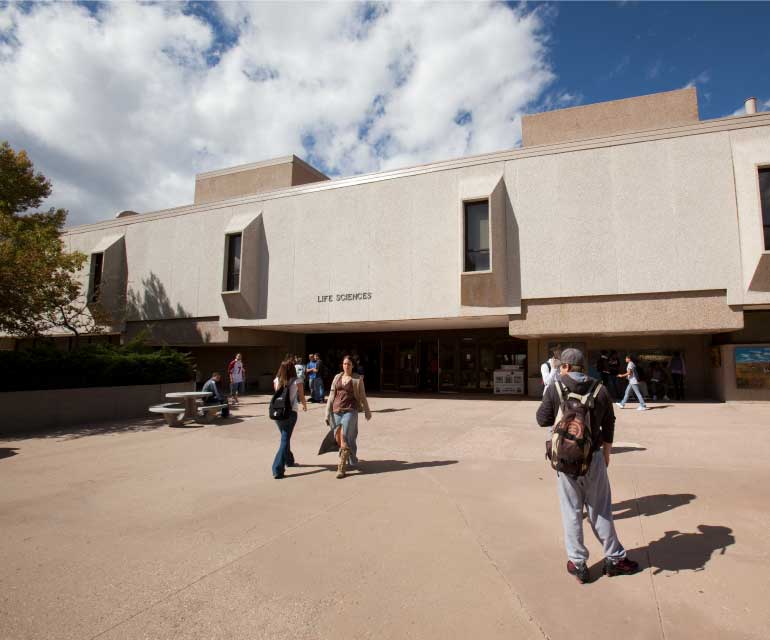 The Department of Mathematics and Physics at Colorado State University-Pueblo hosted the 42nd annual Math Day Swanson and Math Bowl competitions on campus on Thursday, Nov. 21. Students from Mesa Ridge, Rocky Ford, Fountain Ft. Carson, Cripple Creek, Centauri, Pueblo East, Doherty, Widefield, Pine Creek, Coronado, Pueblo Centennial, Swink, Rye, and Pueblo Central all participated. 
The Swanson Competition is named after Clarence Swanson, a long-time chair of the math department. In total 125 high school student took the math exam. The in-depth, problem-solving written test offers students from Southern Colorado high schools the opportunity to vie for six trophies. The top six contestants are listed below in rank order with the highest listed first followed by the student's high school:
The top six contestants in rank order (first is high) are:              
Kyle Ma, Pine Creek High School
Lauren Shrack, Pine Creek High School
Anke Nelsestven, Coronado High School
Kevin Dunn, Doherty High School
Andrew Li, Centennial High School
Stanley Cheng, La Junta High School
The following contestants earned honorable mention (alphabetical order):
Joli Dou, Centennial High School
Aidan Janney, Coronado High School
Andrew Lakin, Centennial High School
Angelina LoCricchio, Doherty High School
Drew Puglise, Pine Creek High School
Zevan Scott, Coronado High School
Ethan Stark, Fountain – Fort Carson High School
Angel Wang, Pine Creek High School
The Math Bowl Competition requires two three-person teams to go head-to-head in a 15-minute race for points. Each team alternately is given a mathematical question and has 25 seconds to respond. A consolation round is available during competition. Winning teams compete and advance through the bracket to the final round for an ultimate winner.
The winner of the 2019 Math Bowl is Coronado with team members Aidan Janney, Devon McClure and Ankle Nelsestven with Charles Sharman as the school sponsor.
Second place was earned by Rye with team members Kyle Freeburg, Alana Schaak and Carter Milne with Anna Jordan as the school sponsor.
The semifinalists included Pine Creek with team members Kyle Ma, Drew Puglise and Angel Wang with April Pierce as the school sponsor.  Swink also was a semifinalist with team members Sophie Russell, Olivia Lewis and Alyssa Aragon with Jessi Peek as the school sponsor.  Mesa Ridge was a finalist as well with team members Emma Gaviola, Braylee Cumro and Joseph Hunter with David Grapes III as the school sponsor.