Institute of Cannabis Research Announces Call for Abstracts and Conference Registration
Release Date: November 12, 2019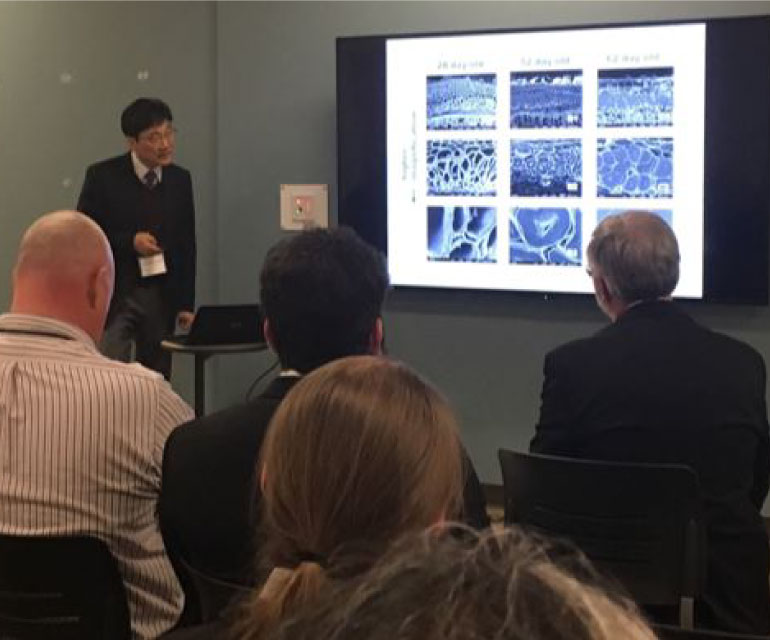 The Institute of Cannabis Research is soliciting abstracts for its 2020 Cannabis Conference, April 4 – 6, 2020 via its submission portal.  Every year, the ICR Conference attracts hundreds of attendees and researchers from every field of cannabis expertise.
The three-day ICR 2020 conference will highlight the latest work of the best minds in Cannabis research from institutions all over the world focusing on the scientific, medical, industrial, legal, economic, and social elements of cannabis research. The theme of the 2020 Conference is "Advancing Cannabis Applications" and will include comprehensive, cutting edge research presentations from experts within all fields of cannabis study. 
The ICR supports research abstracts in a wide variety of disciplines that relate to cannabis, and in particular we encourage respectful, data-informed discourse at ICR 2020. All presenters are expected to disclose any existing or potential conflicts of interest, including funding sources for their particular project or proposed study. Abstracts must not contain statements that could be construed as commercials for any product, vendor or manufacturer. Company and product names cannot be used in the title of any submitted abstract.
Submissions will be accepted until Friday December 6, 2019 and are subject to a blind peer review process that will be conducted on a rolling basis.
Registration is also currently open with additional details to be added in the coming weeks. Registration grants access to all academic sessions and the exhibit area, as well as discounted hotel rates. This year's offerings are expanded to include pre-conference workshops and social activities within the Pueblo community.  Early Bird discounted registration is available through February 2020.
Please contact the ICR with any additional questions/concerns at ICR@csupueblo.edu. We look forward to seeing you in Pueblo this spring!
For the 2020 conference, the conference committee has structured the conference to cover a broad variety of well-defined topics concerning cannabis.
Identified tracks for content include: 
Biology, Chemistry, Physiology, and Agronomy of Cannabis
Cannabinoid Pharmacology
Cannabis Industry
Economic and social impact
Hemp Cultivation, Processes, and Uses
Mass Media
Medical & Clinical Research
Non-medical (industrial) hemp
Public Health and Education
Public Policy and Regulation
Quality Assurance and Quality Control of Cannabis Products
Research administration and collaboration
Custom topics not categorized above
For additional information and to submit a proposal, visit the 2020 Conference Website or email ICR@csupueblo.edu.
About the Institute
Research agreements with Pueblo County and the State of Colorado in 2016 brought resources to help establish the ICR, the nation's first cannabis research center at a regional, comprehensive institution. The State of Colorado has continued to provide the primary source of support for the operation of the ICR in subsequent years. Research topics range from neuroscience research on cannabinoid receptors to studies on industrial hemp. In addition to supporting need research, the ICR also hosts an international academic conference and support the publication of the Journal of Cannabis Research in partnership with Springer Nature.