Chemistry professor earns ACS diversity award
Release Date: October 27, 2017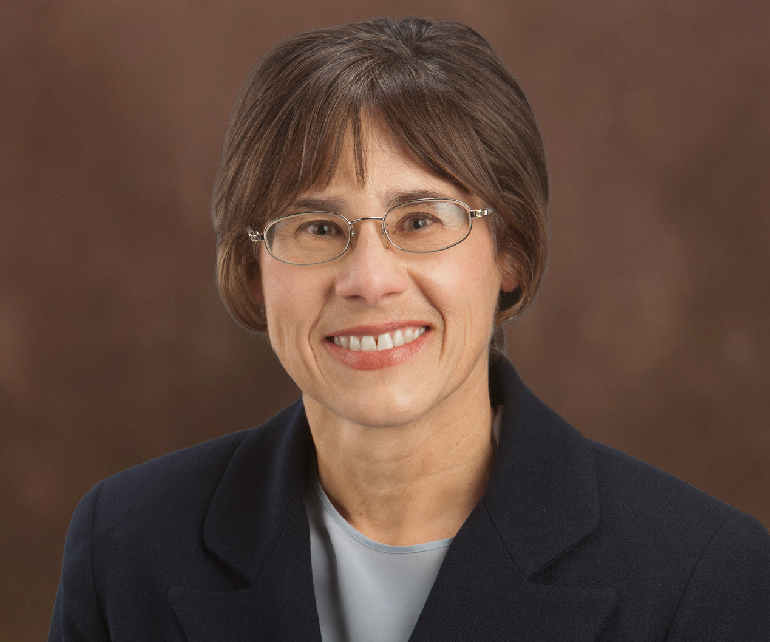 Colorado State University-Pueblo chemistry professor earns ACS diversity award
PUEBLO – Colorado State University-Pueblo Chemistry Professor Dr. Sandra Bonetti was honored this week as the 2017 recipient of the Stanley C. Israel Regional Award for Advancing Diversity in the Chemical Sciences for the Rocky Mountain Regional Meeting of the American Chemical Society (ACS).
Bonetti was selected by the ACS Committee on Minority Affairs to receive the award at the  ACS Rocky Mountain Regional Meeting to be held in Loveland, CO this weekend. In addition to a $1000 award to continue her efforts, Bonetti had her meeting expenses covered, including transportation, accommodations, registration, and two tickets to the award dinner/event.  The Stanley C. Israel Regional Award recognizes individuals and/or institutions who have advanced diversity in the chemical sciences and significantly stimulated or fostered activities that promote inclusiveness within the region. Nominees may come from academia, industry, government, or independent entities, and also may be organizations. Nominees must have created and fostered ongoing programs or activities that result in increased numbers of persons from diverse and underrepresented minority groups, persons with disabilities, or women who participate in the chemical enterprise.
According to College of Science and Mathematics (CSM) Dean David Lehmpuhl, Bonetti has been and is a mentor to an extremely diverse group of students and acts as a model for inclusiveness, and her efforts to promote diversity in chemistry continue unabated. Since 2010, she has hosted high school students on campus during the summer as participants in ACS Project SEED, where her impact is particularly notable. Project SEED provides life changing opportunities (and often scholarships) for high school students through the summer research group.
"Dr. Bonetti and Dr. David Dillon have both donated time and significant personal financing to this program to ensure that the next generation of STEM scholars includes students from a diverse background that may not have equivalent opportunities for success," Lehmpuhl said.  
Bonetti joined the CSU-Pueblo faculty in 1991. She earned bachelor's and doctoral degrees in chemistry from the Georgia Institute of Technology. Among the awards she has received from the University, include the 1998-99 College of Science and Mathematics Outstanding Faculty Award, the 1994 Provost's Award for Excellence in Scholarly Activity, and the 1992 College of Science and Mathematics Outstanding Faculty Award. She also has served as director of the Minority Biomedical Research Support (MBRS) NIH/NIGMS Program on campus (1993-2005), on the ACS's Project SEED Committee (2006-present) and as an ACS Councilor (2004-present).
In 2011, Bonetti was named an ACS Fellow "for outstanding achievements in and contributions to Science, the Profession, and the Society."
She earned the 2017 Faculty Excellence Award for Service at levels stretching from the Chemistry Department to the highest levels of the American Chemical Society. She plays an active role in local Chemistry Day and Earth Day celebrations and gives significant time to the Colorado Section of the ACS, where she serves as Councilor, on the executive committee, and as listserv manager.  In 2015, she earned the ACS Section Volunteer Award for her service to COACS, which has resulted in bringing chemists from throughout the state to CSU-Pueblo and exposing the Pueblo community to chemistry.
In recent years, Bonetti has chaired the curriculum committee for CSM, assisted with designs of the new master's degree in biochemistry and a Puente Project, which supported bridges for minority students from the community colleges to the four-year institution, and authored numerous successful grants, including the National Institute of Health. 
Colorado State University-Pueblo is committed to excellence, setting the standards for regional, comprehensive universities in teaching, research, and service by providing leadership and access for its region while maintaining its commitment to diversity.
--CSU-Pueblo--