School of Business to honor Keith Swerdfeger with Lifetime Business Achievement Award
Release Date: September 08, 2017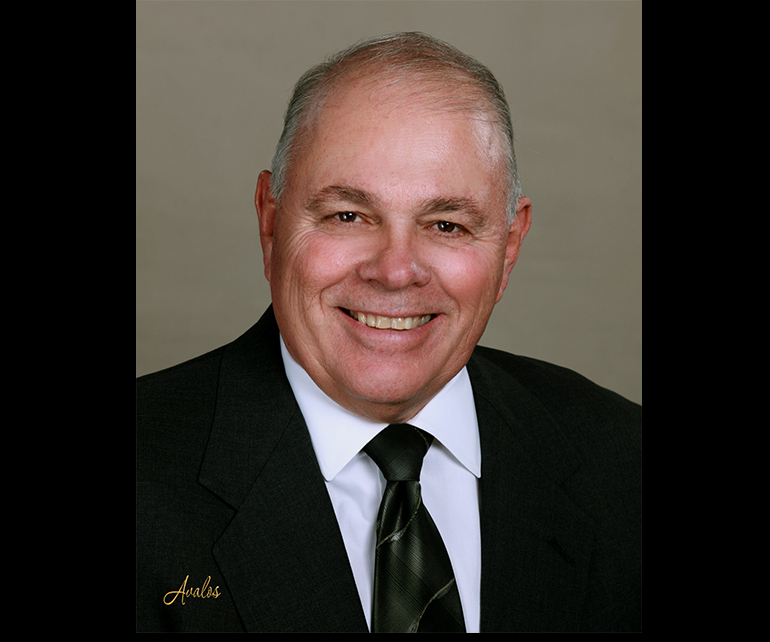 School of Business to honor Keith Swerdfeger with Lifetime Business Achievement Award
PUEBLO – Keith Swerdfeger, owner of one of the largest underground utility companies in Colorado, will be honored with the third Lifetime Business Achievement Award from the Malik and Seeme Hasan School of Business (HSB) at Colorado State University-Pueblo on October 21, according to HSB Dean Dr. Bruce C. Raymond. A dessert reception and cash bar will open at 7 p.m. in the White Gallery on the third floor of the Helen T. White Gallery Building of the Sangre de Cristo Arts Center with the presentation to follow in the Arts Center Theater at 8 p.m. The event is open to the public at no charge.
"CSU-Pueblo's Hasan School of Business is honored to recognize this outstanding business man for contributions to business in Southern Colorado," said Dean Raymond. "We hope you'll attend to help us honor Keith for his achievements and contributions to our community."
Since the humble beginnings of K.R. Swerdfeger Construction in 1968, Keith Swerdfeger and his wife, Sharon, have grown the company into one of the largest underground utility companies in Colorado, employing 250-500 employees with a $10 million dollar annual payroll across six states.
Swerdfeger believes in hard work and diligence and is quick to give credit to his employees, many of whom have been with the company more than 30 years. He stressed formal education in his home even though he credits the school of hard knocks for teaching him the best lessons.
All four of his children (Kym Smith, Stacey Kochen, Tracey Mayber, Raymond Swerdfeger) graduated from college and the nine grandchildren and two great grandchildren are carrying on that tradition.
Because he believed that to be successful one must give back to the community, Swerdfeger has served on many boards and commissions including the United Way, Colorado Correction Industries, Pueblo Regional Building, Wells Fargo Bank Advisory Board, First Oak Advisory Board, Colorado Contractors , Distribution Contractors Association, People to People Ambassador to China, Pueblo Economic Development Corporation (PEDCO), the Greater Pueblo Chamber of Commerce Board, Hasan School of Business Advisory Board among others.
When PEDCO found itself without an executive director, he stepped up and served one year as executive director for one dollar.  One of his proudest accomplishments there was helping to bring Vestas wind towers to Pueblo. From 2010-2013, Swerdfeger served as member of the Colorado House of Representatives, during which time his son, Raymond, took on the responsibilities of the company. Keith now serves as the Chairman of the Board. Also, working for the company are many family members including daughter Tracey Mayber.
Swerdfeger and his company have received many awards including NUCA Contractor of the Year, Colorado Contractors Association Contractor of the Year, Pueblo Latino Chamber Corporate Member of the Year, Pueblo West Chamber of Commerce Business of the Year, Pueblo Hall of Fame, 2008 Greater Pueblo Chamber Citizen of the Year, Parkview Foundation Gala honoree, and the South High School Hall of Fame.
Colorado State University - Pueblo is committed to excellence, setting the standard for regional comprehensive universities in teaching, research, and service by providing leadership and access for its region, while maintaining its commitment to diversity.
--CSU-Pueblo--