Jazz Concert with award-winning saxophonist
Release Date: February 20, 2017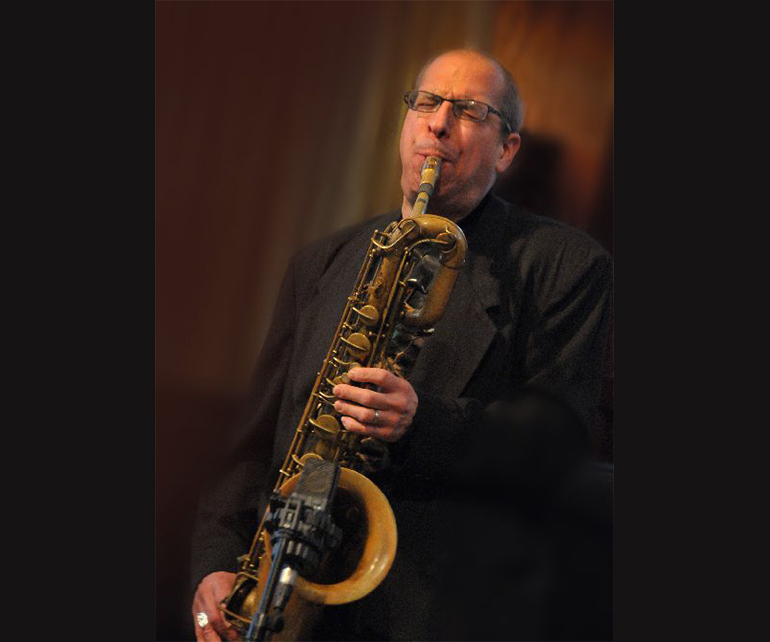 Press Release
PUEBLO – Colorado State University-Pueblo will host a first-ever musical collaboration with sister institution CSU-Ft. Collins as the CSU-Ft. Collins Jazz Ensemble and Director Peter Sommer will team with CSU-Pueblo Jazz Ensemble I and Director Ryan Van Gilder for a free concert at 7:30 p.m. on Wednesday, March 8 in Hoag Recital Hall. The concert also will feature Grammy award-winning baritone saxophonist Gary Smulyan
Smulyan is a four-time winner of the Down Beat Critic's and Reader's Poll's and a multiple winner of numerous other official polls including the Jazz Journalists Award for Baritone Saxophonist of the Year. He is a six-time GRAMMY award winner for his work with B.B. King, Lovano, Holland and the Vanguard Jazz Orchestra. 
He began his music career by first learning alto saxophone during his teenage years on Long Island. While still in high school, he had the chance to sit in with major jazz artists such as legendary trumpeter Chet Baker, saxophonist Lee Konitz, trombonist Jimmy Knepper and violinist Ray Nance. After graduating high school, he attended SUNY-Potsdam and Hofstra University before he joined Woody Herman's Young Thundering Herd in 1978.
In 1980, unlike many of his colleagues and peers Smulyan didn't have to go very far to move into New York City proper where he became part of the Mel Lewis Jazz Orchestra then under the direction of Bob Brookmeyer. Smulyan also found work with other important large ensembles including the Mingus Big Band and the Smithsonian Jazz Masterworks Orchestra.
Gradually establishing himself the talented Smulyan was asked to share the stage and the recording studio with a stunning potpourri of luminaries including: trumpeters Freddie Hubbard and Dizzy Gillespie, saxophonist Stan Getz, pianist Chick Corea, timbales king Tito Puente, and R&B/Blues and soul icons Ray Charles, B.B. King and Diana Ross. 
Now a critically acclaimed baritone saxophonist, he has at least 10 recordings out under his own name. Meanwhile, he continues to play with wide variety of artists – each presenting him with an opportunity to fully express himself.
These days Smulyan the Long-Island native lives in Amherst, Mass., with his wife, pianist and conductor Joan Cornachio. He is a faculty member of Amherst College and serves as the artistic director at the Berkshire Hills Music Academy in South Hadley, Massachusetts, a two-year post secondary music school for 18-30 year olds with developmental disabilities. 
Colorado State University-Pueblo is committed to excellence, setting the standard for regional comprehensive universities in teaching, research, and service by providing leadership and access for its region, while maintaining its commitment to diversity.
--CSU-Pueblo--