CSU-Pueblo to host philosopher, author, activist Cornel West
Release Date: October 23, 2016
Press Release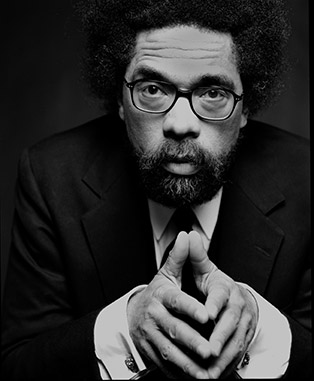 PUEBLO – Prominent and provocative author and activist Dr. Cornel West will speak at Colorado State University-Pueblo on Thursday, November 17 as part of a speaker series sponsored by the Center for Teaching and Learning (CTL). West will give a public lecture at 6:45 p.m. in Hoag Recital Hall. The event is open to the public at no charge.
"The mission of CSU-Pueblo's Center for Teaching & Learning is to seek out and support innovative solutions to educating our increasingly diverse student population," said CTL Director Dr. Donna Souder-Hodge. "Key to this mission is providing world-class speakers and educators who can connect with the faculty and students in our community."
Souder-Hodge said West's research, teaching, and advocacy focus on complex issues of race and class that are increasingly important to Pueblo, southern Colorado, and the nation.
"We're excited to welcome someone as engaging and provocative as Cornel West to our campus; our hope is that Dr. West will help us begin conversations about race and class that will continue at CSU-Pueblo for many years to come," she said.
Professor emeritus at Princeton University, West has a passion to communicate to a vast variety of publics in order to keep alive the legacy of Martin Luther King, Jr. – a legacy of telling the truth and bearing witness to love and justice. He graduated magna cum laude from Harvard in three years and obtained his M.A. and Ph.D. in Philosophy at Princeton.  He also has taught at Union Theological Seminary, Yale, Harvard, and the University of Paris.  The author of 20 books, West is best known for his classics, Race Matters and Democracy Matters, and for his memoir, Brother West: Living and Loving Out Loud. His most recent book, Black Prophetic Fire, offers an unflinching look at 19th and 20th century African American leaders and their visionary legacies.
In his major bestseller, Race Matters, West burst onto the national scene with his searing analysis of the scars of racism in American democracy. Race Matters has become a contemporary classic, still in print after 10 years, having sold more than 400,000 copies.
West is a frequent guest on the Bill Maher Show, CNN, C-Span and Democracy Now.   He made his film debut in the Matrix – and was the commentator (with Ken Wilbur) on the official trilogy released in 2004. He also has appeared in more than 25 documentaries and films including Examined Life, Call & Response, Sidewalk, and Stand.
He has produced three spoken word albums including Never Forget, collaborating with Prince, Jill Scott, Andre 3000, Talib Kweli, KRS-One and the late Gerald Levert.  His spoken word interludes are featured on productions by Terence Blanchard, The Cornel West Theory, Raheem DeVaughn, and Bootsy Collins.​​
Colorado State University - Pueblo is a regional, comprehensive university emphasizing professional, career-oriented, and applied programs. Displaying excellence in teaching, celebrating diversity, and engaging in service and outreach, CSU-Pueblo is distinguished by access, opportunity, and the overall quality of services provided to its students.