CSU-Pueblo Foundation Promotes Two of Its Own
Release Date: July 21, 2016
Press Release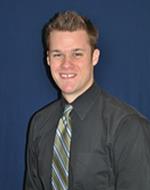 PUEBLO - 
The Colorado State University-Pueblo Foundation recently promoted Nick Potter to Chief Operations Officer (COO) and Sandy Lundahl to Scholarship Manager, effective July 1, 2016. 
Potter will manage the operations of the CSU-Pueblo Foundation office and serve as a single source of information regarding the Foundation's operations for the President/CEO and the Board of Trustees. Additionally, he will perform data analysis and custom reporting as needed, provide fundraising and University relations support, oversee Foundation special events, annual giving efforts, marketing, and manage all Foundation Human Resources functions.
A 2008 CSU-Pueblo graduate, Potter earned a bachelor's degree in English with a minor in mass communications and professional writing. He received a master's degree in organizational leadership from Colorado State University-Global in 2010 and has been part of the CSU-Pueblo Foundation team since 2012. He entered the Foundation as the Director of Scholarships and Donor Relations, where he lead the private scholarship awarding process and cultivated endowed and term scholarship donors while providing strategies to garner additional private scholarship dollars.
In July of 2015, Potter was promoted to the Director of Annual Giving and Scholarships and implemented the first-ever annual giving program for the CSU-Pueblo Foundation. In addition to the annual giving efforts, Potter raised funds through direct solicitations and grant initiatives and coordinated the Foundation scholarship program.
"I am excited to begin this new role at the Foundation," said Potter. "In the last four years, the Foundation has made great strides, and I truly look forward to helping carry on the Foundation's and University's advancement. CSU-Pueblo has given me a lot, and I look forward to continuing to give back to this University."
Committed to the Pueblo community, Potter has been involved with the Downtown Association Board, Press Club Nominating Committee, Parade of Lights Committee, Kid's Day Parade Committee and is the former chairman of the Community Service Advisory Commission (CSAC). Devoted to the University, Potter was an instructor for the Intro to Academics Study course on campus and is a member of the CSU-Pueblo Alumni Stipend Committee, Threlkeld Prize for Excellence Committee, and Distinguished Alumni Selection Committee.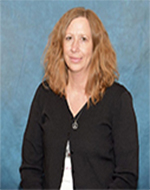 A CSU-Pueblo alumna, Lundahl will oversee and manage the student scholarship selection process, which awards more than $2.5 million through scholarship awards to students annually. She also will be in charge of planning and coordinating the annual Friends and Scholars Luncheon and managing all CSU-Pueblo Foundation student scholarship applications.

Lundahl received her Bachelor of Science and Bachelor of Arts degrees in business management. She previously worked for more than 10 years in the CSU-Pueblo Financial Aid office as the Assistant Director of Financial Aid, where she had administrative oversight of financial aid operations, the University's scholarship program, and athletic scholarships, including NCAA financial aid compliance.

"Sandy has adapted to the new position wonderfully," said, Todd Kelly, President/CEO of the CSU-Pueblo Foundation, "through her years in financial aid, she has acquired immeasurable experience with scholarships, making her a perfect fit for the job."

Since joining the Foundation, Lundahl has implemented an updated scholarship awarding process program and coordinated the selection committee for the prestigious Kane Family Foundation Scholarship. Additionally, she visited all Pueblo high schools informing graduating seniors of Foundation scholarships and has worked with many current students to ensure scholastic excellence.

For more information, contact Foundation Annual Giving and Stewardship Manager Sammi Mutz at 719.549.2469 or sammi.mutz@csupueblo.edu.

The CSU-Pueblo Foundation was created in 1954 to solicit, receive, invest, and disburse private gifts for Colorado State University-Pueblo and exists solely for the benefit of Colorado State University-Pueblo and its students.
Colorado State University - Pueblo is a regional, comprehensive university emphasizing professional, career-oriented, and applied programs. Displaying excellence in teaching, celebrating diversity, and engaging in service and outreach, CSU-Pueblo is distinguished by access, opportunity, and the overall quality of services provided to its students.