CSU-Pueblo features Pulitzer Prize winning author
Release Date: January 12, 2016
Press Release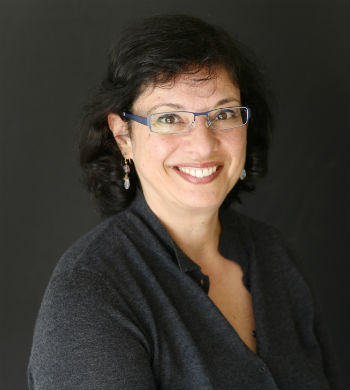 PUEBLO - A Pulitzer Prize winning author will be the first Distinguished Speaker of the 2016 Spring Semester at Colorado State University-Pueblo. 2003 Pulitzer Prize winner Sonja Nazario will appear at 7 p.m. on Wednesday, Jan. 20 in the Occhiato University Center Ballroom.
Sonia Nazario is an award-winning journalist whose stories have tackled some of this country's most intractable problems — hunger, drug addiction, immigration — and have won some of the most prestigious journalism and book awards. A fluent Spanish speaker of Jewish ancestry whose personal history includes living in Argentina during the so-called dirty war, Nazario launches discussions around immigration, racial discrimination, U.S. foreign policy, among other issues. Her expertise in immigration makes her as a popular speaker for legislative, legal, and philanthropic audiences.
She spent 20 years reporting and writing about social issues for U.S. newspapers. She is best known for Enrique's Journey, her story of a Honduran boy's struggle to find his mother in the U.S. Published as a series in the Los Angeles Times, "Enrique's Journey" won the Pulitzer Prize for feature writing in 2003. It was turned into a book by Random House that became a national bestseller and is now required reading at hundreds of high schools and colleges across the country. A Young Adult version of Enrique's Journey was published in 2013 aimed at middle schoolers and reluctant readers in high school.
The Distinguished Speakers Series features eminent national or international speakers who contribute to current thought in social or political activities, in the arts and sciences, or other realms of contemporary significance. The series is an opportunity to learn from scholars, politicians, and business people, who can inspire students and community members to think critically about current issues, trends, events, knowledge, diversity, and leadership. Events will be co-sponsored by the Office of Student Engagement and Leadership, the Office of Diversity & Inclusion, Student Fee Governing Board, and the Office of Student Life.
Admission is free to CSU-Pueblo students and the general public. All performances are made possible by activity fees paid by students. No tickets are required.
Entrepreneur Gigi Butler of Gigi's Cupcakes will conclude the 2015-16 speaker series with a presentation at 7 p.m. on Wednesday, March 30 in the OUC Ballroom.
For more information, contact the Office of Student Engagement and Leadership, 719.549.2151.
Colorado State University - Pueblo is a regional, comprehensive university emphasizing professional, career-oriented, and applied programs. Displaying excellence in teaching, celebrating diversity, and engaging in service and outreach, CSU-Pueblo is distinguished by access, opportunity, and the overall quality of services provided to its students.