CSU-Pueblo to Host Andy Grammer as Spring Concert
Release Date: September 08, 2015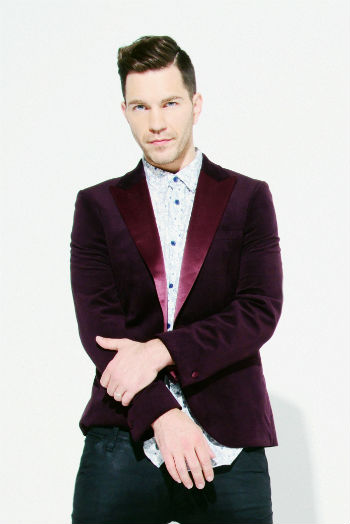 Press Release
PUEBLO – Recording Artist and current Dancing with the Stars celebrity Andy Grammer will headline the Spring Concert for Colorado State University-Pueblo on Friday, January 29 at the Colorado State Fair Events Center. 
Because the concert is funded primarily through Student Fees, CSU-Pueblo students will receive one free ticket and can purchase an additional ticket for $10. Tickets for the general public will be $25 each. Tickets will go on sale soon.
From hustling street performer on Santa Monica's Third Street Promenade to Platinum-selling recording artist, it seems like just yesterday that Andy Grammer was discovered by Steve Greenberg and signed to S-Curve Records. With his 2011 self-titled debut album, Grammer became the first male pop star in a decade, since John Mayer in 2002, to reach the Top 10 at Adult Pop Radio on his first two singles, "Keep Your Head Up" and "Fine By Me," certified Platinum and Gold respectively, selling more than 1.5 million downloads combined. 
Grammer's single "Honey, I'm Good" was the second single released from his Magazines or Novels album, and peaked at number 9 on the Billboard Hot 100, making it his highest charting single to date. 
He recently confirmed his participation in the Season 21 of ABC's Dancing with the Stars along with Backstreet Boys member Nick Carter, legendary singer Chaka Khan and actor Gary Busey. Season 21 of Dancing With the Stars will premiere on Monday, Sept. 14 on ABC. In just a few short years, Grammer has gone on to sell more than 100,000 albums, play sold out venues nationwide, perform onstage with Taylor Swift, Train, and Colbie Caillat, appear on an array of national TV shows, receive major song placements in film and TV, receive two BMI Pop Music Awards, grace the cover of national touring trade magazine Pollstar and present at their annual awards show, among many other accomplishments. 
Grammer released "Back Home," a joyously anthemic track that illustrates his knack for writing infectious, relatable songs remains strong, as does his soaring voice. It also showcases the musician's growth since his last full-length release. Magazines or Novels has reinforced his place among elite male pop artists through honest reflections of the impressive ride he's been on during the past couple of years. "'Back Home' is about those friends, specific places and vivid memories that remind us who we are," says Grammer, who wrote the song while far from home on a national headline tour, hoping to recapture that which is always part of him. 
The son of a Grammy-nominated children's performer Red Grammer, he often joined his dad on-stage to sing, promoting his fierce ambition to succeed. By ninth grade, Grammer taught himself to write songs on his dad's guitar, with a first group, Out of the Blue, which played his first original composition, "Doorstep," at a battle of the bands contest.
Colorado State University - Pueblo is a regional, comprehensive university emphasizing professional, career-oriented, and applied programs. Displaying excellence in teaching, celebrating diversity, and engaging in service and outreach, CSU-Pueblo is distinguished by access, opportunity, and the overall quality of services provided to its students.