Daya to Open for Andy Grammer Concert on Jan. 29
Release Date: December 11, 2014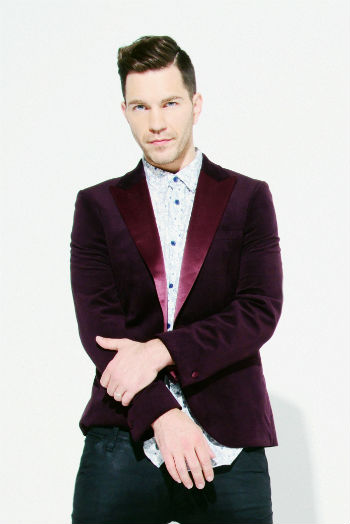 Press Release
PUEBLO – Sixteen-year-old pop artist Daya has been booked as the opening act for Colorado State University-Pueblo's Spring Concert starring Andy Grammer on Jan. 29 at the Colorado State Fair Southwest Motors Events Center.
Tickets are free for CSU-Pueblo students, while supplies last, and they can pick them up in the Occhiato University Center 006. Students may purchase one additional ticket for $10. Community tickets are $25 and can be purchased online at www.altitudetickets.com or at the State Fair Box Office.
Daya [pronunciation "dey-uh"] drives pop music down a different path. Perhaps, it's a result of her classical piano training, the fact that her multi-ethnicity has been the catalyst for family visits across the globe, or a natural cleverness that's as striking as her dynamic vocal range.
Her current hit, "Hide Away," caught fire online, drawing acclaim from YouTuber Tyler Oakley and celebrity gossip blogger Perez Hilton and landing on Spotify's Artists To Watch 2015 Playlist. It set the foundation for her self-titled EP, Daya. "To me, 'Hide Away' is about waiting for that someone who will love and appreciate you for exactly who you are. As a sixteen-year-old, I'm still figuring out who I am and what it is that I want. I'm not in any rush to settle."
Taking lessons from a neighborhood teacher, Daya began playing piano at the age of three. She switched from classical to jazz at 11, while picking up guitar, ukulele, saxophone, and flute along the way. As a teen, the Pittsburgh native found her voice studying at the Accelerando Music Conservatory. During a visit to the school, platinum songwriter and producer Gino Barletta [JoJo, Miranda Cosgrove, Jessica Mauboy] heard Daya sing and collaborated with her over the following years, until recently inviting her to Los Angeles for a writing session in February 2015. Building off of her formal training and curiosity of the pop music world, they stirred up a singular style that's as fresh as it is fiery.
For more information on the artist, visit http://www.windishagency.com/artists/daya
​​
Colorado State University - Pueblo is a regional, comprehensive university emphasizing professional, career-oriented, and applied programs. Displaying excellence in teaching, celebrating diversity, and engaging in service and outreach, CSU-Pueblo is distinguished by access, opportunity, and the overall quality of services provided to its students.