English Lecturer Photos in All Pueblo Reads Exhibits
Release Date: October 17, 2014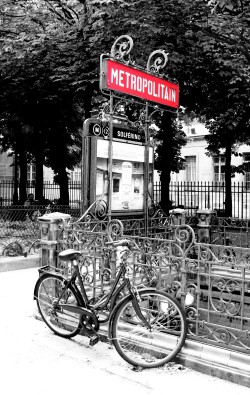 Press Release
PUEBLO – The photography of Colorado State University-Pueblo English lecturer Shawn Vidmar Devine is featured this month in two locations as part of the Pueblo City County Library District's All Pueblo Reads activities. The chosen book for this year's All Pueblo Reads extravaganza is The Paris Wife by Paula McLain, a story of ambition and betrayal, capturing the love affair between Ernest Hemingway and his wife, Hadley. 
Vidmar Devine's photography of Ernest Hemingway related locations (Paris, home in Cuba, and favorite Cuban bars) will be on display through Nov. 20 on the 4th floor of the Rawlings Library, 100 W. Abriendo, and through Oct. 31 at the Pueblo West Branch Library, 298S. Joe Martinez Blvd.  A full- time lecturer in the English Department, she and her husband Dan Devine, run SOMuch! Productions, a printing company for artists. All items in both the Rawlings and Pueblo West shows are for sale with a donation to the library.  
Vidmar Devine was reintroduced to Ernest Hemingway in 2013 People-to-People Educational tour of Cuba. Hemingway is considered a national hero in Cuba, where had a home from 1939-1960. Upon his death in 1961, his famous fishing boat was given to Gregorio Fuentes, his fishing captain and the likely model for the old man in The Old Man and The Sea. Furthermore, Hemingway's home, Finca Vigia was given to the Cuban government, in nearly the same state he left it on July 25, 1960. The collection at Finca Vigia includes more than 2,000 documents belonging to letters and manuscripts of works; approximately 900 maps, some 3, 000 photographs, and 9,000 books, magazines and booklets.  
Her exhibit is largely compiled of photos taken in Cuba at Finca Vigia and Cojimar—the seaside town where his boat, the Pilar, was docked. Photos from Paris were taken during a 2009 Study Abroad trip with CSU-Pueblo and the English Department. The Rawlings exhibit photographs are mounted on canvas and hung from the ceiling creating an effect like walking through Hemingway's home. 
​The Pueblo West Library show runs through Oct. 31 and features Hemingway's drinking establishments and drinks of choice—the mojito and the frozen daiquiri. These pieces are framed and matted and mounted on moving walls.
In Cuba, Vidmar Devine said she rarely kept up with the group and always seemed to take a photograph from where she wasn't supposed to be standing. One of her colleagues proclaimed, "I was on the same trip, but I didn't see the same things." 
Her passion for photography likely began in the 7th grade as part of a yearbook staff. But she learned about composition and lighting from her maternal grandfather, a physician with a photography hobby, who could often be seen with a light meter around his neck. Her work has appeared for the last five years as part of the Colorado State Fair Fine Arts Exhibit, including a 2011 First Place Ribbon in the Professional Two-Dimensional Art category. 
Vidmar Devine finds it difficult to toggle between her job as a teacher of writing and "thinking visually in pictures and shapes."
But last Spring, she united her photography and writing passions through a conference presentation that featured Cuba's influence on the hero in the narratives of native Cuban writers and ex-Patriot writers living in Cuba that intersected with her own observations and images of Cuba.
This semester, CSU-Pueblo English Department faculty are including at least one assignment that features Lost Generation authors like Hemingway in their syllabi in order to tie into the All Pueblo Reads activities.   
Vidmar Devine's recent travels have altered her view of the Hemingway she read as an undergraduate student at the University of Denver. She now describes him as complex and troubled  and after the trip, better understands why Cuba became a better fit for him than America.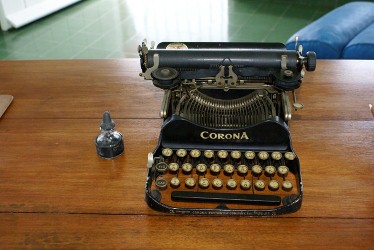 "I used to think he was long winded and a blowhard, but now I understand he was meticulous with every word, and I now can appreciate the effort that went into it," she said. 
Vidmar Devine said the "machismo" of Cuba aligned better with Hemingway's personality than America and the milder weather was more physically advantageous, given the toll that various accidents had taken on his body. 
Colorado State University - Pueblo is a regional, comprehensive university emphasizing professional, career-oriented, and applied programs. Displaying excellence in teaching, celebrating diversity, and engaging in service and outreach, CSU-Pueblo is distinguished by access, opportunity, and the overall quality of services provided to its students.