CSU-Pueblo student vets sponsor 5K Run/3KWalk in November
Release Date: September 11, 2014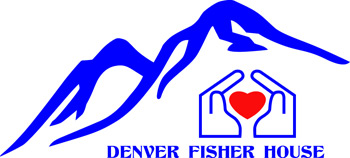 Press Release
PUEBLO – The Student Veterans of America (SVA) Chapter at Colorado State University-Pueblo will co-sponsor a 5K Run and 3K Walk on Sunday, Nov. 2 to benefit the Denver Fisher House (DFH) as well as on-campus services for veterans at CSU-Pueblo.
The run/walk will begin and end at the Neta and Eddie DeRose ThunderBowl on the CSU-Pueblo campus. The run begins at 8 a.m. with the walk to follow at 8:20 a.m. An entry fee of $25 covers the race, a t-shirt, and goodie bag along with refreshments during and after the race and an awards ceremony. After Oct. 24 through race day, the entry fee increases to $30. A special $10 entry fee is available for individuals who choose to run as a military team.
The overall male and female winners will receive Grand Prize awards, with first, second, and third place runners in each age group earning recognition. Ribbons will be given for the Walk winners. A special Home of Heroes Military Travelling Trophy will be presented to the top military installation that runs as a team. Six-person teams must start and finish as a team and wear similar running gear. The first team to finish as intact will be considered the winner and receive a travelling team trophy to be displayed by the winning team until the next Veterans' Day run.
DFH Board Member Dr. Carlos Rodriquez initiated the partnership between the SVA and DFH.
"I am thrilled with the energy of this collaboration and impressed by the results," he said. "I have no doubt that this inaugural fundraiser will be successful." 
The DFH is a temporary residential facility available to military veterans, active duty military, and their families accessing medical services in the Denver area. Consumers must live 50 miles outside of Denver to be eligible for this service. DFH is a veteran's "Home Away from Home." The CSU-Pueblo Student Veterans of America Chapter provides veterans attending CSU-Pueblo with crucial support services.
"I am very excited to be a part of this inaugural event, said Melanie Starkman, president/ executive director of the Denver Fisher House. "We couldn't find a better place to have this 5K Run/Walk than Pueblo, the "Home of Heroes," and on the beautiful CSU-Pueblo campus.  Good luck to all the participants, and many thanks to all those who have made this event possible!"
On-line Registration is preferred at www.DenverFisherHouse.org​, but registration forms also are available by contacting Race Director Carlos Rodriquez at 406-0665, Andrscarlos@aol.com, or by visiting the Veterans Resource Center on campus, OUC 035. Mail check payable to Denver Fisher House 5K and registration form to Dr. Carlos Rodriguez, P.O. Box 3336, Pueblo, CO 81005.
​​
Colorado State University - Pueblo is a regional, comprehensive university emphasizing professional, career-oriented, and applied programs. Displaying excellence in teaching, celebrating diversity, and engaging in service and outreach, CSU-Pueblo is distinguished by access, opportunity, and the overall quality of services provided to its students.