Olympic Swimming Amanda Beard to kick off Speaker Series
Release Date: August 19, 2014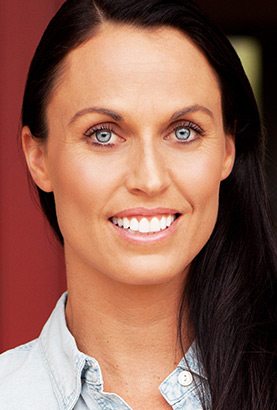 Press Release
PUEBLO – The 2014-2015 Distinguished Speakers Series at Colorado State University-Pueblo will kick off next week with a swimmer who won her first Olympic medals as a teenager and went on to swim for the University of Arizona before earning eight U.S. titles and becoming a world champion and world record holder.
Amanda Beard will share her incredible story beginning at 7 p.m., on August 28 in the Occhiato University Center Ballroom. A meet and greet will be held prior to the lecture at 6 p.m. The 14-year-old Beard won silver medals in the 100-meter and 200-meter breaststrokes and gold in the medley relay at her first Olympic appearance at the 1996 Atlanta Olympic Games. She followed that with a bronze medal in the 200-meter breaststroke at the 2000 Sydney Olympic Games and an individual NCAA National Championship swimming for the University of Arizona in 2001. In 2003, she became the world champion and world record holder in the 200-meter breaststroke. At the Athens Olympic Games in 2004, Amanda won her first individual gold medal in the 200-meter breaststroke and a silver medal in the 200-meter individual medley. She is the winner of eight U.S. titles – three times in both the 200m breaststroke and the 100m breaststroke, plus twice in the 200m individual medley.
Beard now spends much of her time doing appearances for her Olympic Sponsors, speaking engagements for Breast Cancer awareness, and talking with young swimmers throughout the United States about overcoming obstacles and setting high goals.
Women's swimming and diving is one of six new intercollegiate sports competing this fall at CSU-Pueblo (in addition to men's cross country, track and field, men's and women's lacrosse). Head Swimming and Diving Coach Brian Pearson has compiled an inaugural recruiting class of 14 women from four states and two foreign countries. One of those recruits, freshman psychology major Leila Zijadic, a 5'11" breaststroker from North Vancouver, British Columbia, Canada, will introduce Beard. Zijadic hails from Argyle Secondary School and the Chena Swim Club. The ThunderWolves will host their first ever home swim meet on October 10.
The Distinguished Speakers Series features eminent national or international speakers who contribute to current thought in social or political activities, in the arts and sciences, or other realms of contemporary significance. The series is an opportunity to learn from scholars, 
politicians, and business people, who can inspire students and community members to think 
critically about current issues, trends, events, knowledge, diversity, and leadership. Events will be co-sponsored by the Office of Student Engagement and Leadership, the Diversity Resource Center, Student Fee Governing Board, and the Office of Student Life.
Upcoming performances for the 2014-15 academic year include:
SEPTEMBER 9
Dr. Juan Andrade, 7 p.m., OUC Ballroom at universities and venues throughout the U.S.
SEPTEMBER 30
Cirque Zuma Zuma, 7 p.m., Hoag Recital Hall
NOVEMBER 19
Su Teatro, 7 p.m., Hoag Recital Hall
DECEMBER 1
Lt. Dan Choi, 7 p.m., OUC Ballroom
Equal Rights
JANUARY 20
Coach Ken Carter, 7 p.m., OUC Ballroom
FEBRUARY 19
Cleo Parker Robinson Dance Troupe, 7 p.m. Hoag Recital Hall
Admission is free to CSU-Pueblo students and the general public. All performances are made possible by activity fees paid by students.  Donations from community attendees will be accepted.
For more information, contact the Office of Student Engagement and Leadership, 719-549-2151.
Colorado State University - Pueblo is a regional, comprehensive university emphasizing professional, career-oriented, and applied programs. Displaying excellence in teaching, celebrating diversity, and engaging in service and outreach, CSU-Pueblo is distinguished by access, opportunity, and the overall quality of services provided to its students.