CSU–Pueblo announces 2014-2015 Distinguished Speaker Series line-up
Release Date: May 09, 2014
Press Release
PUEBLO – The 2014-2015 Distinguished Speakers Series at Colorado State University-Pueblo will feature an Olympic swimmer, a motivational coach, a Latino leader, a gay rights activist, and three dance/acrobatic acts.
The Distinguished Speakers Series features eminent national or international speakers who contribute to current thought in social or political activities, in the arts and sciences, or other realms of contemporary significance. The series is an opportunity to learn from scholars, politicians, and business people, who can inspire students and community members to think critically about current issues, trends, events, knowledge, diversity, and leadership. Events will be co-sponsored by the Office of Student Engagement and Leadership, the Diversity Resource Center, Student Fee Governing Board, and the Office of Student Life.
Admission is free to CSU-Pueblo students and the general public. All performances are made possible by activity fees paid by students.  Donations from community attendees will be accepted.
For more information, contact the Office of Student Engagement and Leadership, 719-549-2151.
AUGUST 28 
Amanda Beard, 7 p.m., Occhiato University Center Ballroom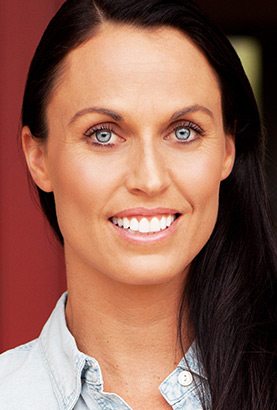 Fourteen-year-old Amanda won silver medals in the 100-meter and 200-meter breaststrokes and gold in the medley relay at her first Olympic appearance at the 1996 Atlanta Olympic Games. She followed that with a bronze medal in the 200-meter breaststroke at the 2000 Sydney Olympics and an individual NCAA National Championship swimming for the University of Arizona in 2001. In 2003, she became the world champion and world record holder in the 200-meter breaststroke. At the Athens Olympic Games in 2004, Amanda won her first individual gold medal in the 200-meter breaststroke and a silver medal in the 200-meter individual medley. She is the winner of eight U.S. titles – three times in both the 200m breaststroke and the 100m breaststroke, plus twice in the 200m individual medley. She now spends much of her time doing appearances for her Olympic Sponsors, speaking engagements for Breast Cancer awareness, and talking with young swimmers throughout the United States about overcoming obstacles and setting high goals.
SEPTEMBER 9
Dr. Juan Andrade, 7 p.m., OUC Ballroom at universities and venues throughout the U.S.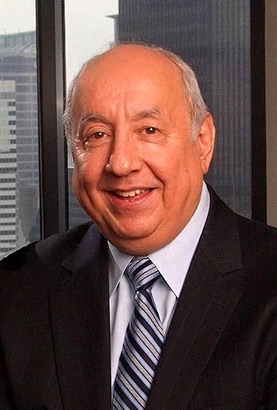 One of the most highly decorated Latino leaders in the nation, Andrade received the Presidential Citizens Medal from President Bill Clinton at the White House for "the performance of exemplary deeds of service for the nation" and "for extraordinary accomplishments in promoting civic participation and leadership development." In 2011, he received the National Ohtli Award, the highest honor presented by the people and government of Mexico for distinguished service to the Mexican and Mexican American community in the United States.  He was a political commentator on ABC for six years in Chicago and WGN radio and a columnist for the Chicago Sun-Times, the only national Latino leader featured regularly as a commentator on English language radio or television and as a columnist in a major publication. He has worked and participated in the democratization of Mexico, Guatemala, Nicaragua, Panama, Colombia, Paraguay, Bolivia, Guyana, Suriname, and Haiti.
SEPTEMBER 30
Cirque Zuma Zuma, 7 p.m., Hoag Recital Hall

Many describe Zuma Zuma as an African-style Cirque du Soleil; such is the standard of the performers and the quality of the show's live musical score. Like Cirque, the talent pool of 120 loyal performers has a family business kind of feel. African Acrobats International, Inc. has established the ultimate African Circus. This show will include performances of all different types of African culture, including South African gumboot dancers, Ethiopian foot table juggling, amazing pole acts, chairs hand stand balance from Tanzania, Gabonese tumblers, contortionists from Ethiopia, and percussionists from Zimbabwe.
NOVEMBER 19
Su Teatro, 7 p.m., Hoag Recital Hall

Su Teatro  began in 1971 as a student-organized theater group at the University of Colorado at Denver. In 1989, Su Teatro purchased the old Elyria School in Northeast Denver and became El Centro Su Teatro, a  multidisciplinary cultural arts center. Twenty-one years later in September, 2010 Su Teatro purchased The Denver Civic Theater at 721 Santa Fe Dr. Over 40 years, Su Teatro has established a national reputation for homegrown productions that speak to the history and experience of Chicanos.  Su Teatro has created more than 15 original full length productions that have toured widely to venues such as New York's Public Theater, The Guadalupe Cultural Arts Center, San Antonio, TX and Plaza de la Raza, Los Angeles, CA.
DECEMBER 1
Lt. Dan Choi, 7 p.m., OUC Ballroom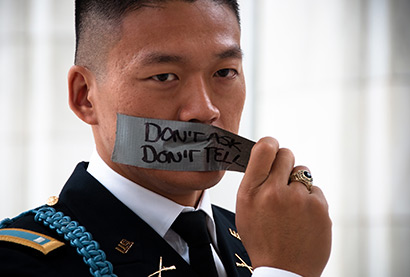 West Point graduate and Iraqi veteran Lt. Dan Choi announced that he was gay on 'The Rachel Maddow Show' on March 19, 2009. Because of three words – "I am gay"– Lt. Choi's life changed forever. Despite his extreme value as an Arabic speaker able to communicate quickly and clearly with the Iraqi people, one month after his announcement Lt. Dan Choi was notified that the Army had begun discharge proceedings against him. After protests, petitions, and hard work, Lt. Choi fought for the eventual repeal of 'Don't Ask, Don't Tell.' Arrested repeatedly in front of the White House during a time when President Barack Obama was unwilling to provide leadership on gay rights legislation, or take presidential action to halt discharges, a small group of protesters continued their activism despite criticism from within the LGBT community. Lt. Choi continues to advocate for full LGBT civil rights and veteran's health. Lt. Choi has appeared frequently on national and international news programs, and serves on the boards of Marriage Equality USA and the American Foundation for Equal Rights.
JANUARY 20
Coach Ken Carter, 7 p.m., OUC Ballroom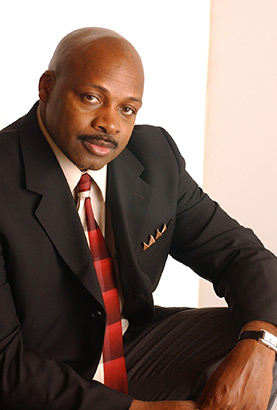 Depicted in a 2005 Paramount film starring Samuel L. Jackson, Coach Ken Carter has been coaching basketball for more than 15 years and inspired and guided numerous young men to reach their highest potential. As head basketball coach for Richmond High School in California from 1997 – 2002, Carter made news by locking out his undefeated varsity basketball team in order to push them to improve their grades. Coach Carter not only closed the Richmond High School gym, but he banned all basketball-related activities and was prepared to cancel the entire season program because 15 of the 45 players were not living up to the classroom achievements they agreed to meet in contracts they signed earlier in the semester. He is the founder and chairman of the Coach Ken Carter Foundation, a non-profit that promotes and provides education, training and mentoring programs for minority youths. He also founded the Coach Carter Impact Academy, designed to enable disadvantaged youth to reach their full academic and life potential. His latest book entitled, Yes Ma'am, No Sir: The 12 Essential Steps for Success in Life, chronicles his personal experiences in life that shaped him to be the man that he is today.
FEBRUARY 19
Cleo Parker Robinson Dance Troupe, 7 p.m. Hoag Recital Hall

Cleo Parker Robinson is founder, executive artistic director and choreographer of the 40+ year-old Denver-based artistic institution, Cleo Parker Robinson Dance.  She leads a professional dance Ensemble, Youth Ensemble, a School of Dance, an International Summer Dance Institute, a 300-seat theatre that bears her name, and a myriad of community outreach programs.
Colorado State University - Pueblo is a regional, comprehensive university emphasizing professional, career-oriented, and applied programs. Displaying excellence in teaching, celebrating diversity, and engaging in service and outreach, CSU-Pueblo is distinguished by access, opportunity, and the overall quality of services provided to its students.