Chicago's famed Second City returns to CSU-Pueblo
Release Date: January 28, 2014
Press Release
PUEBLO –Chicago's legendary comedy theatre The Second City will appear at Colorado State University- Pueblo's Hoag Recital Hall at 7 p.m. on Tuesday, Feb. 4 thanks to the Office of Student Engagement and Leadership
Second City, the world's premier comedy theatre and school of improvisation, specializes in sketch comedy and has been delighting audiences for more than 50 years. The Second City has resident companies in Chicago and Toronto consisting of six actors/writers each and three National Touring Companies with five actors each. Shows consist of short scenes, songs, and improvisations ranging anywhere from 10 seconds to 10 minutes long.
Founded in Chicago in 1959, The Second City has become the premier training ground for the comedy world's best and brightest. Their alumni list reads like a who's who of American comedy, as it includes: Mike Nichols, Elaine May, Alan Arkin, Joan Rivers, Robert Klein, Peter Boyle, Harold Ramis, John Belushi, Dan Aykroyd, Bill Murray, Gilda Radner, George Wendt, Martin Short, John Candy, Bonnie Hunt, Tim Meadows, Chris Farley, Mike Myers, Tina Fey, Steve Carell, Stephen Colbert, Julia Louis-Dreyfus, Horatio Sanz, Ryan Stiles and countless others. The Second City has been called "A Comedy Empire" by the New York Times
No topic or subject matter is off limits for The Second City. If your parents asked you not to speak about it at the dinner table, chances are it will be made fun of in an evening with The Second City. Parental discretion is advised.
The event is free and open to the public. For more information, call the Office of Student Engagement and Leadership at (719) 549-2151.
The Feb. 4 performance will feature members of the Blue Company traveling troupe that includes:
SCOTT MOREHEAD (starting 12/23) originally hails from Iowa which, for the record, is not Idaho or Ohio. You may have seen him in Improv Extravaganza Explosion at the UP Comedy Club, touring with The Second City on the Norwegian Cruise Lines, or in Texas for The Second City Does Dallas, where he gained 10 pounds from BBQ alone. He regularly performs at UP Comedy Club with Improv All-Stars, iO with The Late 90's or anywhere in the country while understudying for The Second City's National Touring Company.
ADAM PEACOCK grew up just outside of Detroit and attended Eastern Michigan University. He was a cast member in the Theatrical The Second City's Got Balls: An Evening Of Sports Comedy in Detroit and most recently was a cast member for the Second City on the NCL Spirit and NCL Pearl. Adam can also be seen performing with Ghostman and Schitck Mahorn.
ASHER PERLMAN is delighted to perform with The Second City. A Wisconsin native, Asher can be seen performing with iO, ComedySportz Chicago, Comedy Partners with Blair Beeken, and ATV Comedy. He is also a contributor to the Second City Network. Past credits include sailing the high seas as a member of The Second City aboard the NCL Epic and performing in the TBS Just For Laughs festival.
LIZ REUSS is excited and honored to be a part of The Second City Touring Company. Originally from Louisville, Ky., Liz is a graduate of The Second City Conservatory Program and a former member of The Second City Training Center House Ensemble. You can also see her around Chicago performing at iO with her team pants dot com and as part of the ensemble at ComedySportz.
MARLENA RODRIGUEZ is a writer, improviser, and stand-up comedian who is thrilled to be working with The Second City Touring Company. She is a Second City Comedy Studies alumni and has worked with Just Great! A Weekly Revue, Paperweight magazine,and The Second City's Urban Twist. Marlena has performed across the country at comedy hubs, such as iO Chicago, The Lincoln Lodge, Stand Up NY, Zanies, The Comedy Studio, The Del Close Marathon, and Boston's Women in Comedy Festival. She can be seen regularly at Double Feature, Chicago's monthly stand-up comedy & short film festival, at The Lincoln Lodge. Marlena was recently named one of 50 Hot Women in Comedy by AfterEllen.com. Follow her at @MarlenaRodrigz
SARAH SHOOK is excited for the opportunity to perform with Second City's Touring Company. She previously performed at Second City with Bench Co and Twisty. You can also catch her at the iO theatre with The Adventurers and the Del Tones, doing sketch with Punam Patel, or performing with her all Female team FANNY.
SCOTT FLORES-DETER (Stage Manager) is excited to be working with Second City. He has been a stage manager in the Chicagoland area for many, many years now. Some of his favorite productions include: Pinkalicious: The Musical (SM- Emerald City Theatre Company), The Nutcracker (SM -Peoria Ballet), and Late Nite Catechism (SM- Nuns4Fun Entertainment).
DANE HALVORSON (Music Director) is thrilled to be joining BlueCo at The Second City. Dane is an actor and piano player who has worked at various Chicago theatres including Chicago Shakespeare Theater, Writers' Theatre, Provision Theater, Strawdog Theatre Company, Route 66 Theatre and the iO Theater. A graduate of the CCPA at Roosevelt University Dane comes from Big Sky country and now calls Chicago home.
ANTHONY LEBLANC (Director) is from Beaumont, TX. He performed with Boxaganga while obtaining a Computer Science and Physics BS at Loyola University New Orleans. An original member of DSI: The Beatbox, He wrote two Second City Chicago Main Stage Reviews; America: All Better and Taming of the Flu. He hopes that Second City helps him one day realize his dream of working for NASA, programming A.I. computer systems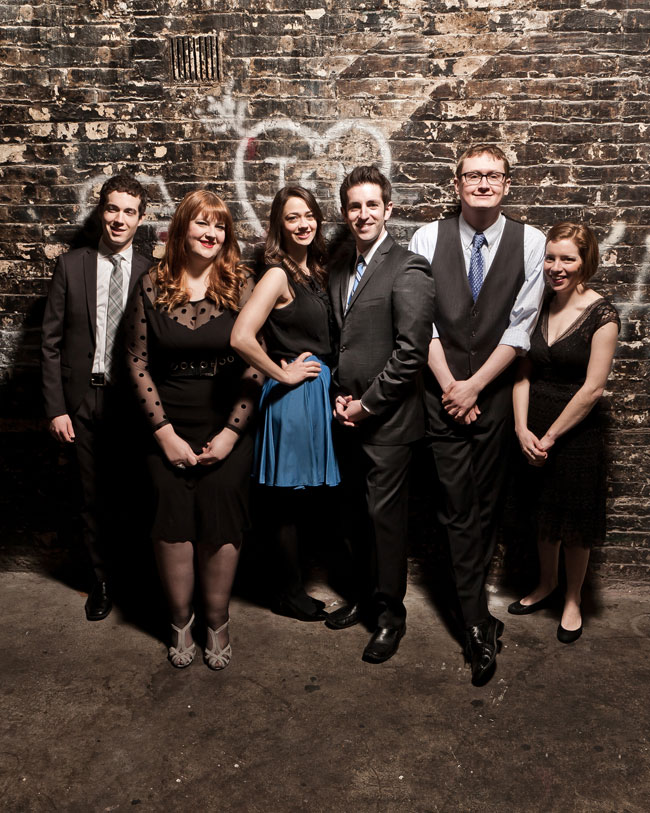 Colorado State University - Pueblo is a regional, comprehensive university emphasizing professional, career-oriented, and applied programs. Displaying excellence in teaching, celebrating diversity, and engaging in service and outreach, CSU-Pueblo is distinguished by access, opportunity, and the overall quality of services provided to its students.