Writing Room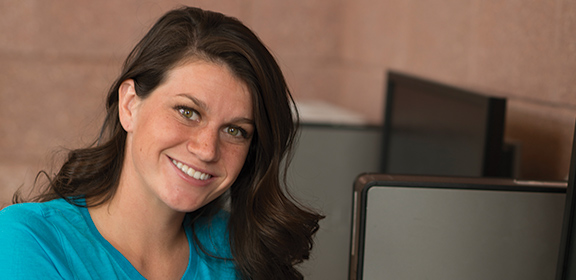 Summer 2020 Services
During the Sumer 2020 sessions, the Writing Room will offer the following completely online services:
Live drop-in tutoring via Discord: Join us in the Writing Room's Discord server during our regular business hours (Monday through Thursday 10:00am-5:00pm). Create a name for yourself, and then say hi! Chime in with a request to chat with a tutor about piece of writing you're working on, and a tutor will contact you to initiate a personal interaction.
Access Drop-In Writing Room Tutoring 
Email-based feedback via our Online Writing Lab (OWL): Submit a short piece of writing to us through the OWL, and a tutor will send it back to you in a couple of working days with comments, suggestions, and feedback in the margin of your paper.
Access the Online Writing Lab (OWL) 
If you have any further questions about either of these methods of supporting you, just email Chad Pickering, director of the Writing Room, at chad.pickering@csupueblo.edu.
 Want to talk about your writing? Need some help with an essay you're working on? Looking for feedback on a research paper, a creative work, a scholarship essay, or any other kind of writing? The Writing Room is here for you!
The Writing Room is where you and a tutor can engage in a collaborative discussion about your writing and ways to improve it—by talking about matters like focus, development, organization, sentence structure, punctuation, and citation format (MLA, APA, Chicago, etc.).
It doesn't't matter what kind of writing project you're working on or where in the writing process you happen to be. Whether you're just getting started and exploring your ideas or revising a draft and polishing your sentence style, our tutors are here to provide individualized support, feedback, and suggestions.
We're open Monday through Friday, from 8:00AM to 5:00PM, and are located in LARC 251. Come see us today!
Two Ways of Helping You:
Face-to-face, one-on-one sessions. Come visit us in LARC 251! Just walk in, or schedule an appointment in advance. Call 549-2901 to schedule appointments over the phone.

Online sessions. Visit the Online Writing Lab (OWL) to receive online, email-based tutoring.
Our Tutors:
The Writing Room tutors are friendly CSU-Pueblo undergraduate students who have done well in composition courses, have been recommended by professors, and come from a variety of majors and disciplines. They are trained to assist you with any writing assignment you might be working on.     
For a Productive Session:
To maximize the benefits of talking with a Writing Room tutor, you'll want to arrive at the session with any written instructions for your assignment (provided by your professor) as well as specific questions you'd like to raise with your tutor. The more your tutor knows about your assignment's requirements and expectations, the better able your tutor will be to provide focused feedback and support. In addition, your specific questions or concerns will further help to focus your session.
Our Mission Statement:
The Writing Room collaboratively assists student writers at all levels and in all disciplines with learning more about their writing through individualized instruction from peer tutors. Its mission is to help CSU-Pueblo students become more confident and more proficient writers who can better meet the conceptual, rhetorical, and stylistic demands of composing all types of texts in academic, professional, and creative settings.
For More Information :
Chad Pickering
Director of the Writing Room
Phone: 719.549.2756 
E-mail: chad.pickering@csupueblo.edu