Dr. Gail Mackin Named CSU Pueblo Provost and Executive Vice President of Academic Affairs
Release Date: April 25, 2023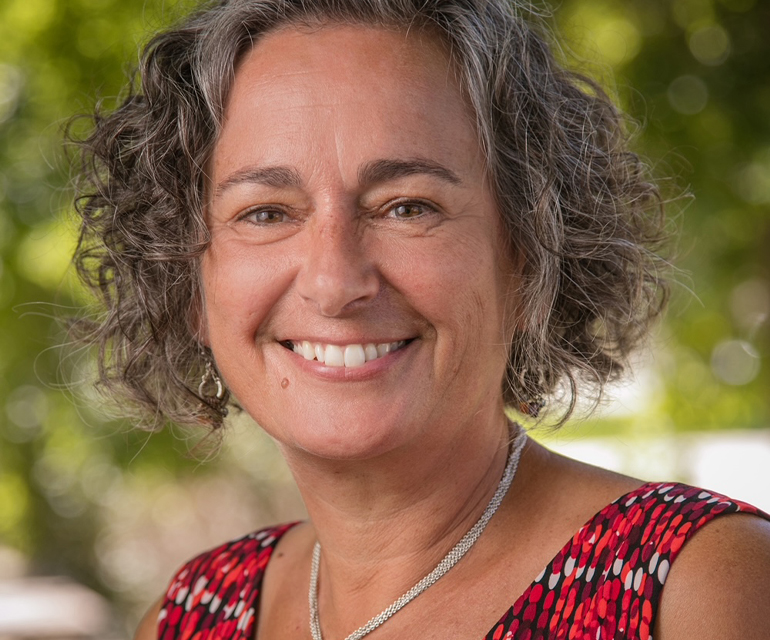 PUEBLO, CO - Colorado State University Pueblo has named Dr. Gail Mackin as provost and executive vice president of academic affairs. She will begin her duties on August 1, 2023. Dr. Mackin has served in the Office of the Provost at Central Washington University since 2017. 
As provost, Dr. Mackin will work alongside CSU Pueblo's president and members of the cabinet to continue to execute and implement a bold vision for academics, including a revitalization of the curriculum, improved university performance in enrollment, retention, completion, and increased career placement for students, with a goal to establish CSU Pueblo as a premier learning organization that is prepared to meet the needs of the state of Colorado, the southern Colorado region, and the CSU System.
The search for CSU Pueblo's next provost and executive vice president was chaired by Dr. Donna Souder Hodge, Vice President of Operations and Advancement. Members of the search and screen committee included Dr. Dave Lehmpuhl, Lisa Chavez, Dr. Kristyn White Davis, Dr. Derek Lopez, Dr. Katie Edwards, Dr. Justin Holman, Dr. MD Islam, Dr. Margie Massey, and Dr. Kevin Van Winkle. Four finalists participated in on-campus interviews, which included open presentations, committee interviews, and a faculty-hosted reception for each. Dr. Chad Kinney, professor of Chemistry and former executive director of the Institute of Cannabis Research, has served as interim provost since July 1, 2022.
"I am grateful for the time and commitment the search committee dedicated to this long and complex process. But most importantly, I want to share my sincere thanks to Dr. Kinney for his unwavering stewardship of academic affairs this past year. Dr. Mackin will step in to lead well-prepared colleagues across academic affairs – thanks to Dr. Kinney's leadership," CSU Pueblo President, Timothy Mottet stated.
Mackin received her BS in Mathematics and Physics from Keene State College and her MS and Ph.D. in Mathematics from Virginia Polytechnic Institute and State University.  Mackin has taught at several comprehensive universities, the most recent being Northern Kentucky University (NKU) where she spent 16 years as a member of the Department of Mathematics and Statistics. During this time, she taught a vast range of entry-level and upper-level mathematics courses including an interdisciplinary bio-mathematics modeling course, co-taught with a peer from the Department of Biological Sciences. She also mentored more than 50 students in undergraduate research and for the international COMAP mathematical modeling competition.
According to Mackin, "Colorado State University Pueblo has been on my radar for many years. This campus serves as an example of a stellar Hispanic Serving Institution, committed to the mission and ideals of equity and inclusion I value as an educator. CSU Pueblo provides all students access to high-impact practices which are known to strengthen academic success and launch fruitful careers. I am proud to become a member of the CSU Pueblo campus community and join this important work."
An applied mathematician, Mackin focused her research on mathematical modeling in disciplines including continuum mechanics, ecology, and geology. Her interdisciplinary collaborations with local, national, and international colleagues afforded her opportunities to participate in fieldwork on the sedimentary source, transport, and storage in South Africa and to introduce undergraduate students to mark and recapture techniques to determine the effects of fishing reserves within the reef systems of Belize. Mackin was recognized by the Mathematical Association of America Kentucky Section with the Distinguished College or University Mathematics Teacher of the Year award.
"Dr. Mackin brings a wealth of experience to the office of the provost. Her commitment to students and faculty was impressive, and her experience as a teacher-scholar, interdisciplinary researcher, and experienced vice provost, dean, and chair will ensure our academic mission has an empathetic and bold advocate across the university, at the CSU System, and with state officials," Mottet said.
While at NKU, Mackin served in many capacities including senior associate dean for the College of Arts and Sciences, College of Arts & Sciences faculty senate member at large, interim chair of the Department of Mathematics and Statistics, and director and PI of Project SOAR, a National Science Foundation funded scholarship program for STEM majors with financial need. While teaching, learning, and student success were always a high priority for Mackin, it was while mentoring more than 40 SOAR students over five years that she developed a deep commitment to access and equity in higher education.
As the senior member of the provost's leadership team at Central Washington University, Mackin provided vision, support, and direction for strategic planning, budgeting, new academic building projects, and special initiatives in support of faculty and staff professional development and student success for the Division of Academic Affairs. She accepted additional leadership duties in her capacity as vice provost, serving as interim dean of the College of Education & Professional Studies and interim dean of the School of Graduate Studies and Research.
"I am thrilled to join the Pueblo community and work with the dedicated faculty and staff to afford our students, and the southern Colorado region, excellent teaching and learning opportunities that advance the mission and vision of the University. I am excited to develop relationships and partnerships for Academic Affairs, within university divisions, and across the state of Colorado," Mackin shared.
Dr. Mackin takes enormous pride in successfully launching her two children, Hannah and Jack, and she now lives with two feisty, but affectionate, cats. She spends her free time socializing with friends, hiking, skiing, and playing tennis.