Colorado Southern Regional Science Olympiad Tournament welcomes 600 STEM students to campus Saturday
Release Date: February 16, 2023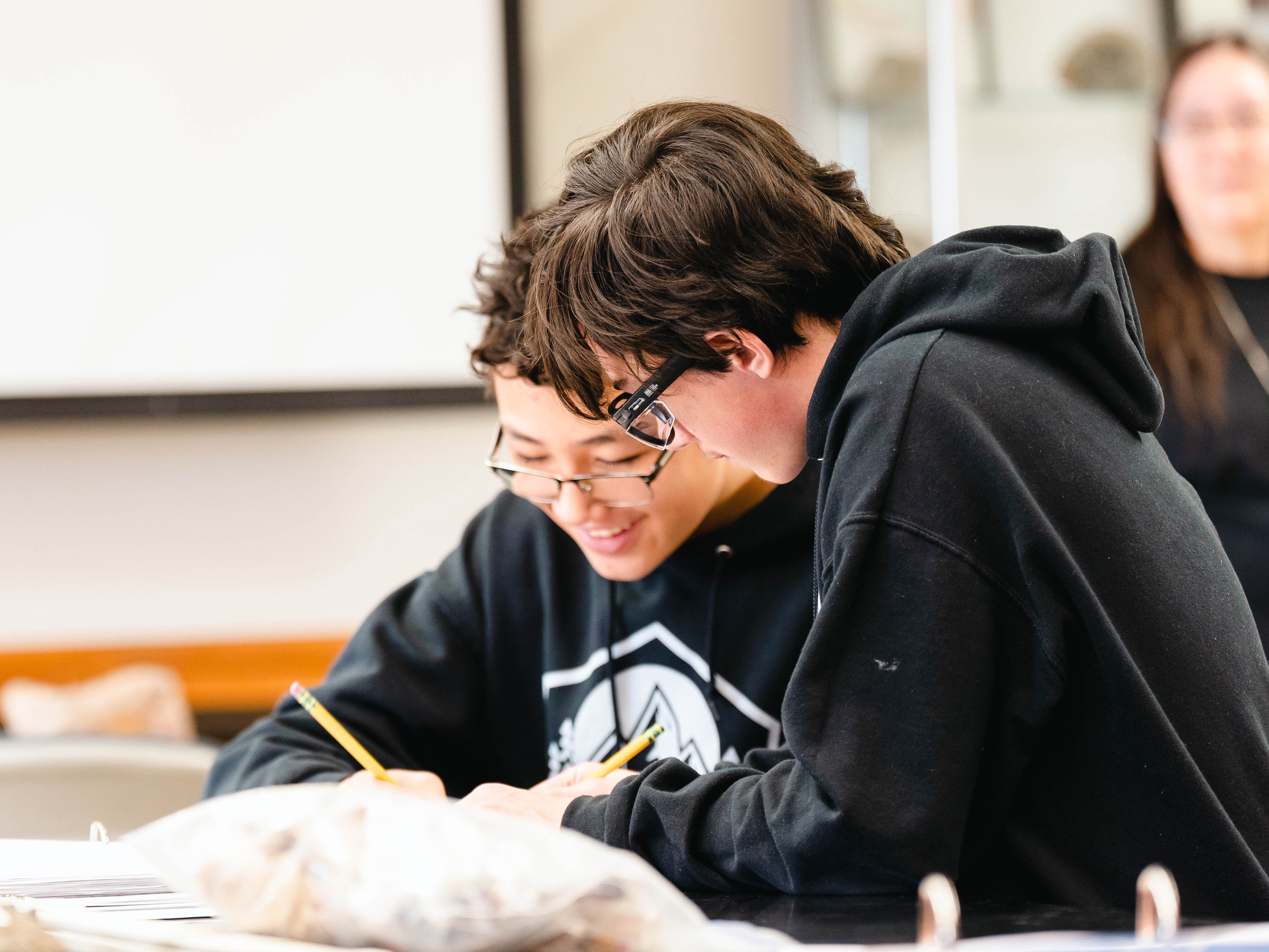 The Colorado Southern Regional Science Olympiad Tournament is set for Saturday, February 18 at CSU Pueblo. The rigorous STEM-based competition welcomes more than 600 middle and high school students across Colorado to campus.  This one-day tournament features 46 STEM competitions, facilitated by a team of 50 STEM faculty, staff, and community professionals. Competitions range from crime busting and forensics to remote sensing and device testing. Spectator events held at Massari Arena are free and open to the public.
"Facilitating Science Olympiad at CSU Pueblo is such an incredible opportunity for our campus to give back to the Southern Colorado K-12 community. It brings such joy to see so many kids on campus, running around, and giving their all in these STEM competitions," said Abby Davidson, Director of the Colorado Southern Regional Science Olympiad, and Director of Hispanic Serving Institution (HSI) STEM Grants, and Director of Tutoring and Student Academic Support at Colorado State University Pueblo. "I'd encourage anyone interested in learning more about the Science Olympiad to come check it out on Saturday," Davidson said. "You are welcome to walk around and check out the open-door competitions."
The Science Olympiad tournament will include 45 teams of up to 15 student competitors representing 23 middle schools and 22 high schools throughout Colorado. Competitions are held from 9 a.m. to 3 p.m. on Saturday, February 18.  An awards ceremony immediately follows the competition at 4 p.m. on campus at Massari Arena. Winners advance to the State Tournament at the University of Colorado at Colorado Springs in Colorado Springs. The top middle school team and top high school team in Colorado move on to represent the state to compete at the National Tournament. Local schools and teachers are encouraged to attend and consider forming a Science Olympiad team for future competitions. Support opportunities exist from CSU Pueblo Division of Extended Studies to create new teams in Southern Colorado.
The university has hosted the tournament since 2015. The annual event brings more than 100 CSU Pueblo student volunteers together. "We are delighted to host this event on campus to showcase the talent and technical abilities of middle and high school students across the state," CSU Pueblo President Timothy Mottet said. "STEM continues to play an important role in society and the work STEM students accomplish today will impact our tomorrow. CSU Pueblo is honored to support this work."
While the majority of teams competing will be from out of town, Pueblo will be represented by teams from Centennial High School, Connect Middle School, Corwin International Magnet School, Beulah School of Natural Sciences, and Villa Bella Expeditionary School.
"Science Olympiad provides a unique opportunity to bring together current and future STEM students to campus," Vice President of Enrollment Management and Extended Studies Dr. Kristyn White Davis said. "Our student and faculty volunteers are excited to see the demonstrations and projects at this year's competition. The future of STEM will be on display at CSU Pueblo on Saturday."
In addition to heavy representation of Science, Technology, Engineering, and Mathematics (STEM) faculty from CSU Pueblo and the U.S. Air Force Academy, many community and state governmental agencies will have their STEM professionals represented, including the Pueblo Chemical Depot, the National Weather Service, and the United States Geological Survey.
All of the events focus on STEM content-based competitions, in collaboration with the Mentoring, Access, and Platforms in STEM (MAPS) Grant. The goal of the MAPS Program is to increase STEM student success, with emphasis on supporting underrepresented, low-income, and first generation students. To increase STEM student success, the MAPS Grant provides high impact programming for students focused on paid research experiences available on campus and in the community through the STEM Foundry, expanded mental health and wellness support through the Center for STEM Support, support and mentorship for STEM transfer students through the SoCO STEM Consortium, STEM tutoring support via the Science Learning Center, and STEM community engagement via Science Olympiad and other engagement opportunities.
Select competitions are open to fans and spectators. To learn more about attending Colorado Southern Regional Science Olympiad Tournament, contact Tournament Director Abby Davidson at abby.davidson@csupueblo.edu.