Spring 2022 Semester Open Convocation Week with Keynote Speaker, Brandon Busteed
Release Date: January 07, 2022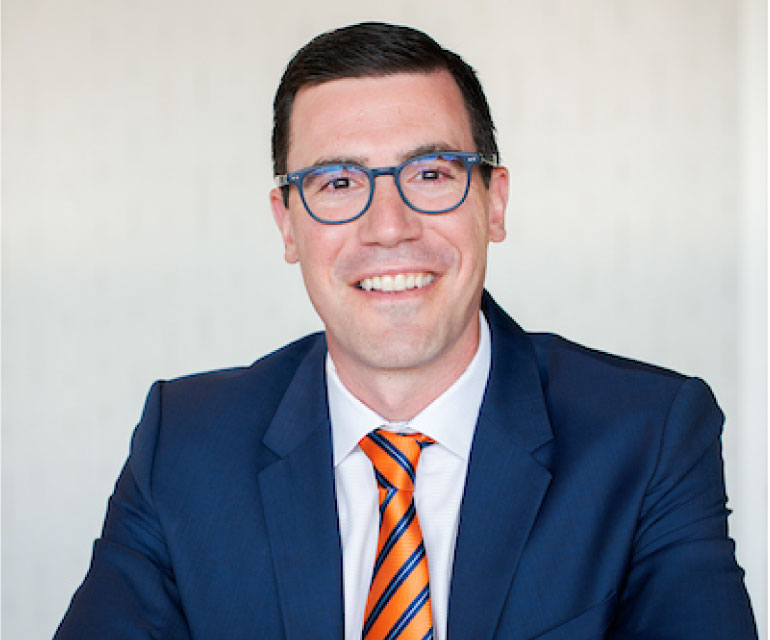 PUEBLO—Colorado State University Pueblo begins the new academic semester with spring convocation for faculty and staff the week of Jan. 10-14, 2022. This semester's convocation week titled "Partnerships: Collaboration, Innovation, and the Future of Higher Education," focuses on new opportunities for interdisciplinary academic and community partnerships.
Brandon Busteed, chief partnership officer and global head of Learn-Work Innovation at Kaplan, is this year's opening session keynote speaker. He will speak on "The Merger of Learning and Work." Busteed is an internationally known speaker and author on education policy who has written frequently for The Chronicle of Higher Education, Trusteeship magazine, The Huffington Post, Fast Company and other publications. Busteed's work has been featured in The New York Times, The Wall Street Journal, The Washington Post and USA Today. He has appeared on NPR and the "Today" show, among others.
Busteed will join CSU Pueblo president, Timothy Mottet, during the keynote address Monday, Jan. 10. Campus will be closed from 8 a.m. to 10:30 a.m. for this professional development opportunity for all employees. The session, a Zoom Webinar, is free and open to the public, and can be accessed at https://csupueblo.zoom.us/j/95165336650.
 "Brandon Busteed is nationally recognized for expertise and research on educational entrepreneurialism, student success and workforce development," said Mottet. "I'm incredibly excited to hear his message, and I welcome the opportunity to engage our community in a robust discussion about academic creativity and the ways we serve our students and our community."
Formally the executive director of education and workforce development at Gallup, Busteed's career spans a range of important work in education as an educational entrepreneur, speaker, writer and university trustee. He currently serves on the boards of the Business-Higher Ed Forum and the American Association of Colleges and Universities.

"I'm thrilled to have a chance to engage with the community at CSU Pueblo on an important topic that I know the institution is deeply engaged in addressing preparing work-ready, highly-successful graduates," Busteed said.
In addition to the opening session and keynote address, CSU Pueblo faculty and staff will spend the week engaged in academic affairs sessions, student success planning, department and college specific meetings, and more. For a complete agenda of spring convocation, visit the online program.
Busteed's virtual visit to CSU Pueblo is underwritten by Title V Hispanic Serving Institution Initiatives funding under the direction of the Office of Operations and Advancement.
CSU Pueblo begins the academic semester on Monday, January 17. Registration for all classes will remain open through January 21.