Men's Soccer falls to Franklin Pierce at the NCAA Division II Championship
Release Date: December 04, 2022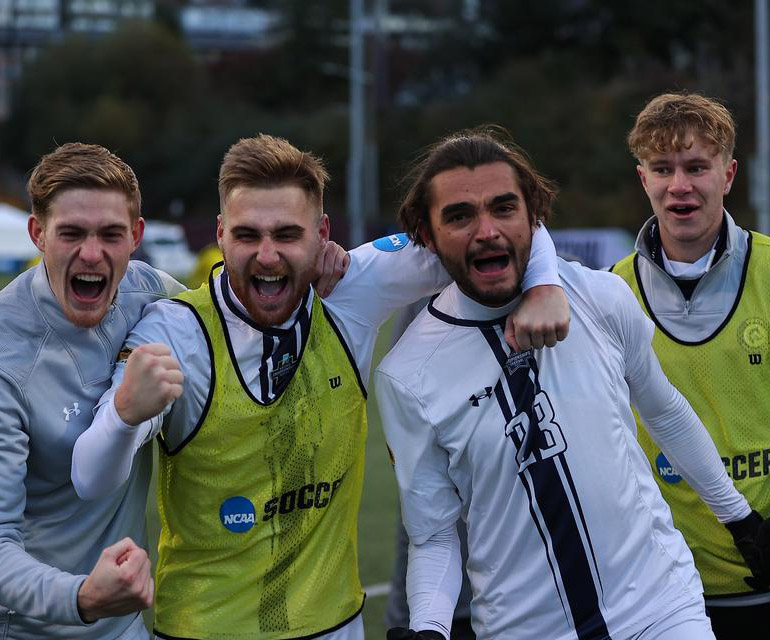 Pueblo - The historic run for the CSU Pueblo Men's Soccer team ends in Seattle with a final score of 2-0 in favor of the Ravens, giving the Pack their fourth and final loss.
The Pack had seven shots and two shots on goal by Gabriel Campo and Mario Sandoval. Goalie Nils Roth had two saves.
"Win or lose, we are always proud of the way our student athletes compete on and off the field," Vice President of Strategic Partnerships and Athletic Director, Dr. Paul Plinske said. "This is the furthest our program has gone, and this lays a great foundation for Coach Twelvetrees and his team to build upon and we expect to see them make a third appearance in the NCAA Division II Tournament next year."
The ThunderWolves season ends with a record of 19-4-2. Their journey to the championship match began by hosting the second round of the NCAA Division II Tournament where they defeated Cal Poly Pomona. The streak continued with another win against St. Mary's, who handed them their second loss of the season earlier in September. The team continued their march and triumphed over the Northwest Nazarenes at the Regional Final in Texas, punching their ticket to Seattle where they dominated Barry University in the Final Four.
"This team reflects what we hope every student athlete at CSU Pueblo can experience. Although it isn't the outcome we had hoped for, our men's soccer team serve as inspiration to all student athletes and make us prouder as a Pack," President Timothy Mottet said.
"I am confident that this team, under the leadership of Dr. Paul Plinske, Coach Twelvetrees and his staff, will earn a championship title in the near future. We are proud of the team, and that while feeling intense emotion, they held their heads high, were composed, applauded the other team, & demonstrated incredible professionalism. We are proud of what they have accomplished this season & for the men they are."
The Pack have had a record-breaking season out-shooting their competitors with a shots-on-goal average of 158-310 compared to 67-155. The team had an appearance at the NCAA Tournament in 2021 where they lost in the second round. This is Coach Twelvetree's third season with the ThunderWolves. He accepted the position in April 2020 bringing a head coaching record of 239-63-15 and a 77 percent winning average.