CSUP Vocal Music Program Takes Off Under New Leadership
Release Date: November 30, 2022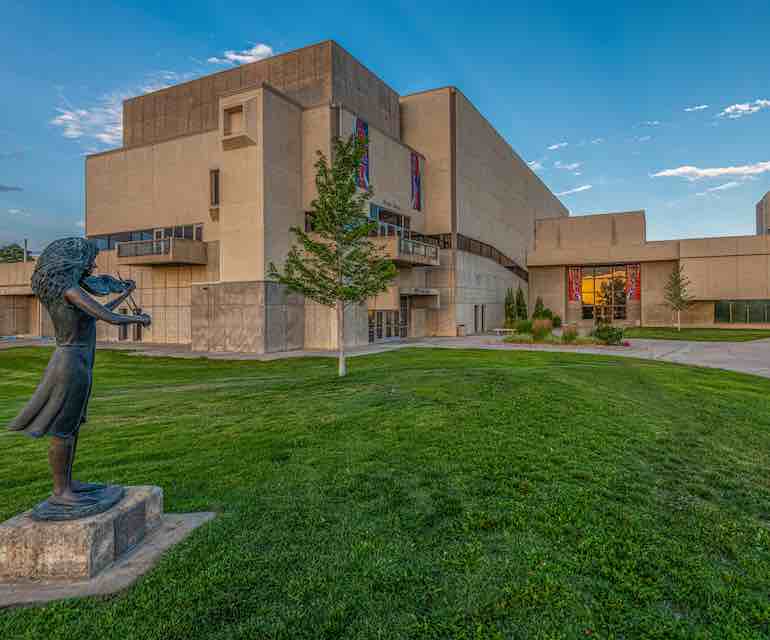 PUEBLO – CSUP's vocal music department welcomes Dr. Jennifer Bruton to campus this fall. Her arrival brings a flurry of upcoming activity and exciting potential.
The department was proud to play host to an Honor Choir Festival performance on November 19, which included 120 students, from sixteen local high schools. The students participated and performed at Hoag Hall, under the direction of Dr. Bruton.
The university's Chamber Ensemble, also directed by Dr. Bruton will be performing on December 7, at 7 p.m. at Hoag Recital Hall. This will be followed by the Jazz Ensemble concert on December 8, at 7 p.m., also at Hoag Recital Hall. The performance, directed by her colleague Dr. Van Gilder, will incorporate both vocal and instrumental performances by the CSU Pueblo Jazz Band, Jazz Ensemble, and Centennial High School's Jazz Band.
A recital, being put on by NAfME, is being held on December 2, at 6 p.m., in Hoag Recital Hall. NAfME (National Association for Music Education), is a student-run organization, for those that are pursuing a degree, or career, in music education.
Some additional enhancements that Dr. Bruton is hoping to bring to the department, include a spring musical production, and a newly renovated venue, created for smaller-scale productions, including opportunities for digital influences.
Dr. Bruton, a Chicago native, has over 23 years of experience directing various levels and types of choirs. Her experience as a vocalist, musical theater, and opera performer, along with her degrees in Music Marketing, Vocal Performance and Pedagogy, and Conducting make her the perfect fit for CSU Pueblo.