CSU Pueblo Partners with the Center for American Values to Host the Fourth Annual Food Distribution Event
Release Date: November 09, 2022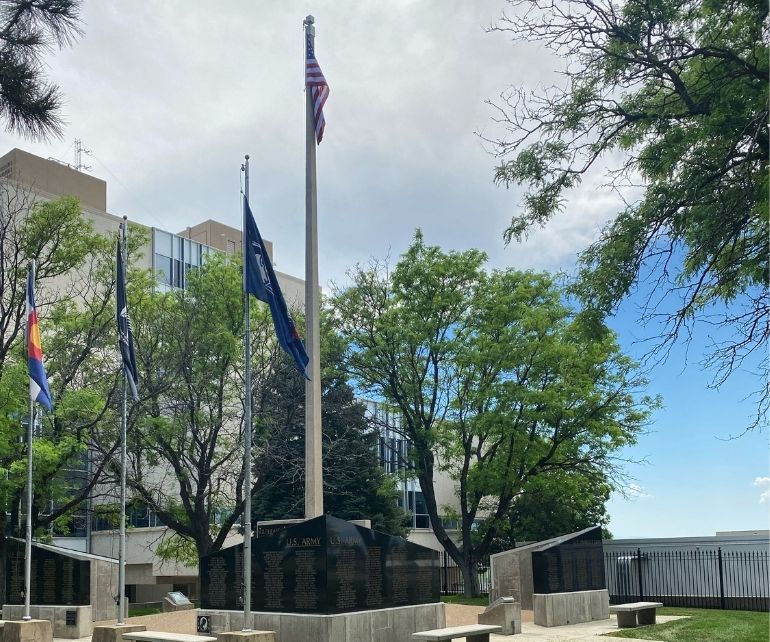 PUEBLO – The annual Southern Colorado Food Distribution is set for Saturday at the CSU Pueblo campus from 10 a.m. until 2 p.m. in the parking lot located next to the Math Building. A brief ceremony kicks-off the event at 9:30 a.m. 
"I know that there is food scarcity among our veterans. Often, our veterans are overlooked or they don't know how to reach out and ask for help. We are grateful that other organizations take the lead to make sure that they're taken care of," said Tanya Quintana, Program Director at the Center for American Values. "We're the organizers, the stewards to pass it forward. The organizations that pick up are equally important, because they personally deliver those items to the veterans. Even with all the COVID impacts, it's good that we can still move forward in providing food to our veterans." 
Care and Share is the lead partner providing fresh produce including fruits, vegetables, meat, pastries, supplies and hygiene products donated from area businesses. Local non-profit agencies from Otero, Bent, Conejos, Custer and Las Animas counties receive vouchers and are then able to pick up food and hygiene products at this event and distribute the care packages to local veterans in their respective communities.  Feed the Children, Humana, Xcel Energy are also co-sponsors of the event.
Students from CSU Pueblo and Pueblo Community College also received vouchers for Saturday's event. "For me, it's important to have an opportunity to not only give to our students who we know have food insecurities, but it's an opportunity to give back to the community as well to ensure that they have food," said Laura Barela, Director of the Military and Veteran Success Center at CSU Pueblo. "It's nice as a campus community to get together and give back, it's always important."
The Military and Veteran Success Center at CSU Pueblo coordinates the volunteers and assistants that prepare care packages. Each bundle consists of two weeks' worth of food, toiletries and personal care items. Various service partners pick up the items and ensure they are delivered to more than 800 veterans living in communities throughout Southern Colorado.