Colorado State University Pueblo Celebrates National Hispanic Serving Institutions Week Monday, Sept. 12 through 18
Release Date: September 07, 2022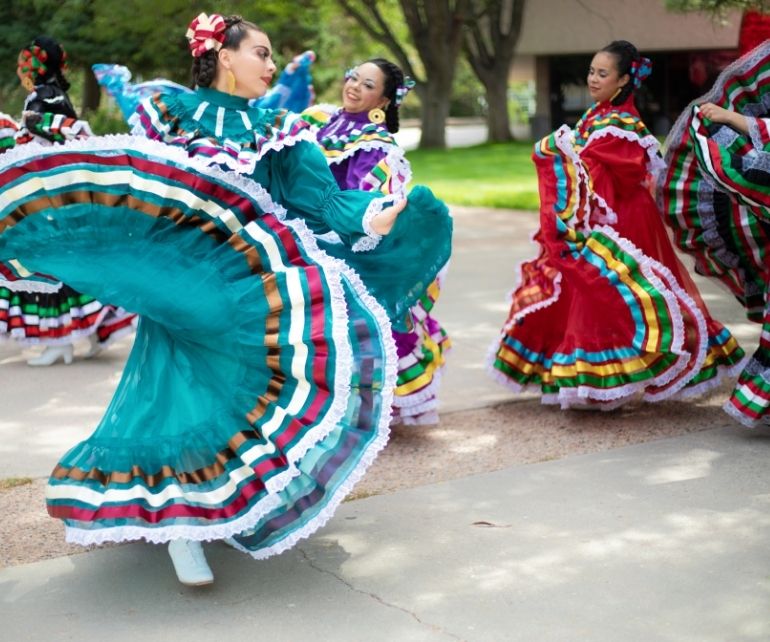 PUEBLO—Colorado State University Pueblo will celebrate National Hispanic Serving Institutions (HSI) Week Sept. 12 through 18 with programming, performances and speakers throughout the week. HSI Week opens Hispanic Heritage Month, Sept. 15 through Oct. 15, which takes place as CSU Pueblo honors 51 years of Chicano Studies Programs at the Belmont campus.
As a 15-year HSI, CSU Pueblo works to support students of diverse backgrounds and help with the accessibility and affordability of higher education learning. HSI Week is just one way the university is working to support and celebrate its campus and the greater community.
"Hispanic Serving Institutions week at CSU Pueblo is an informative, fun-filled week where we celebrate culture, elevate the importance of educational equity, and learn about the history of our region," said Associate Vice President of Operations and Advancement Derek Lopez.
On Tuesday, Sept. 13 in the Ochiatto Student Center (OSC) Ballroom, there will be an HSI Diversity, Equity, and Inclusion event with keynote speaker, Robert Montoya, Ph.D., Chief Educational Equity Officer at the Colorado Department of Higher Education, presenting at 12:30 p.m. The event includes lunch, and a performance by CSU Pueblo's Ballet Folklorico prior to the keynote speaker at 12 p.m. 
Wednesday, Sept. 14 at 11:30 a.m. Dr. Victoria Obregon, Ph.D., Assistant Director of College Assistance Migrant Program and Inclusive Excellence, leads Storytelling Through Art with a step-by-step presentation titled Build Your Own Nicho. The event requires registration.
Thursday, Sept. 15 Irene Blea, Ph.D., will speak on Chicano Studies in Colorado from 5:30-8 p.m. in the OSC Ballroom. Dinner will be served, and CSU Pueblo's Ballet Folklorico will perform at 5:30 p.m. with Blea speaking at 6 p.m.
Friday, Sept. 16 a 36ers Club event with keynote speaker Patricia Trujillo, Ph.D. The event will take place 12-1 p.m. in the OSC Ballroom.
To close off the week of events, the university will host Carmen DeLeon, performing at the annual Packfest, Friday Sept. 16 in the GCB (General Classroom Building) Amphitheater.
"CSU Pueblo is honored to be a federally designated HSI," said Lopez. "We endeavor to provide educational access to our community and are proud to serve our diverse student body." "We at CSU Pueblo believe that higher education should be accessible to everyone," said Lopez.
CSU Pueblo became a designated HSI in 2007 and currently has a Hispanic student population of 34 percent. CSU Pueblo joins the Hispanic Association of Colleges and Universities (HACU) to celebrate HSI Week as part of the campus-wide commitment to diversity, equity, inclusion, and access and affordability to higher education in southern Colorado and beyond.
To view a pdf of next week's events, click here. For more information on HSI week and events contact Derek Lopez, Associate Vice President of Operations and Advancement, at derek.lopez@csupueblo.edu.