CSU Pueblo Names Dr. Steve Norman as Dean of HSB
Release Date: May 24, 2022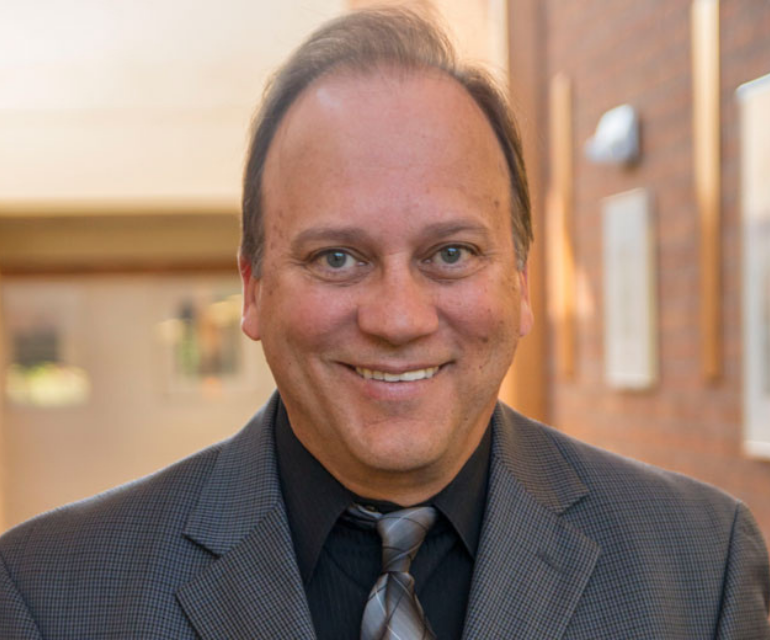 Pueblo— Steve Norman, Ph.D., returns to Colorado State University Pueblo in his new role as Dean of the Hasan School of Business (HSB).
"We are excited to have recruited Dr. Norman to lead the HSB. Dr. Norman is an accomplished leader who also knows CSU Pueblo well," said Provost and Executive Vice President for Academic Affairs Mohamed Abdelrahman. "I am sure HSB faculty and staff will continue their successful path of excellence and collaboration internally and externally under Dr. Norman's leadership."
In his new position, Norman will provide leadership to HSB by communicating policies and procedures to faculty and staff, overseeing and approving the development of course schedules and assignments, and developing, tracking and maintaining HSB budgets. Norman will also be responsible for collaborative efforts between HSB and other colleges and departments.
"I will work hard to create a supportive, collegial, and inclusive environment that supports diversity, personal and professional growth for our students, our faculty, our staff, and the community of Pueblo," said Norman. "I will also work hard to help grow our student body both in quantity and quality to help develop successful business professionals and will help CSU Pueblo and the Hasan School of Business create innovative programs that serve a broader market."
Norman served as a tenured professor at CSU Pueblo and Colorado Mesa University. He previously served as a business professor at CSU Pueblo for eight years before accepting the position as Head of the Business School for Colorado Mesa University in 2016. He brings over twenty years of business experience and twenty years of academic knowledge to his role as Dean.
Norman received his master's degree in management information systems from the University of Colorado Colorado Springs. He went on to earn his doctorate in organizational behavior and leadership from the University of Nebraska- Lincoln.
Norman has authored or contributed to 21 peer-reviewed journal articles and has seven more articles in development. In 2009, Norman received the Outstanding Paper Award from the Emerald Literati Network for his publication in the Leadership & Organizational Development Journal.
Norman grew up in Security, CO, and says he and his wife, Carol, are very proud to live in Pueblo, where they will be active community members. "I appreciate the opportunity to serve all of our constituents in the role of Dean and will work hard to support our relationships in the community for mutual benefit," said Norman. "Our future is bright and filled with tremendous opportunity!"