MSW Program at Colorado State University Pueblo Formally Accredited through 2030
Release Date: April 29, 2022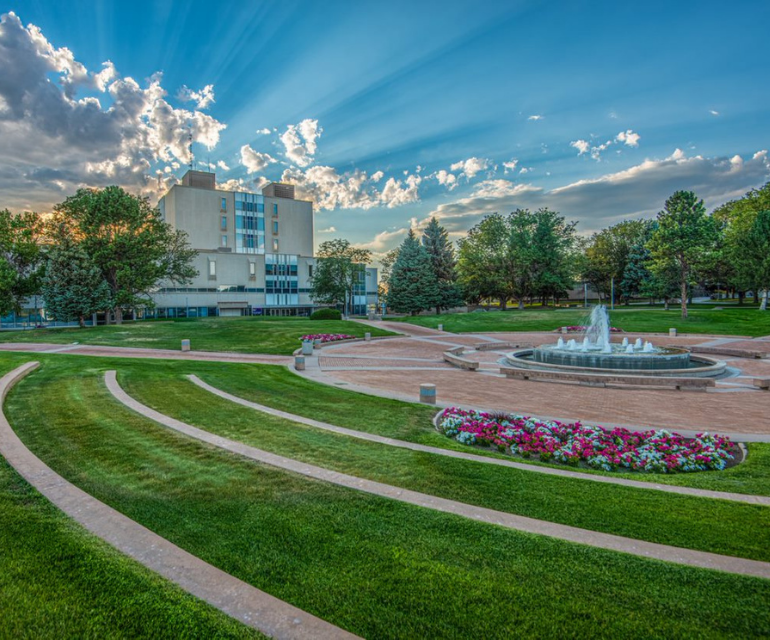 Pueblo— After three years of candidacy, the Master of Social Work (MSW) program at Colorado State University Pueblo announced its formal accreditation by the Council of Social Work Education. The MSW program is now affirmed through 2030 when the reaffirmation cycle ends.
"We are proud of the accreditation of the MSW program. This accreditation reflects an enormous amount of work by the faculty and students to develop and continuously improve the program," said Provost and Vice President of Academic Affairs Mohamed Abdelrahman. "It also reflects the vision of CSU Pueblo to become the people's university of the Southwest United States. The program prepares graduates who can serve the most vulnerable, promote social justice and advocate for social conditions that can help fulfill basic human needs."
This accreditation comes after a community needs assessment in 2015 determined that an MSW program would benefit the campus. The program entered candidacy in 2019, ensuring all program graduates since Fall 2019 are covered under the recently obtained accreditation.
After three years, the Council on Accreditation met in February to review all materials and collected information. The council reviewed the department during annual site visits to receive accreditation. These were necessary to review benchmark documents, meet with students, and certify that standards for the status were being met.
"We are very proud of the efforts of our faculty, students, and administrators in helping the program achieve accreditation. The faculty worked tirelessly on our accreditation documents and curriculum," said Arlene Reilly-Sandoval, chair of the social work department. "Students met with accreditation visitors every year. Administrators made time in their schedule for the yearly accreditation visits and provided much need support and resources to help us achieve this goal."
Currently, Daniel McFadden, CSU Pueblo alum and professor in the social work department, is serving as the MSW coordinator. McFadden is a military veteran who served active duty during the Iraq War. He graduated from CSU Pueblo with his Bachelor of Social Work degree and earned his MSW through Newman University. 
According to McFadden, the MSW program has two entry options, Generalist and Specialized, with Advanced Standing available under certain circumstances. "Advanced Standing is available to BSW graduates who have matriculated from a CSWE-accredited BSW program, have a 3.0 GPA, and 120 paid or volunteer work experience hours in the last five years," said McFadden. "The program has a Generalist focus, which allows graduates to work in a variety of system levels with individuals, families, groups, organizations, community and larger social policy."
The Specialized admission route allows students directly into the MSW program once a student has earned an accredited Bachelor of Social Work degree. The Generalist route provides admission into the program to anyone with an undergraduate degree in any social work-related field. Courses for the program are available online or in a hybrid format with on-campus instruction.
"Pueblo and the surrounding community are now poised to benefit from competent and ethical master's level social workers to provide services to individuals, families, groups, agencies, communities, and social policy," said Reilly-Sandoval.
The application deadline for the MSW program is Feb. 1 of each year. However, the program is currently accepting late applications through June 1, 2022. Students interested in the MSW program should contact Daniel McFadden at daniel.mcfadden@csupueblo.edu.