Colorado State University Pueblo Celebrates Launch of Center for Integrated Health and Human Inquiry
Release Date: March 28, 2022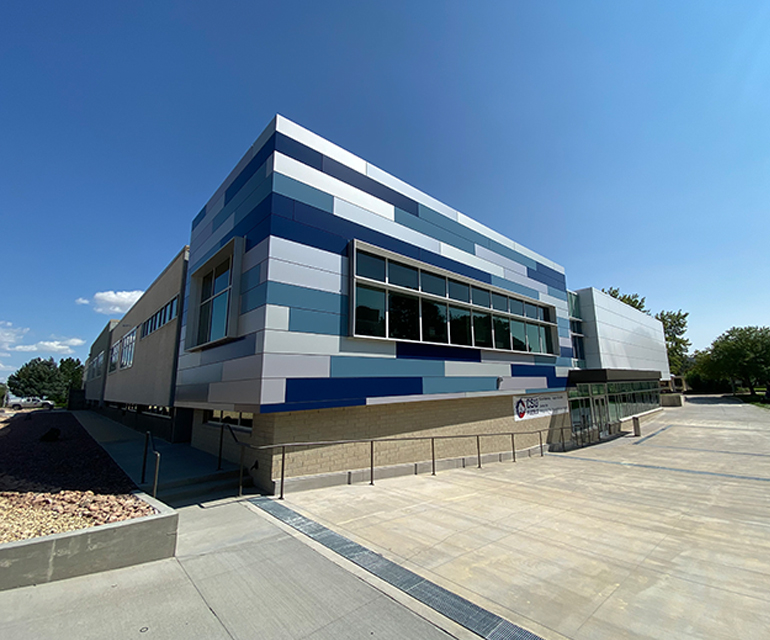 Pueblo— The Center for Integrated Health and Human Inquiry (CIHHI) at Colorado State University Pueblo is kicking off its launch with campus wide-initiatives committed to interdisciplinary programming and collaboration.
According to senior lecturer in the Department of English and World Languages and co-director of CIHHI, Dorothy Heedt, "The Center for Integrated Health and Human Inquiry is a collaborative hub that promotes innovative, interdisciplinary experiences and scientific inquiry to promote human health and knowledge, whose mission is to foster collaborative learning spaces to support the growth and integration of nursing and health sciences, social sciences, and humanities through clinical practice, education, and research."
In honor of the launch, the faculty-led and operated CIHHI Visioning Committee will host campus initiatives that have been in development since 2020, according to Heedt.
On Friday, April 1, 2022, the first event from 4:30 p.m. to 6:00 p.m. in Hoag Hall, is a 45-minute theatrical presentation called "No One Hears You Unless You Scream." The theatrical presentation presented by the Colorado Arts and Artists Associates (CAAA) and the Arts Academy at Pueblo County High School, is a take on suicide prevention exposing the threats and pressures young people face every day.
"The play is not about blame, but rather how do we identify a person in need and where do we get them help," said project founder and CAAA producer, Roxanne Pignanelli. "The conversation has to begin and find a place in our schools for kids to get help without stigma in peer-to-peer communication."
On Monday, April 4, 2022, the second event, from 3:30 p.m. to 5:00 p.m. in the General Classroom Building room 213, is an interactive presentation with Jonathan Alexander called "A Healing Art? The Intersection of Creative Writing, Personal Trauma, and Social Justice." Drawing from his own experience in writing creatively about sexual abuse and trauma, Alexander provides both personal and scholarly perspectives on the intersection of creative writing, emotional trauma, and possibly writing our way toward social justice.
Jonathan Alexander is an award-winning author and educator. He is Chancellor's Professor of English and Gender & Sexuality Studies at the University of California, Irvine, where he is also associate dean in the Division of Undergraduate Education. Serving in higher education for almost thirty years, Alexander has written, spoken, and taught extensively about the power of writing in people's lives to make personal, cultural, and even political changes.
The CIHHI Visioning Committee is busy developing initiatives beyond the spring semester. "We have also been working on a special topics course for summer 2022 that will facilitate collaboration across (but not limited to): world languages, nursing, social work, sociology, health sciences, communication and rhetoric, psychology, and community partners," said Heedt.
Although this launch will mark a new chapter for CIHHI and the Visioning Committee, the first event will take place just a week after the sudden loss of CIHHI Visionary Committee member and Clinical Education Coordinator of Athletic Training, Marie Pickerill.
"It is impossible to talk about our work without our CIHHI committee member, colleague, and friend, Dr. Marie Pickerill," said Heedt. "She has been integral to the CIHHI Visioning Committee from its inception in 2020, and though we are still reeling and in shock at the news of her sudden death, we are also already feeling the tremendous loss. Our hearts go out to her family and all those who knew and worked with her."
For more information on the launch of CIHHI, or on their events contact the CIHHI co-directors, Dorothy Heedt at dorothy.heedt@csupueblo.edu, or Ami Maureen Bajah-Onyejekwe, at maureen.bajah@csupueblo.edu.