CSU Pueblo Foundation to Kick-off DRIVE, A Campaign for CSU Pueblo
Release Date: March 11, 2022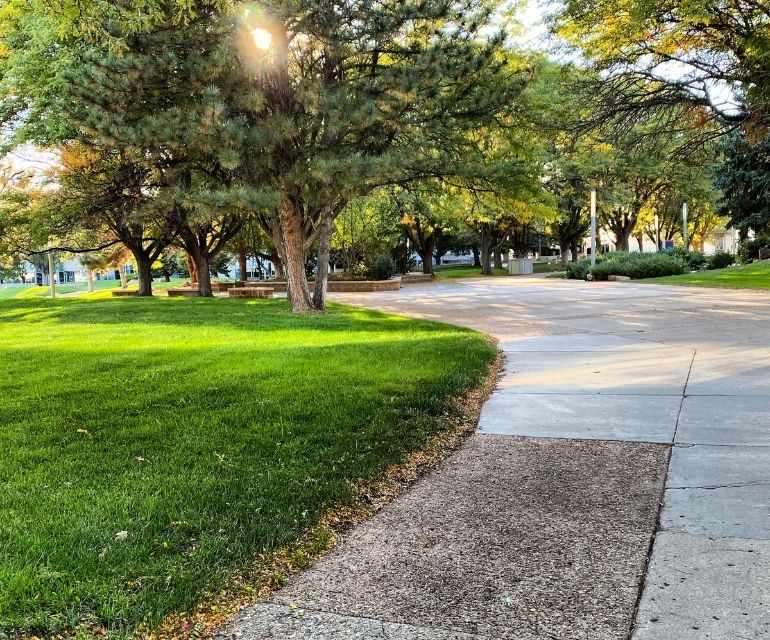 PUEBLO – Colorado State University Pueblo Foundation will host the public launch of Drive, A Campaign for CSU Pueblo. This ambitious campaign aims to raise $100 million by 2028 supporting the goals of CSU Pueblo's Vision 2028 in collaboration with CSU System.
On January 1, 2019, CSU Pueblo President Timothy Mottet and CSU Pueblo Foundation President/CEO Todd Kelly announced the ten-year, $100 million fundraising effort to supporting the three pillars of the campaign:
Ensuring CSU Pueblo is affordable and accessible
Providing world-class experiences and environments for students and staff
Increasing the academic quality and reputation of CSU Pueblo
The campaign is unique and unconventional as three organizations join forces to impact transformational change. The fundraising goal includes a $34 million commitment from CSU System, $16 million from CSU Pueblo fundraising efforts and $50 million from the CSU Pueblo Foundation through private giving.
"Our purpose is to give all students the opportunity to further their education and develop the resiliency, agility, and problem-solving skills needed to successfully navigate a rapidly changing world," said CSU Pueblo president Timothy Mottet. "This campaign will help establish CSU Pueblo as an inclusive, affordable university that puts education within reach for all people."
One of the campaigns largest gifts came from a long-time university and Pack Athletics supporter, the late Dr. Arthur Gonzales and his wife, Lorraine. The Gonzales estate left $1.15 million to renovate the Rawlings Sports Complex and $1.44 million to establish the Art and Lorraine Gonzales Merit Scholarship.
In addition to the generous financial contributions from donors, Friends of Football gifted the ThunderBowl Stadium to the CSU Pueblo Foundation.
"We are excited to be a part of this campaign to create life-changing opportunities for CSU Pueblo's diverse student population," said Todd Kelly, president/CEO for the CSU Pueblo Foundation. "In a campaign of this magnitude, every dollar counts and impacts our students."
Fundraising totals will be revealed on Tuesday, March 15 at 9:45 a.m. during the Campaign Kick-off Party in Massari Arena. The public is invited to attend.
For more information on the campaign, call the CSU Pueblo Foundation at 719.549.2380, visit the staff in Administration 324 on the CSU Pueblo Campus, or give online.