Colorado State University Pueblo Awarded Fourth Open Education Resources Grant
Release Date: March 11, 2022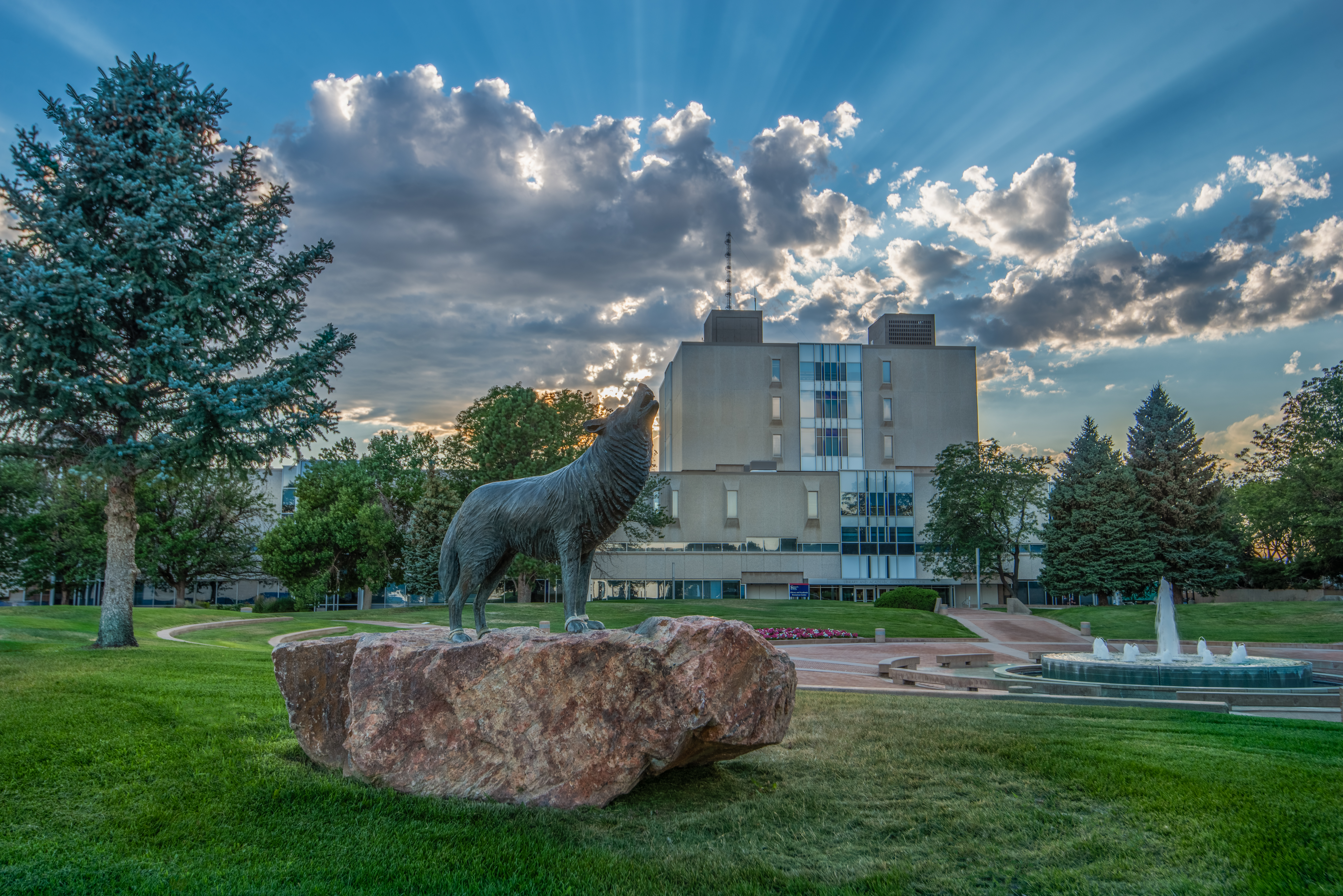 Pueblo— Colorado State University Pueblo wraps up its celebration of Open Education Week after receiving $100,000 in funding from the Colorado Department of Higher Education's (CDHE) Open Educational Resources (OER) Grant to support all OER efforts on campus, including the creation and implementation of a second zero textbook cost degree for the Master of Social Work program.
"The newly accredited MSW program at CSU Pueblo plans to move the entire MSW program to OER beginning with most Fall 2022 courses," said Department Chair of Social Work, Arlene Reilly-Sandoval. "This two-year effort will result in better access to course materials, a reduction in the cost of the program for graduate students, and a course schedule tailored for the working professional, increasing the accessibility of the program to the local community."
The CDHE OER grants are designed to support creating and implementing open educational resources that reduce or eliminate the cost of textbooks and educational materials for students. Nearly 30 proposals were submitted for consideration during this grant cycle, amounting to over $1.2 million in total requests for $968,000 of available funding.
"We really appreciate the ongoing support provided by the State of Colorado's Department of Higher Education for colleges and universities to be able to focus on this important work," said Dean of Library Services, Rhonda Gonzales. "I applaud both the Spanish and Social Work Departments for making the commitment to their students to lower the cost of textbooks and provide customized high-quality resources."
CSU Pueblo has received three past CDHE OER Grants. These fund initiatives across disciplines by awarding mini-grants to support faculty in creating open educational resources. Approximately 15 programs have participated so far in the effort to offer students free materials tailored to their learning needs and promote equity, diversity and inclusion.
"Over 40 faculty members at CSU Pueblo have engaged or are in the process of engaging with OER by adopting, adapting or creating resources for their classes," said Distinguished Professor, Director of the World Languages Program, and the Assistant Chair of the English and World Languages Department, Alegría Ribadeneira. "You will find OER activity in Communication Rhetoric, the First-Year Writing Program, Education, Sociology, Computer Information Systems, Spanish, Italian, German, Creative Writing, Exercise Science and Health Promotion, Physics, History, Construction Management, Chicano Studies, Chemistry and more."
This grant announcement comes as CSU Pueblo is also celebrating Open Education week. Open Education Global launched Open Education Week in 2012 to raise awareness for innovative open education successes worldwide. This week of recognition commemorates 10 years of honoring the open educational practices being developed globally.
Find more information on Open Education Week by visiting the Open Education Global website. To learn more about the Open Education Resources Grant or its initiatives contact the University Library at (719)549-2361.