Colorado State University Pueblo's Career Fair Returns with Create Your Story Event
Release Date: February 22, 2022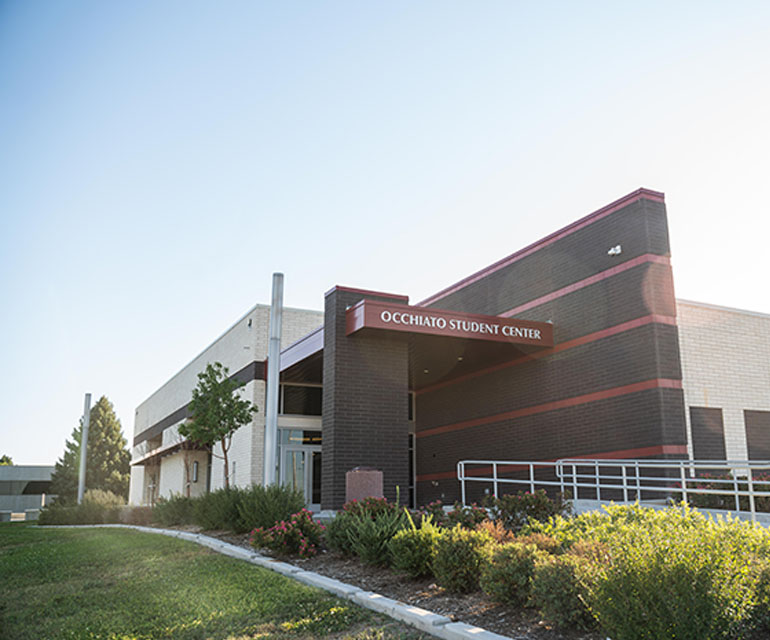 Pueblo— Colorado State University Pueblo's Career Fair returns with its Create Your Story networking event from 11 a.m. to 3 p.m. on Wednesday, March 2, 2022, in the Occhiato Student Center (OSC) Ballroom. Business casual and professional dress is encouraged for all participants. This event is part of the week-long programming developed by the Career Center for Career Week and is in partnership with the Pack Center and the Office of Alumni and Community Relations.
"This event is a great way for current and future students to see how their time at CSU Pueblo will come full-circle; first, selecting their major, then applying the knowledge that they have gained to compete for internship or career opportunities, and finally coming back to campus as alumni to give back," said the Career Center's internship coordinator, Allie Hall-Vanhook.
The Create Your Story event is more than a career fair. The Office of Alumni and Community Relations will also be coordinating an opportunity for current students to network with university alumni and other community leaders. Students will also have the chance to win a $500 scholarship.
"During the event, more than 45 employers will be on campus recruiting for internship and full-time opportunities with their organizations, and they are excited to get the opportunity to interact with our students," said Hall-Vanhook.
The Create Your Story networking event invites departments and programs from across campus to participate. There are more than 20 tables hosted by on-campus resources or departments. The Tutoring Center, the Learning, Innovating and Networking Center, Student Engagement and Leadership, and the Center for Honors and Leadership are among the many offices taking part. The Department of Social Work, the Department of Engineering, the History Department, the Department of Media Communication, the School of Health Sciences and Human Movement, and other academic departments will offer information to attendees as well.
Career Week was kicked off with the annual Suit-Up event where the Career Center has teamed up with the local JCPenney department store to provide a significant discount on the purchase of professional attire for students, faculty, and staff.
"We hope this event will give students a jumpstart on their professional careers by providing business professional outfits at a discounted price," said Michelle Gjerde, Director of the Career Center. "These students going to their interviews will be dressed for success and will surely shine."
Other programming includes the Hot Topic: Drug Testing 101 event which will be presented by the Wolfpack Wellness Center in the OSC Great Plains room from 12:30 p.m. to 1:30 p.m. on Tuesday, Feb. 22.  The Career Center will also work to prepare students for their Create Your Story event by hosting a How to Prepare for a Career Fair information session in the OSC Great Plains room from 12:30 p.m. to 1:30 p.m. on Thursday, Feb. 24.
To find out more about the Career Center or their events, contact the Career Center at 719-549-2980 or careercenter@csupueblo.edu. The Career Center is located in the Library and Academic Resource Center room 169. Students are encouraged to schedule one-on-one appointments, in person or on Zoom.