Samantha Derosier CSU Pueblo Distinguished Young Alumni from the Malik and Seeme Hasan School of Business
Release Date: February 15, 2022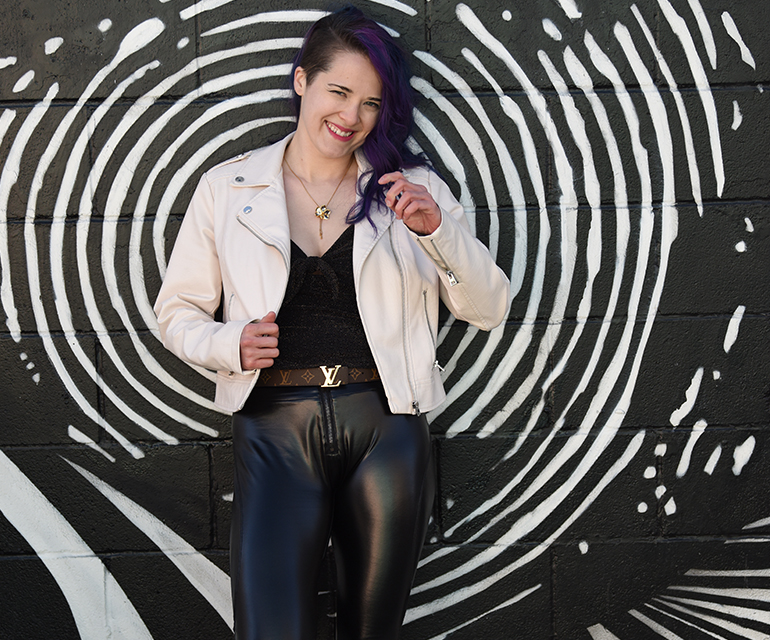 PUEBLO – The Colorado State University Pueblo Foundation and Alumni Association are pleased to announce the 2021 Distinguished Young Alumni awards bestowed upon alumni from each college who are under the age of 40. These individuals have enhanced the reputation of the University and their respective colleges through outstanding professional achievement, personal accomplishment and service to CSU Pueblo and their community.
"Our young alumni are making a significant impact in their community and continually express their gratitude for their education at CSU Pueblo," said CSU Pueblo Director of Alumni and Community Relations, Tracy Samora. "We are proud to honor their achievements and continued success. It's an honor to have been part of their journey."
The Malik and Seeme Hasan School of Business' 2021 Distinguished Young Alumni recipient is Samantha Derosier, A16. Samantha graduated magna cum laude with a Bachelor of Science in Business Administration with an emphasis in Marketing. Samantha was nominated by Hasan School of Business Professor Emeritus, Dr. Bruce Raymond.
Prior to her senior year at CSU Pueblo, Derosier completed the prestigious Disney Service Internship at Disney World in Orlando, Florida. After graduating, she worked as a marketing professional in a few businesses and governmental organizations and most recently opened her own marketing consultancy in Denver – Sword, and Spark. Derosier is committed to changing the way businesses achieve their marketing goals.
Along the way, Derosier has stayed active in a variety of community organizations and participated in leadership development opportunities including Leadership Pueblo, a program of the Greater Pueblo Chamber of Commerce, and Excel Energy's Community Energy Leadership Team.
"Without a doubt, Samantha is the most motivated, intelligent, charismatic, and empathetic student I have ever known," said Justin Goss, a marketing professor at CSU Pueblo. "Having her in my class motivated me to be a better professor."
When not working Sam can often be found exploring international locales and learning new things from unfamiliar cultures. Local explorations include biking around the city, solving escape rooms, camping adventures, skiing on fresh powder, visiting speakeasies and hiking around the mountains. While at home, she enjoys teaching her dog Raptor new tricks, trying not to kill house plants, doing the NYT crossword with her boyfriend, making art, listening to podcasts, and playing video/board games with friends.
For more information, please call Amber Shipley, Director of Communications and Events for the CSU Pueblo Foundation, at (719) 549-2380 or (719) 251-6117.