CSU Pueblo Awarded Over $14 Million in grants in 2021
Release Date: January 31, 2022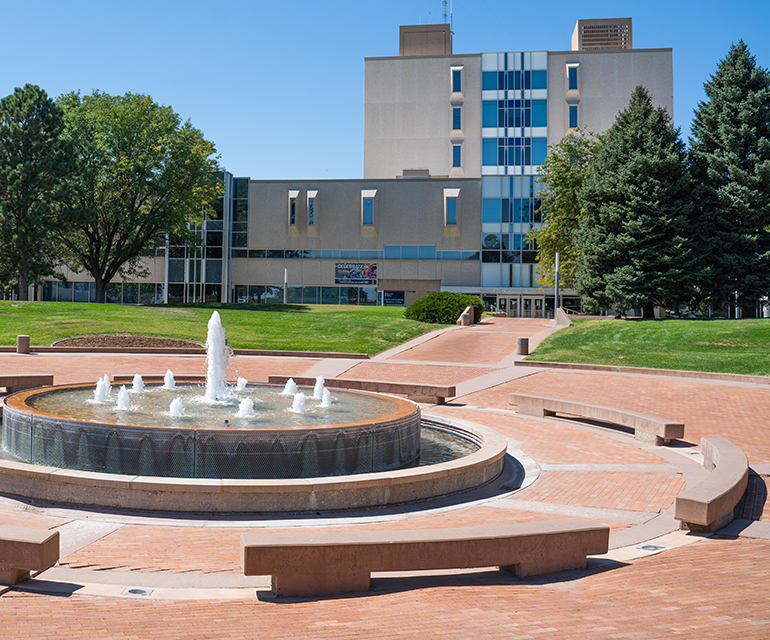 PUEBLO — Colorado State University Pueblo received $14,255,129 in grants during the 2021 calendar year. These grants will help fund a variety of academic, facilities and staffing improvements for the campus.
The university's largest grant came courtesy of the Department of Education which provided CSU Pueblo with $4,949,758 to be distributed over five years. This grant project, entitled Mentorship, Access, and Platforms in STEM (MAPS), will give Hispanic and low-income students access to better support as they pursue degrees in science, technology, engineering, and math fields. 
"The MAPS grant funding will allow us to proliferate STEM student support and mentorship," said Director of Tutoring and Student Academic Support, Abby Davidson. "We're excited to both expand tutoring support currently in place and also explore new avenues to expand mentorship and educational opportunities. The MAPS team will work closely with other initiatives and teams on campus, with the aim to provide a cohesive web to best care for our students." 
The Department of Education also funded CSU Pueblo's Project Resiliencia through their Institutional Resilience and Expanded Postsecondary Opportunity grants program. This $2.2 million grant will help Project Resiliencia build-out phase two of the Learning, Innovating, and Networking Center to provide enhanced academic support for remote as well as in-person students.
Through Project Resiliencia, CSU Pueblo will also create a Concurrent Student Resource Center to provide advising for concurrent enrollment students. The final aspect of this grant will allow CSU Pueblo to construct and reconfigure 35 flexible learning spaces, including 4 classrooms.
 "We are very excited about this grant which will help us to expand resources and opportunities for students both in and outside the classroom," said Dean of Library Services, Rhonda Gonzales.
CSU Pueblo's TRIO program collected two grants, totaling $3.9 million dollars. A $2.5 million grant from the Department of Education will help the Educational Opportunity Center provide resources for academic development, student assistance with basic college requirements, and motivation for students to successfully complete their postsecondary education. This grant will award CSU Pueblo $503,517 annually for the next five years.
A second five-year grant from the Department of Education will help CSU Pueblo's TRIO program launch an Educational Talent Search (ETS) program. The goal of ETS is to encourage youth to complete secondary school and eventually pursue and complete postsecondary education. This project will serve over 500 participants from sixth through 12th grade in three local middle schools and three local high schools. This grant awards CSU Pueblo $277,275 per year over the next five years.
The Colorado Department of Higher Education also provided CSU Pueblo with two grants. The first of these two grants, the Colorado Opportunity Scholarship Initiative (COSI) Back to Work Program, procured for CSU Pueblo an $850,000 grant to provide personal and financial support to students who need to complete certifications. It will also assist in preparing students for entry into the workforce.
In another COSI grant, CSU Pueblo received $1,015,124 to be distributed over the next three years. Funding from this grant will provide crucial financial support for CSU Pueblo students to complete their degrees and move into successful careers.
CSU Pueblo's biology department secured a pair of grants. Both of these grants come courtesy of the National Science Foundation and total $1,072,460.
Project CUATRO (Creating Connected College Research Communities) will serve as an effective instrument for attracting, retaining, and graduating Hispanic, rural, and underrepresented students. Much like the MAPS grant, this nearly $700,000 endowment will serve as a gateway and catalyst for attracting students into STEM fields.
Through a partnership with CSU Fort Collins, CSU Pueblo was awarded a $373,018 grant through the National Science Foundation. The partnership called the Biology Integration Institutes: Regional OneHealth Aerobiome Discovery Network affords CSU Pueblo students the opportunity to study the impact of aerobiomes on the atmosphere. 
CSU Pueblo partnered with the University of Maryland, Baltimore County to study the impact of the Black Lives Matter movement on police reform throughout the United States. A $150,471 from the William T. Grant Foundation makes this study possible for assistant professor Heidi Reynolds-Stenson and her students.
The university's Library and Academic Resource Center secured a pair of grants to help students succeed and document the history of the region. With a $151,520 grant from the National Endowment for the Humanities, the university library will host the Colorado Chicano Movement Archives and enhance their resources to educate the community on Chicano history, which celebrates its 50th anniversary in the 2021-22 school year.
Finally, CSU Pueblo's library has partnered with the University of Colorado Boulder for a technology grant worth $5,500. This grant will allow CSU Pueblo to provide access to technology for low-income and veteran students by giving them laptops and hotspots to use throughout their college career and returning them upon graduation. Both schools will study the impact of this technological access on student success and look to increase this support in future years.
Through the use of these grants, CSU Pueblo will provide students with exciting experiential learning opportunities. The university is also able to offer low-income, veteran, and underrepresented students a pathway to scholarships and future career possibilities.