Pueblo Critical Systems and Infrastructure Information Technology Conference Hosted on Campus at Colorado State University Pueblo
Release Date: September 08, 2021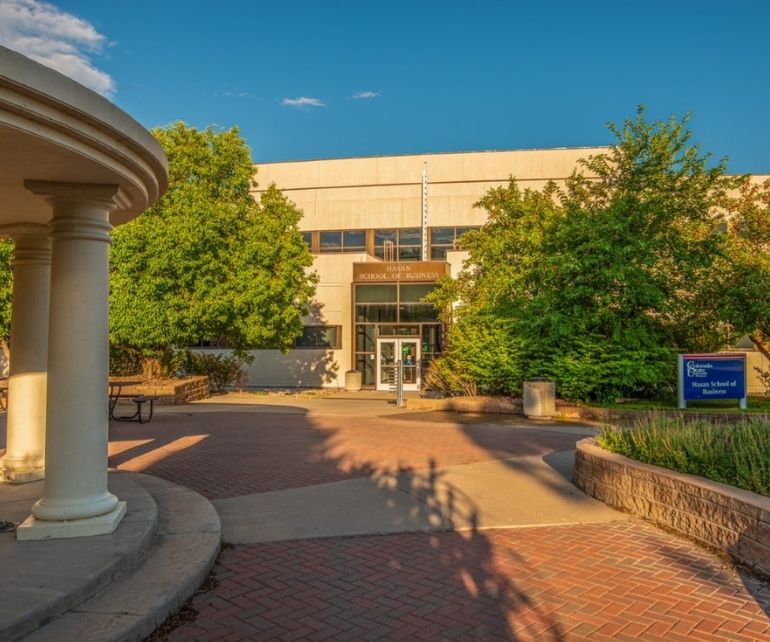 PUEBLO—Colorado State University Pueblo will host the Pueblo Critical System and Infrastructure (CSI) Information Technology (IT) Conference Sept. 9 through 12 on campus. This four day conference is a partnership with the Colorado National Guard (CONG) Cyber Workshop and the CSU Pueblo Hasan School of Business.
The main focus of the conference is to provide an opportunity for education and partnerships through CSU Pueblo's Hasan School of Business, CONG, the National Cybersecurity Center, the State of Colorado 'Whole of State Program' and federal partnership with CISA.org and the Multi-state Information Sharing Analysis Center (MS-ISAC).
Mark Gonzales, information security manager for IT at CSU Pueblo, helped organize the event and shared the value of bringing the conference to campus. "I've chosen to host this conference on our campus this year to bring to light our CSU Pueblo efforts to be the university for the people of Southern Colorado and to firm up our partnership with our community members in IT," said Gonzales.
The four day conference includes speakers, presentation from community members about ransomware attacks, updates on current cyber incident response plans, trainings and opportunities to learn from fellow IT professionals. Participation is free and individuals are welcome to join for only one day or up to all four days of the conference. The conference and workshop includes both in person speakers and webinar style sessions.
"I founded the Pueblo CSI group in January 2017 and I've led the monthly meeting since then," said Gonzales. "The Pueblo CSI was originally established in an effort to bring our local Pueblo community IT professionals together to meet, learn and educate each other in IT Management and Cybersecurity, and to find ways to share resources within the community."
Speakers featured during the conference include Mattie Gullixson, program director at the National Cybersecurity Center and Jon Saunders, president of Peak Leadership Academy and chief business development officer of SECOM. Gullixson leads efforts to explore more secure options for overseas and disabled voters and works to expand cybersecurity training for state and local decision-makers. Saunders is an experienced network engineer and business leaders whose passions is to bring broadband to the unserved. In his current role with SECOM he works on succession planning and leadership development.
Other members of the Pueblo CSI group from CSU Pueblo include Roberto Mejias, associate professor of Computer Information Systems and coach of the CSU Pueblo CyberWolves team, and Chris Milliken, executive director of Information Technology at CSU Pueblo. The first Pueblo CSI conference took place in 2019 and unfortunately was canceled in 2020 due to the pandemic.
The Pueblo CSI has grown over the last four years to include IT professionals and Emergency Management (EM) professional from four other counties including Las Animas, Custer, Fremont and Huerfano. The group is currently working with the Southeastern Federal Emergency Management Agency (FEMA) Regional Manger to bring on the southeastern counties of Baca, Bent, Prowers, Otero, Crowley and Kiowa to the group. The Pueblo CSI has members in over 35 public service type of organizations including local government, utilities, hospitals, school districts and the U.S. Army.
Click here for more information about the Pueblo CSI conference.