$2.2 Million Grant Funds Innovations For Students
Release Date: August 17, 2021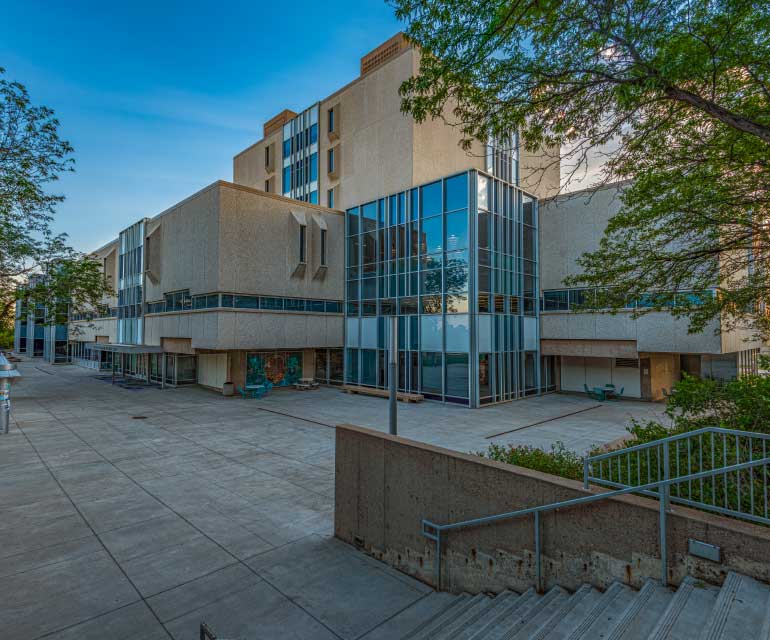 Colorado State University Pueblo received a $2,155,836 million dollar grant from the Institutional Resilience and Expanded Postsecondary Opportunity (IREPO) Grants Program.
"We are very excited about this grant which will help us to expand resources and opportunities for students both in and outside the classroom," Said Dean of Library Services Rhonda Gonzales.
This grant will be distributed over a two-year window with $1.08 million being granted to the university annually. The university will utilize this grant in two phases. CSU Pueblo has called this two-phase project: Project Resiliencia.
The IREPO program is designed to help intuitions of higher education emerge from the COVID-19 pandemic more resilient and expand educational opportunities for students. The grants can be utilized in a variety of ways, including resuming operations, supporting students, reducing disease transmission, and developing more agile instructional delivery models for students who cannot or choose not to attend classes in person.
To align with the IREPO goals, CSU Pueblo identified the following priorities for the use of this grant money.
Expanding Opportunity and Building Institutional Resilience
Developing Resilient Instructional Delivery Models
Providing Dual Enrollment Opportunities to Students Who Live or Attend School in a Rural Community or Opportunity Zone 
In Project Resiliencia CSU Pueblo will accomplish the following activities:
 Build out phase two of the LINC (Learning, Innovating, and Networking Center) to provide enhanced academic support for remote as well as in-person students. This interactive center will include spaces and support for faculty to develop new or redesigned online high-demand, general education courses. It will support project-based learning and experiential learning for students in those courses through flexible learning spaces and relevant technology, increasing their resilience and ability to thrive in a remote workforce. Peer mentors will provide LINC services to other students.
Create a Concurrent Student Resource Center (CSRC) to provide advising for concurrent enrollment students, assist local teachers to obtain needed graduate credit hours that enable them to teach concurrent enrollment classes, and provide peer mentoring for students.
Provide modern flexible learning spaces. Build and reconfigure 35 flexible learning spaces, including 4 classrooms       
With the CSRC, CSU Pueblo will help high school students gain college credit before enrolling at the university. CSU Pueblo will hope to hire a Concurrent Student Coordinator. They will also use the CSRC to focus on peer mentoring and provide a high school teacher stipend.
The new LINC will focus on supporting experiential educational projects for online students. It will also integrate student support and tutoring services and redesign general education courses online. 
To help accomplish the goals of Project Resiliencia, CSU Pueblo will construct 35 new and more modern flexible learning spaces. These new learning spaces will include four new and more technologically advanced classrooms. 
"I am excited about the changes the Library under the leadership of Dean Gonzales is making to make sure it is central to the student learning on our campus," said Executive Vice President for Academic Affairs and Provost Mohamed Abdelrahman. "I also appreciate the extra support that will be provided for dual enrollment students using this funding."