Colorado State University Pueblo President Announces Leadership Reorganization
Release Date: August 12, 2021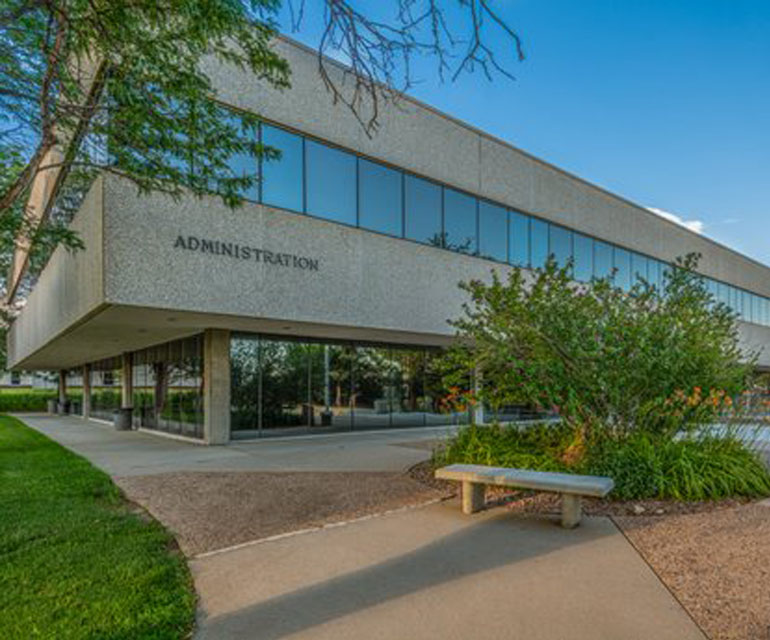 Colorado State University Pueblo President Announces Leadership Reorganization
PUEBLO— Earlier this week, Colorado State University Pueblo announced that Timothy Mottet, the university's 15th President, signed a new contract extending his time at CSU Pueblo until June 2026. On top of the funding for Mottet's salary, the Board of Governors of the CSU System agreed to substantial additional university funding as an investment in Mottet's team and his vision of ensuring CSU Pueblo is better connected and more fully engaged as a partner in the future of the Pueblo community.
"The Board of Governors has great confidence in President Mottet and his leadership of the CSU Pueblo campus, particularly the creation of Vision 2028 and its focus on student success," Board Chair Kim Jordan said. "He has gone above and beyond to provide consistent and stable leadership throughout the pandemic, with a tireless focus on the safety and well-being of our students, staff, and faculty. The renewal of his contract is also a reflection of the Board's commitment to the Vision 2028 plan as an investment in the future of the campus and its community," said Jordan.
According to Mottet, the additional campus funding – totaling roughly $5 million over the next five years - included in his contract agreement will support specific investments in new dean positions in undergraduate and graduate programs; $500,000 for CSU System academic scholarships; and a new Special Assistant to the President for Community Outreach, who will focus on the university's status as a federally designated Hispanic Serving Institution. This financial support is in addition to the funding the system has provided for Vision 2028.
Funding from the system will also support expanded roles for current, critical members of the President's Cabinet. Paul Plinske, Athletic Director, has been named Vice President for Athletics and Strategic Partnerships; Donna Souder Hodge, Chief Strategy Officer, has been named Vice President of Operations and Advancement.
Alejandro Rojas-Sosa, Vice President of Finance and Administration, recently announced that he had accepted an elevated position in the health field and will leave CSU Pueblo on Sept. 6. Rojas-Sosa will not be replaced, and his departments, which include Business Financial Services (BFS), Budget, Procurement, Facilities Management, Auxiliary Services, and Information Technology, will be reorganized under existing leadership.
This new leadership structure will elevate Juanita Pena to Chief Financial Officer and Controller. Pena, has served as the university's Controller since 2019, will oversee Business Financial Services, Budgets, and Procurement and will serve as a member of the President's Cabinet and Executive Leadership Team. Provost and Executive Vice President for Academic Affairs, Mohamed Abdelrahman, will assume leadership of Information Technology. Souder Hodge's appointment will include oversight of Facilities Management and Auxiliary Services.
According to Mottet, "My next term will be focused on implementation of Vision 2028, including expanding the appeal of campus, enhancing student success, and developing people." Ongoing CSU System funding for CSU Pueblo's vision incorporates initiatives designed to: 1) grow enrollment and expand outreach to new markets, 2) increase retention, persistence, and graduation rates for all students, 3) engage the community in problem-solving and capacity building, 4) expand local opportunities for economic development, and 5) ensure CSU Pueblo becomes a preferred employer in southern Colorado."
CSU Pueblo celebrates the start of the fall semester Aug. 16-20, including a welcome from Chancellor Frank, at the opening session, 8 a.m. Monday in Massari Arena. Fall 2021 classes begin in in-person, hybrid, and online formats on Monday, Aug. 23.