Nursing Students Receive Kenneth King Foundation Award
Release Date: July 20, 2021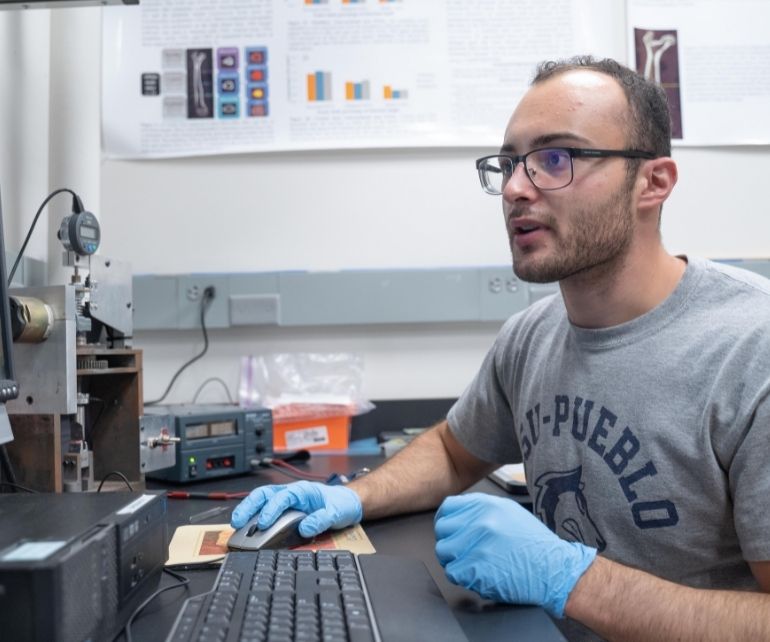 PUEBLO— The Kenneth King Foundation awarded Colorado State University Pueblo $50,000. This award, given to the CSU Pueblo Works Program will provide grants to eligible CSU Pueblo Nursing students to supplement students' unpaid clinical requirements. Up to 15 nursing students will be presented need-based stipends for previously unpaid clinical internships and field experiences in the 2021-2022 academic year. Stipends will vary by need and provide students with livable hourly pay to perform their work-based academic requirements.
The CSU Pueblo Works Program is part of the Vision 2028 initiative, the campus strategic plan designed to differentiate CSU Pueblo in a crowded higher education marketplace while offering students an enhanced experience. The goal of the Works Program is to alleviate financial hardship for students, and reduce time to degree, by funding work-based learning, including: prior learning assessment opportunities for returning students who want to reskill, upskill, or complete a degree; linking a student's work to academic credit; and offering funding for previously unpaid clinicals and internships.
According to Donna Souder Hodge, chief strategy officer for CSU Pueblo and the lead for the Organizational Development and Advancement Team, "Our nursing graduates play a critical role in providing healthcare across the state, but most especially in southern Colorado. CSU Pueblo is an important pipeline to the nursing workforce of our state. We are incredibly appreciative that the Kenneth King Foundation recognizes this and supports our work."
This grant from Kenneth King comes at a critical time for Colorado. The Colorado Nursing Center reports a significant nursing shortage across the state—especially in low-income, and rural areas. In the past two years, Pueblo and southeastern Colorado have seen a shortage of between 300 and 500 licensed nurses per year.
"The Foundation team is excited to support our nursing students," says Todd Kelly, president/CEO of the CSU Pueblo Foundation. "These graduates work hard to serve our state, and any way we can lessen the cost to achieve that degree is a win for everyone. Especially now as we're emerging from a global pandemic."
The Kenneth King Foundation is a private, grant making organization located in Denver and dedicated to providing Coloradoans the opportunity for dignity and to reach their fullest potential for self-sufficiency. They support this mission through access to entrepreneurship, employment, grant making, and improved quality of life.
For more information about this award, contact Kimberly Wharton at kimberly.wharton@csupueblo.edu or visit the Organizational Development and Advancement website here.