Nursing Program to host Steps For Vets Virtual 5K
Release Date: June 08, 2021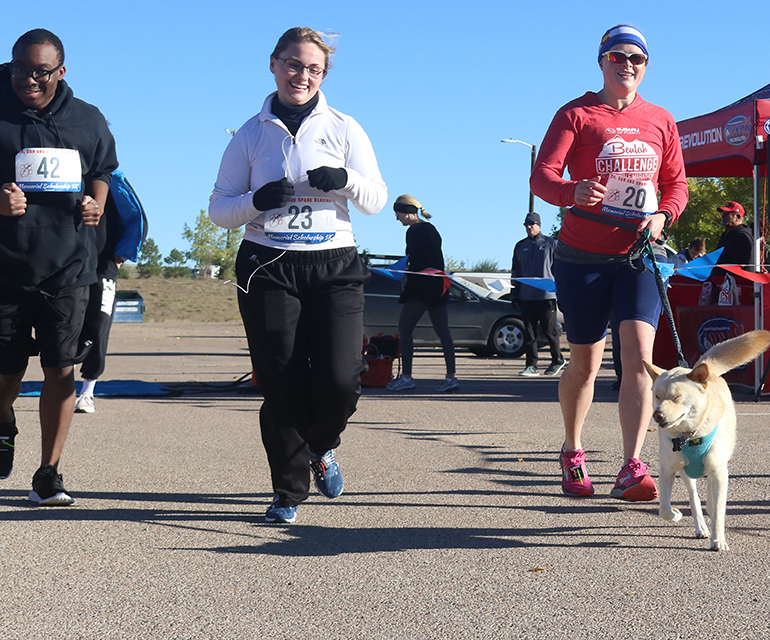 The Colorado State University Pueblo School of Nursing will host a Steps For Vets virtual 5K Saturday June 19 through Sunday June 20.
This virtual 5K will raise awareness for suicide among veterans. Participation in this event is free but donations are encouraged. All proceeds will benefit the Colorado Veterans Health & Wellness Agency. Click Here to donate to the Steps For Vets 5K.
The CSU Pueblo School of Nursing encourages people to post pictures or videos of themselves participating in the Steps For Vets 5K. Participants who post photos or videos of themselves and tag @stepsforvets on Facebook and Instagram will have a chance to win raffle prizes.
Since this is a virtual 5K, participants can choose to run or walk whatever distance they choose. There will also not be a competition aspect in this 5K.
With this being a virtual 5K, no registration is required. The event was organized by CSU Pueblo School of Nursing students.
"All we ask is that people walk and promote communication with family and loved ones," said nursing student Bret Ricklefs.
The CSU Pueblo Nursing program has been active in the community in 2021. The program also helped administer shots during CSU Pueblo's vaccination clinic April 15. The CSU Pueblo School of Nursing will also hold a community baby shower later this summer.