Kurth Named CSU Pueblo's First Presidential Fellow
Release Date: November 11, 2021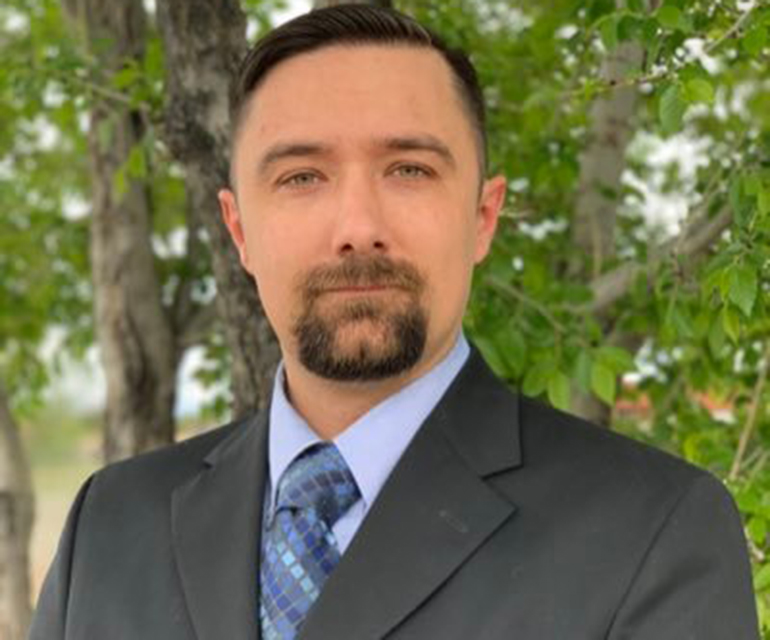 PUEBLO — Colorado State University Pueblo has announced that Justin Kurth has accepted the University's first Presidential Fellowship.
In August, CSU Pueblo announced its participation in the Presidential Fellows program. This program affords students the opportunity to study the United States presidency and policymaking.
"I am humbled to be the first Presidential Fellow from CSU Pueblo," Kurth said. "It means a lot to me that I get to be one of the voices that will be at the table."
With this program, Kurth will travel to Washington D.C. and participate in a leadership conference. He will also research public policy related to the presidency and Congress and submit his research to the Center for the Study of the Presidency and Congress (CSPC) journal for potential publishing. 
A junior in the Political Science program, Kurth hails from Sterling, Colorado. After high school, Kurth entered the United States Marine Corps and served for five years. Since then, he served in the National Guard and worked as a police dispatcher and in the Department of Corrections. He enrolled at CSU Pueblo with his GI Bill.
"For me, as a nontraditional student, that means every opportunity I have to make up for lost time in this career field is valuable," Kurth said.
With his Presidential Fellowship, Kurth hopes to focus on establishing a peaceful U.S. presence in outer space that will help the country keep up with competing for foreign powers. He will also get the opportunity to network and share his ideas with young leaders from around the country. 
"Space is going to be a pivotal part of country's future and our world's future," Kurth said. "I want to be a part of those conversations."
Kurth will present his research in Washington D.C. this spring. He hopes this fellowship will launch him to an advisory role for a policymaker in the future.
"This fellowship means that I will be able to build on not only my past professional record but also my career in academia," Kurth said. "It is essential for nontraditional students who are resetting their career and looking for a pipeline to their next steps."
In addition to being awarded the Presidential Fellow, Kurth participated in the U.S. Air Force Academy's 2021 Academy Assembly along with fellow student Jasmine Lowe, a senior history major. The duo learned about rebuilding democracy both here and abroad in a three-day conference with several sessions. Kurth and Lowe were also recognized as Outstanding Delegates at the Assembly.
"There are amazing opportunities here that I am privileged to know about," Kurth said. "I hope other students understand that these opportunities are available and that they should not discount their voice in those opportunities."
Thanks to the support of Dr. Malik and Seeme Hasan, CSU Pueblo is one of just 35 universities nationwide that sponsor the Presidential Fellows Program. CSU Pueblo is the only public university in the state of Colorado offering this program and one of just nine public universities in the United States that support the Presidential Fellows Program.
"Our department is very proud that Justin has been named CSU Pueblo's first Presidential Fellow," said Associate Professor and Chair of the Department of History Grant Weller. "His selection reflects not only his past achievements but more importantly our confidence that he will make the absolute most of this opportunity and pave the way for future ThunderWolves to participate in this program."