STEM Student Research Symposium Set For October 21
Release Date: October 07, 2021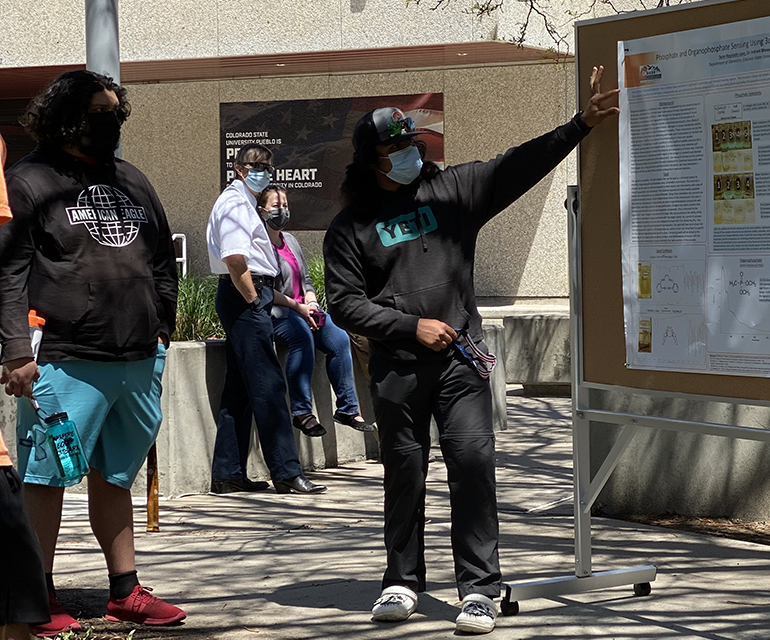 PUEBLO – Colorado State University Pueblo will host a Science Technology Engineering and Math (STEM) Student Research Symposium Thursday, Oct. 21 from 1:30 until 4:30 p.m. in the Fireside Lounge at the Occhiato Student Center.
CSU Pueblo STEM students will showcase their research with posters depicting their projects for this semester and the coming year. These projects cover a wide-range of topics in the STEM fields and will be presented in an interactive setting.
The event is free and open to the public. As a part of Homecoming Week all alumni, students, faculty, staff, and community members are invited to attend. After holding this event remotely last year, this event will return to an in-person setting. 
"We are so excited to again facilitate an in-person STEM Student Research Symposium," said Abby Davidson, project director for CBASE and organizer for the STEM Student Research Symposium. "While our students did a fantastic job presenting their research virtually last year, it's really a different experience exploring the research posters and interacting with the student presenters."
The CSU Pueblo STEM Student Research Symposium affords students an opportunity to present their research as they would to peers in the STEM community. CSU Pueblo provides students with experiential learning opportunities and the STEM Student Research Symposium serves as another example of the hands-on work students participate in while working towards their degrees.
"Our students have demonstrated tremendous resilience, and have successfully completed research projects despite a global pandemic," Davidson said. "We encourage you to stop by and check out the work of our amazing students!"
For more information contact Davidson at abby.davidson@csupueblo.edu.