Wyandt Named Interim Director of Graduate Studies
Release Date: September 09, 2021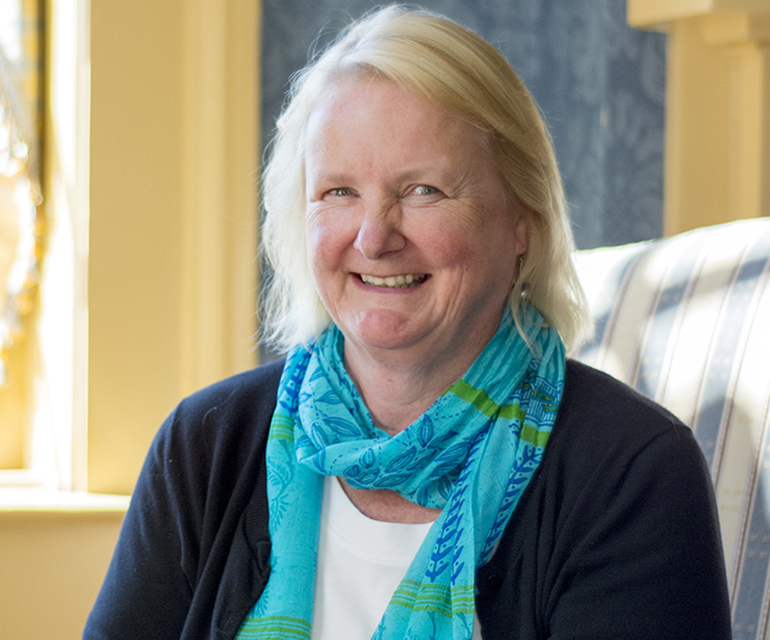 Colorado State University Pueblo announced that Christy M. Wyandt will serve as the new Interim Director of Graduate Studies.
"I am very excited to join CSU Pueblo as the Interim Director of Graduate Studies," Wyandt said. "I look forward to working with the community to enhance graduate education."
In her role as the Interim Director of Graduate Studies, Wyandt will collaborate with the Graduate Studies Board, Graduate Programs directors, department chairs, and deans to strengthen graduate programming at CSU Pueblo. She will create policies, and lay the foundation for a graduate school at the university.  
Wyandt comes to CSU Pueblo from the University of Mississippi where she worked since 1989. Since 2003, Wyandt served as the school's Associate Dean of The Graduate School.
In this capacity, she oversaw the school's 2100 graduate students, 50 doctoral programs and 70 master's degree programs. Wyandt twice served as Interim Dean of the Graduate School, from 2011-12 and from 2016-19.
"I am excited about the experience Dr. Wyandt brings to us with her extensive service in the graduate school at the University of Mississippi as we aim to further expand our graduate programming and develop a graduate school," said CSU Pueblo Provost and Executive Vice President for Academic Affairs Mohamed Abdelrahman. 
Prior to being named Associate Dean, Wyandt chaired the Pharmaceutics Department at Ole Miss for four years. She has also taught as a professor in the University of Mississippi School of Pharmacy since 1989.
Before beginning a career in academia, Wyandt worked as a senior scientist in the Pharmaceutics Department at Boehringer Ingelheim Pharmaceutical Company. She has had over 100 manuscripts published during her academic and research career.
While at Ole Miss, Wyandt chaired 12 committees and served on 22 more. She served as major advisor to eight doctoral students and nine master's students. 
"Over the past few years, graduate programs have been expanding and growing at CSU Pueblo," Abdelrahman said. "I appreciate the efforts of Dr. Susan Belport in supporting these efforts before she decided to return to the School of Nursing to lead the nursing graduate programs and the accreditation efforts for the Doctorate of Nursing Practice."
Wyandt graduated with her BA in Chemistry from Carleton College. She earned her Ph.D. in Pharmacy from the University of Iowa.