CSU Pueblo Joins Presidential Fellows Program
Release Date: August 26, 2021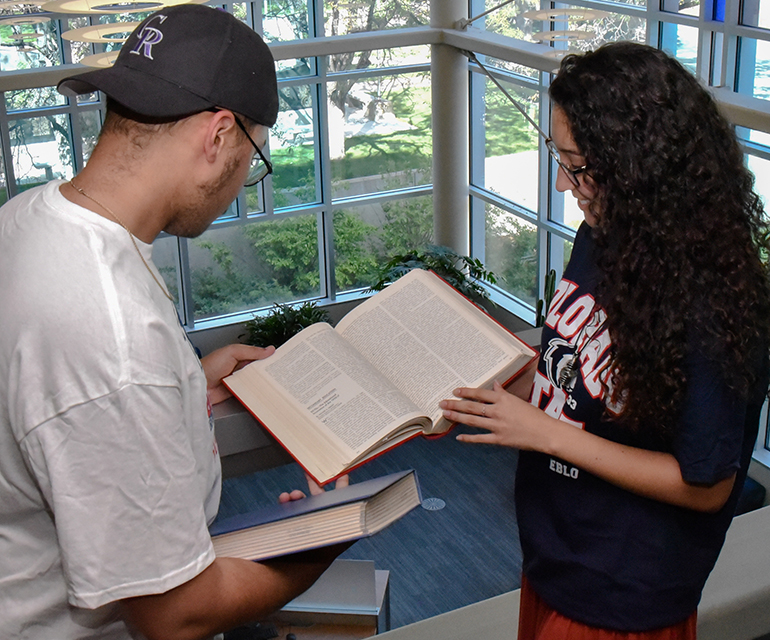 Colorado State University Pueblo joined the Presidential Fellows Program, which will give students the opportunity to study the United States presidency and public policy making.
Thanks to support from Dr. Malik and Seeme Hasan, CSU Pueblo joins the elite group of universities sponsoring the Presidential Fellows Program. CSU Pueblo is one of just 35 universities nationwide to be included in the Presidential Fellows Program.
"We remain grateful to the Hasans who made this a possibility for our students," said President of CSU Pueblo, Timothy Mottet. "This is another way our steadfast supporters enable us to bring our mission to life, which is to help students navigate a rapidly changing world."
With this program, CSU Pueblo students have the opportunity to travel to Washington D.C. and participate in a leadership conference. Students will also research public policy related to the presidency and congress and submit their research to the Center for the Study of the Presidency and Congress (CSPC) journal for potential publishing.
Joining in 2021, CSU Pueblo became the first public institution in the state of Colorado to participate in this program. CSU Pueblo also ranks as one of just nine public institutions in the U.S. to sponsor the President's Fellowship Program.
Additionally, students who participate in this program have the opportunity to network with fellow students from around the globe. The CSPC and the Presidential Fellows Program also sponsor events for participating students throughout the year including dinners with congress members.
In 1970, The CSPC created the Presidential Fellows Program to inspire college students to become the public servants that would guide our nation's future. This program has continued that vision by providing top collegiate students in the United States the opportunity to study the U.S. Presidency, the public policymaking process, and our President's relationships with Congress, allies, the media, and the American public.
 Over the past 50 years, the Presidential Fellows Program has enhanced the leadership skills of over 1,500 college students. This program has produced Capitol Hill and White House staffers, award-winning journalists, CEOs of corporations and non-profit organizations, senior military leaders, and university presidents and deans.
"The Presidential Fellows Program introduces CSU Pueblo students to Washington DC's policymakers and the policy-making process. It's an honor to have our students be a part of The Center for the Study of the Presidency and Congress and specifically the Presidential Fellows Program, which has a long history of developing some of the nation's top leaders."